Falling for Christmas 
Movie length: 1 Hour and 35 minutes
Falling for Christmas is a 2022 heartwarming holiday movie directed by Janeed Damian. The film takes you on a journey of love, laughter and second chances. Lindsay Lohan plays a wealthy heiress who suffers a skiing accident and loses her memory. She finds herself in the care of a kind and gentle lodge owner widower at the most wonderful time of the year. The story unfolds gradually in a way that will leave you rooting for them. Click here to watch.
Off Track
Movie Length: 1 Hour and 49 Minutes
Off Track is a story of the grit and determination of a single mother who takes up the challenge of skiing Vasaloppet with her brother. Her brother is known for his perfectionist tendencies. The star cast includes Katia Winter and Fredrik Hallgren. Directed by Marten Klingberg, Off Track is a heartwarming movie showcasing the power of family bonds and resilience. Click here to watch. 
Ready To Fly 
Documentary Length: 1 Hour and 15 Minutes
Get inspired by the triumphant and true story of Lindsey Van, Jessica Jerome, Sarah Hendrickson, and other heroic members of the U.S. Women's Ski Jumping Team.  The documentary presents a story about how women were determined to fulfill their dream of participating in the 2014 Olympic Winter Games.  Click here to watch. 
An Unforgettable Year: Winter
Movie Length: 1 Hour and 41 minutes
Mabel feels compelled to take a journey with her parents to a ski resort in Chile rather than going on the graduation trip with her classmates. She only didn't anticipate that this chilly getaway would introduce her to a hidden circle of pals and a prospective new love. Directed by Caroline Fioratti and based on the genre of drama and romance, the movie presents a fresh and interesting story. Click here to watch. 
Eddie The Eagle 
Eddie the Eagle is a 2016 biographical sports film directed by Dexter Fletcher. Dexter Fletcher's 2016 biographical sports film Eddie the Eagle is titled. In the movie, Taron Egerton plays British skier Michael Edwards, who in 1988 became the first athlete to compete for Great Britain in Olympic ski jumping since 1928. The star cast includes Jim Broadbent, Iris Berben, Christopher Walken, and Hugh Jackman. The story unfolds about Eddie Edwards, a novice ski jumper, who overcomes obstacles to become the first competitor to represent Great Britain in the Olympic ski jumping competition. Click here to watch. 
Cooper Mountain 
Movie Length: 60 minutes
The 1983 Canadian comedy film Copper Mountain was directed by Damian Lee and David Mitchell. It's a film for the club Med Ski Resort in Copper Mountain, Colorado, starring Jim Carrey and Alan Thicke. The plot further moves to the hometown of Grimsby where pals named Bobby Todd (Carrey) and Jackson Reach (Thicke) journey to the Club Med hamlet in Copper Mountain. Bobby tries to attract women with impressions and routines as Jackson plans to go skiing. Jackson eventually triumphs in a challenging race, and Bobby meets people by being himself. Click here to watch. 
Ski Party 
Movie Length: 1 Hour and 30 Minutes 
Get your skis ready and hold onto your hats for the "Beach Party" crew on this sinful snow romp! To learn what women desire from males, Frankie Avalon and Dwayne Hickman play two would-be snow studs who pose as two snow bunnies. Click here to watch.
Monumental: Skiing Our National Parks
Documentary Length: 41 minutes  
A unique ski movie, Monumental: Skiing Our National Parks honor magnificent monuments to nature and solitude as part of the 100th-anniversary celebration of the National Park Service. Magnific places show us skiers where we come from and that we are a part of something bigger than ourselves. Skiers Andy Mahre, Lynsey Dyer, Gryphon Post, Colter Hinchliffe, Kalen Thorien, Greg Hill, Max Hammer, and Connery Lundin will be your contemporary explorers as you visit Yellowstone, Yosemite, Grand Teton, Glacier, and Olympic National Parks through the eyes of KGB Productions. Click here to watch. 
Huck Yeah! 
Movie Length: 1 Hour and 5 Minutes
The top skiers in the world are all included in Matchstick Productions' 2020 ski video, charging hard and having a good time in some of the most breathtaking settings. Get ready to have your mind blown as Hoji, Sam Kuch, Bobby Brown, and the breakthrough girl crew "The Blondes" have a blast ripping and stomping. This movie strikes a mix between individual action sequences and setting/story-based pieces that not only demonstrate advanced skiing but also provide engaging narratives. This best ski movie of 2020 will make you shout "Huck Yeah!" while you enjoy a bowl of popcorn. Click here to watch 
Ski Country 
Movie Length: 1 Hour and 32 Minutes
Join the most outrageous cliff-hucking extreme skiers, including Greg Smith, Otto Lang, Scott Brooksbank, Dan Herby, Billy Killebrew, Mike Wiegle, and many others, as they serve as a gentle reminder that the entire planet is one big ski country. Warren Miller will take you to some of the best ski resorts in the world, including Squaw Valley and Heavenly, before returning to Snowbird from Chamonix across the ocean and Vermont up to British Columbia. Click here to watch. 
Ski The Outer Limits 
Movie Length: 
One of Plake's favourite old films is Ski the Outer Limits, directed by Roger Brown and produced by Barry Corbet of Summit Films. The skiers in this clip, which was shot in the 1960s using film cameras, were some of the first freestyle skiers. The skiers Plake refers to were those who declared, "We're going to run our own course and do things that nobody else has done." Ski the Outer Limits is responsible for the well-known front flip into Corbet's in earlier times. At the time, it was unheard of. Click here to watch.
Aspen Extreme 
Movie Length: 1 Hour and 57 MinutesAspen Extreme is a 1993 American drama film written and directed by Patrick Hasburgh. The plot is about two ski buddies, T.J. Burke (Paul Gross) and Dexter Rutecki (Peter Berg), who move from Brighton, Michigan to Aspen, Colorado to seek a better life. The two friends quickly become Aspen ski instructors, but circumstances destroy their relationship. Click here to watch.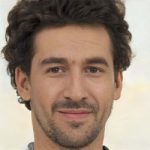 Sam has been a Smart Things expert for years and the author of DIY SmartThings. Recently he's really more into Nest smart devices and has a lot of experience with all sorts of projects from converting a regular Home to completely a smart home with the background degree in Electronics.