Peacock TV delivers a premium streaming experience with 80,000+ hours of content. It supports casting to Chromecast-enabled TVs, providing access to movies, TV shows, and live sports like the WWE and Premier League. Additionally, you can access videos from over 50 news and sports channels right on your TV screen. In this guide, we will learn how to easily stream and enjoy your favorite content on your device. 
Before we dive into the steps, make sure to keep your casting device (whether it's Android or iPhone) up to date with the latest software version.
How To Cast Peacock TV  From Android Phone To TV
Want to enjoy Peacock TV on your big screen? Well, casting it from your Android phone to your TV is the way to do it! We'll show you how to do it in simple steps, so you can enjoy your favorite shows and movies with ease.
How to do it:
First, make sure your phone and TV can do this casting thing. Most new phones and smart TVs can, but it's good to double-check.
Both your phone and your TV should connect to the same Wi-Fi network, like the internet at home.
Open the Peacock app on your phone, and make sure you're logged in.
Pick the movie or show you want to watch on Peacock.
Start the show on your phone by tapping Play.
Now, swipe down from the top of your phone screen. This makes a menu appear.
Find something like "Cast" or "Screen Mirroring" in that menu and tap it.
Look at the list that pops up, and tap on your TV's name.
Your TV will start showing what's on your phone. 
You did it! Enjoy your show on the big TV screen.
How to Cast Peacock TV from iPhone to Apple TV
If your Apple TV or Smart TV doesn't work with Peacock TV, there's a workaround: you can use AirPlay from an iPhone, iPad, or Mac. This method comes in handy, especially for those with 2nd and 3rd-generation Apple TVs, allowing you to enjoy Peacock TV content without needing to install any additional apps. In this guide, we'll show you how to do just that in a several ways!
1. Using AirPlay to Cast Peacock to TV from iPhone
AirPlay, a built-in screen mirroring feature, seamlessly integrates with a wide range of iOS devices. To effectively use AirPlay to cast Peacock TV from your iPhone to your Apple TV, you must have an iPhone 5s or later model. It is also worth checking to see if your television is AirPlay-compatible, though this is usually not a problem given that the majority of TVs manufactured after 2016 have this capability.
How to do it:
First, get the Peacock app from the Apple Store on your iPhone. If you already have it, just open it up.
On your iPhone, pick the Peacock TV show you want to watch on your Apple TV.
Go to your iPhone settings by tapping the "Settings" app. Then, find "General."
In the "General" settings, look for "AirPlay & Handoff" and turn on "Auto Connect." This makes your iPhone connect to your Apple TV automatically.
Now, go back to the Peacock app on your iPhone and start playing the video you want to watch.
To use AirPlay, swipe down on your iPhone's screen. You'll see an AirPlay icon. Tap it, and then pick your Apple TV from the list of devices.
Keep in mind that for this connection to work seamlessly, both your iPhone and your TV must be connected to the same Wi-Fi network.
2. Using a Streaming Device
If you have a streaming device like Apple TV, Roku, or Chromecast connected to your TV, you can use it to stream Peacock from your iPhone. Here's how:
For Chromecast:
Connect your Chromecast to your TV.
Install the Google Home app on your iPhone.
Open Peacock on your phone.
Play the show or movie you like.
Look for the "Cast" icon in the Peacock app.
Pick your Chromecast from the options.
For Roku:
Check that your Roku and iPhone are on the same Wi-Fi network.
Get the Peacock app on your iPhone if you don't have it yet.
Start Peacock and select what you want to watch.
In the Peacock app, find the "Cast" button (it looks like a screen or TV).
Choose your Roku from the list.
3. Using an HDMI Cable
If you don't have a smart TV or compatible streaming device, you can use an HDMI cable to connect your iPhone to your TV. Here's how:
How to do it:
Get an HDMI adapter for your iPhone (it might be called "Lightning to HDMI").
Plug one end of the HDMI cable into the adapter and the other end into a free HDMI port on your TV.
Connect the adapter to your iPhone.
Change your TV to the right HDMI input.
Now, your iPhone screen should pop up on your TV.
Open the Peacock app and play what you want to watch.
4. Smart TV Apps
If you have a smart TV, you might already have the Peacock app on it.
How to do it: 
Check your TV's app store for Peacock.
Download it if you find it, and use the app on your TV without needing any extra gadgets.
That's it! These methods should help you watch Peacock on your TV from your iPhone in a straightforward way!
Frequently Asked Questions
Why is Peacock not functioning correctly on my TV?
There could be a few reasons for this issue. First, ensure your internet connection is strong and stable by checking your Wi-Fi signal and router. Additionally, consider clearing the cache on your streaming device. If the problem persists, you might want to try uninstalling and then reinstalling the Peacock app."
What should I do if I encounter buffering issues while casting?
Buffering issues can sometimes occur due to slow Wi-Fi or internet connections. Make sure both your phone and TV are connected to a strong Wi-Fi signal. You can also try reducing the quality of the video in the Peacock app's settings to improve streaming.
Can I cast Peacock from an iPhone to an Apple TV?
Yes, you can cast Peacock from an iPhone to an Apple TV using AirPlay. Ensure your iPhone and Apple TV are connected to the same Wi-Fi network. Open the Peacock app, start playing the content you want to watch, swipe down on your iPhone's screen, tap the AirPlay icon, and select your Apple TV. Your Peacock content will appear on your TV.
Can I cast Peacock on an older Apple TV model?
Yes, you can still cast Peacock on 2nd and 3rd generation Apple TV models using AirPlay. Ensure your iPhone and Apple TV are on the same Wi-Fi network, open the Peacock app, and follow the AirPlay instructions.
Do I need to keep my phone's screen on while casting Peacock to my TV?
No, once you've initiated the cast, you can usually turn off your phone's screen or use it for other tasks without interrupting the casting process. However, be aware that some phones may require the screen to remain on during casting.
Conclusion
In conclusion, Peacock TV's casting feature lets you easily access a huge content library from your phone. There are many options, whether you use an Android or iPhone, a smart TV, a streaming device, or an HDMI cable. These methods allow you to enjoy Peacock TV on a larger screen and enhance your viewing experience.
We hope you find this post on "How to Cast Peacock from Phone to TV" helpful. Let us know if you like or dislike it! We value your feedback and would love to hear your thoughts on our article. We'll keep bringing more since we know you'll keep visiting! Thank you for your support!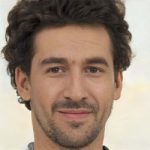 Sam has been a Smart Things expert for years and the author of DIY SmartThings. Recently he's really more into Nest smart devices and has a lot of experience with all sorts of projects from converting a regular Home to completely a smart home with the background degree in Electronics.