One of the most popular streaming services, Peacock, offers live TV and on-demand streaming so you can watch your favorite shows or films whenever you want.
There are several ways to use your old Vizio Smart TV to watch Peacock. Here's how you can get Peacock on Older Vizio Smart TV: 
Buy Fire Stick For Older Vizio Smart TV- Setup Instructions
Step 1: Start by plugging your Fire Stick into a wall socket. The 1080p variants can connect to your TV's USB port (if it has one), but for optimum performance, connect the Fire Stick straight to an electrical outlet using a USB converter. A power outlet is necessary for the 4K model.
You require an adaptor for TVs lacking HDMI inputs. If necessary, plug the adapter into power, plug it into your TV, and then plug in the Fire TV Stick.
Step 2: Connect your Fire Stick to the HDMI connector on the back of any TV that has an HDMI input. Choose the input on your TV with the remote control that corresponds to the HDMI port your Fire Stick is plugged into (such as HDMI 1, DVI, PC, etc.).
Your Fire Stick will start up once you've chosen your display.
Step 3: Holding the 'Home' button for 'fifteen seconds' will ensure that the remote and Fire Stick are synced if your remote doesn't automatically pair.
This procedure ought to be automatic in most cases. For help connecting your Fire Stick to your Wi-Fi network, go to the on-screen instructions.
Step 4: Connect your Amazon account to your Fire Stick registration. Remember to match each color to the relevant inputs on your television, if necessary, if you're using a converter or adapter to connect your Fire Stick to your television.
Fire Stick and its features
Fire TV Stick is a streaming media device that customers can use to access hundreds of movies, TV episodes, apps, and games. It functions primarily as a media streaming device that users can utilize to watch movies, TV shows, apps, and games when plugged into an HDTV.
It resembles a big pen drive. However, despite its small, it has some really cool hardware within. It has a quad-core processor and quick Wi-Fi capability.
Users with the voice remote can use just their voice to search Amazon Video.  Here are some amazing features of Fire Stick that you must know: 
Amazing features of Amazon Fire Stick: 
Easy to use: If you are using an Amazon Fire TV stick then it comes pre-registered, saving users the trouble of first registering the gadget and then utilizing it. The only requirements for using the Fire TV stick are to have a Prime subscription, connect it to a TV using Wi-Fi, and have a Prime subscription.
Parental Control: The Fire TV Stick has options for setting up parental controls. Users can set a PIN to prevent children from accessing explicit content. 
Keep track of data used: Users of Fire TV can choose their desired viewing quality to control data utilization by using the data monitoring feature. Additionally, users may enable their Fire TV Stick to notify them when their data usage reaches a predetermined limit.
Quick access menu: A fast access menu is available on Fire TVs. Shortcuts are provided for the profile switcher, all apps, and settings. It can also be used to start screen mirroring or to put your Fire TV to sleep.
When you need to rapidly alter a setting or want to launch another app on the Fire TV while doing something else, this menu can be helpful. Long-pressing the home button on your Fire TV remote will bring up the quick access menu.
Steps To Install Peacock TV On Firestick
Peacock TV can be set in a few different ways:
1- From Amazon app store (if you reside in the regions available)
2- To unblock it in your area, sideload it using the Downloader app.
Let's first take a look at the steps to install Peacock TV from the Amazon app store. In another set of steps, look at the procedures for installing the app using the Downloader app.
Method 1- How to get Peacock TV on Firestick from Amazon Store.
The following steps can be used to get Peacock TV on Firestick from Amazon store. However, this method can be used only by those residing in the USA and other regions where Peacock TV is available.
Those residing in any other location/country/ region can refer to method 2 in the section ahead.
1- Go to Find > Search on your Firestick's home screen
2- Next, use voice search or a virtual keyboard on your Firestick remote to look for Peacock TV. Select Peacock TV from the list of suggestions.
3- Choose Peacock TV from the Apps and Games menu. You might have to scroll a bit down.
4- Click on Download or Get and then wait for the download to finish.
5- Once the download is complete open the app and enjoy streaming.
Method 2: Steps to sideload Peacock TV on FireStick
If Peacock is not available in your region's app store then follow the below steps to get Peacock TV on Firestick.
First, install the Downloader application.
Accept applications from unknown sources
Sideload Peacock TV on Firestick
Install The Downloader Application
Downloader is used to sideload applications on Amazon Firestick. This app is available on Amazon app store.
Check out the steps below:
1- On the home screen of Firestick, click on Find and then search
2- In the search results type 'Downloader' and on the next window click on Downloader to install it on Firestick.
Accept applications from unknown sources
To enable sideloading on FireStick, you must enable Apps from Unknown Sources. This option can be found under Settings. As follows:
1- On the FireStick home screen, click the Gear or Settings icon in the middle bar.
2- Click on the 'My Fire TV' option.
3- Now click on 'Developer options' and then click on install unknown apps.
4- Now click on 'Downloader' and ensure it mentions 'On'
The Downloader application will now have permission to sideload apps on Firestick.
Sideload Peacock TV on Firestick
1- On your Firestick remote press the home key for a few seconds.
2- On this page, click on 'Apps'
3- Find 'Downloader' app and open it.
4- Dismiss the prompts that you will see on the screen. These will appear if you are a first-time downloader user.
5-Using your remote, click the URL text field selection.
6- Enter this URL firesticktricks.com/peacock and click on the 'Go' option.
7- Wait until Peacock TV APK is downloading on your Firestick
8- Now click on Install and wait for Peacock TV to install on your Firestick
9- When this prompt appears, click DONE. To make space for now,  return to the Downloader app and remove the Peacock TV APK file.
10- Click Delete on this window and after that, this process will install Peacock on Firestick.
Frequently Asked Questions
Can I watch Peacock TV for free on Vizio Smart TV?
Yes, Peacock TV is a free streaming service but you must upgrade to a premium account to skip advertisements. 
Does Peacock TV work on Other devices? 
Yes, Peacock TV is compatible with a variety of devices, including Firesticks, Android boxes, Windows PCs, and Apple devices.
How To Get Peacock TV On Vizio Smart TV?
Peacock TV is available for immediate download and installation from the Vizio Smart TV app store.
Why won't Peacock work on my Vizio TV?
Your device can be restarted by unplugging it from the power source or turning it off entirely, waiting 20 to 30 seconds, and then plugging it back in. Ensure that the television is connected to the internet. Ensure that you have a strong enough connection to support streaming. Your smartphone should clear its cache as well as its data.
How do I add Peacock TV to my Fire Stick? 
Click 'Find' then 'Search' from the Firestick's home screen. Then use the voice feature via your Firestick remote or search for 'Peacock TV'. 
On the list of suggestions, select 'Peacock TV'. You might need to scroll down a little to find 'Peacock TV' underneath Apps & Games. 
Then, select 'Get' or 'Download'. 
Peacock TV is about to be downloaded and set up.
Once finished, launch the app to start streaming.
Conclusion 
These are some of the simple steps to get Peacock on an older Vizio smart TV. Once you have a Firestick and an internet connection, it will take you only a couple of minutes to install and connect Peacock on your Vizio smart TV. Enjoy reading and happy streaming!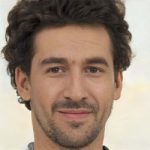 Sam has been a Smart Things expert for years and the author of DIY SmartThings. Recently he's really more into Nest smart devices and has a lot of experience with all sorts of projects from converting a regular Home to completely a smart home with the background degree in Electronics.