An easy entry route into smart home automation is done by making use of a smart plug. Over a wireless connection, it executes control commands on various gadgets connected to it.
Furthermore, as for the Amazon smart plug, it does not require an additional hub but can even be voice controlled when connected to other compatible Amazon gadgets like the Echo.
Although a very excellent indoor device, can the Amazon smart plug also be used outdoors? No is the answer. I would not leave it outside longer than it is necessary because it is not protected to withstand outdoor conditions for long hours. You may be thinking about why they are not outdoor worthy. Well, the reasons are not farfetched as we will take a good look at it.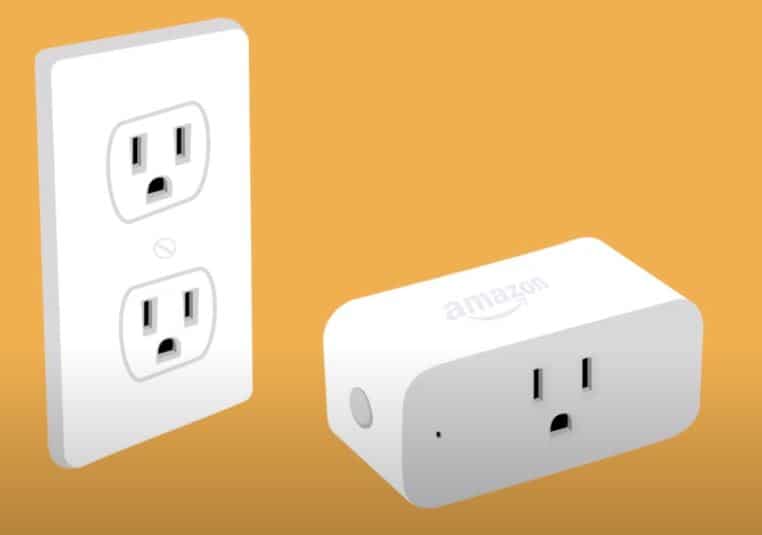 Missing Features That Render Amazon Smart Plugs Unfit for Outdoor Use
Let us now consider some essential features absent in this smart plug that renders it unworthy for use outdoors. Here they are:
Water Protection
For the durability of a device to be enhanced for outdoor use, a vital feature it ought to have is being protected against water ingress.
Regardless of the climatic season, an outdoor device is always at risk of being sprinkled with water either from a natural source or caused by humans while in use. Thus, if an indoor smart plug is used outside for long, the durability is shortened. It gets damaged within a short time.
Due to this risk, most outdoor smart plugs are usually built with water-resistant materials to protect against water ingress.
Amazon smart plug does not have this kind of protection. Most outdoor smart plugs are usually rated IPX 4, meaning they boast a level 4 protection against water ingress and can withstand being exposed to water droplets and sprinkles without getting damaged.
Solid Ingress Protection
Protection against solid ingress involves being built with materials that can withstand outdoor exposure to solid and dust particles.
Some of these smart plugs are given protection against minor drops and falls that are usually inevitable when using a device outside.
With the openings on a smart plug, dust particles intrusion can diminish the performance of a device that's not protected against it, affecting its durability.
Amazon's smart plug is not built with such protection against dust particles. There are no such stated IPX ratings provided by its manufacturers.
Simultaneously, some major outdoor smart plug brands boast of a level 6 protection against solid particles ingress. With this level of protection, their level of performance
efficiency hardly drops regardless of how long they are exposed outdoors.
Fire Resistance
When smart plugs are overloaded with high power appliances such as motor, pump, or pool filters, they are usually a potential fire hazard.
In cases where they have not got a built-in feature to cut off the power supply, the plugged-in appliance may burn out and even result in fires.
This risk is usually common for outdoor smart plugs required to control high amperage appliances.
To mitigate this kind of a situation, some outdoor smart plugs are built with fire retardant materials. Usually, this fire-resistant property is a feature of its outer cover housing all the electronic components. Also, Amazon smart plugs lack this feature rendering it unfit for outdoor use.
WiFi Range
Another unique identifying feature of outdoor smart plugs is their great WiFi range. Since indoor smart plugs such as the Alexa smart plugs are used within a not too sizeable confined environment, they are not usually having such an excellent WiFi range.
Some excellent outdoor smart plugs boast of an impressive WiFi range of over 300 ft. This is necessary to hold a strong connection regardless of whatever material that has got the potential of causing interference coming in between.
Load Capacity
Amazon smart plug offers a maximum power output of up to 15 A, which is not bad. With such an output, it can control simple appliances such as lamps, coffee makers, fans, TVs, and so on. However, with the load requirements for outdoor outlets, they will fall short.
Outdoor plugs are pretty useless if they only power twinkling tree lights. So exceptional outdoor smart plugs are capable of powering pumps, motors, and even pool filter.
Their sufficient load capacity ensures they are never overloaded to the point of becoming potential fire hazards. Some of these outdoor smart plugs, to enhance its protection against overload, have got a built-in fuse.
This fuse serves to cut off the power supply when the maximum load capacity has been exceeded.
Other Forms of Protection
When not in use, most outdoor smart plugs have a unique weather-proof cover lid to keep it well capped. Also, since water and dust particles can affect their durability, they are built with materials that provide protection against other elements such as snow.
Amazon smart plug does not have such a lid and is not protected against weather elements.
Unlike Amazon smart plug that's got no chord and is just inserted directly into the power outlet, most
outdoor smart plugs have got power chords. These chords enable the smart plug to be positioned so that its inlets are facing downwards away from direct exposure to weather elements. While the rest of it is wrapped in a protective covering, that enhances its durability.
Can Amazon Smart Plug Be Used in Water Prone Areas Indoors?
You, too, might also wonder that since it is not best suited for outdoor use, can it serve efficiently in water prone areas within the home like your bathroom or kitchen?
Yes, it can. In order for indoor smart plugs to serve in areas like the bathroom, they are usually installed along with a ground-fault circuit interrupter (GFCI). The GFCI is designed to shut off electric power as a fast-acting circuit breaker in any event of a ground-fault. It speedily cuts off the power supply as fast as 1/40 of a second.
Through a daisy chain outlet connection or other types of connection, GFCI's, which are installed based on proximity to water, provides protection to even the power outlet carrying the smart plug.
Nevertheless, care should be taken to prevent water from entering into its inlets, as this could lead to electrocution. This also applies to outdoor smart plugs that have got adequate protection.
Things to Look Out for When Purchasing Smart Plugs
First of all, you have to consider why you need the smart plug and where you will want it to be, either indoors or outdoors. Then, it will be fitting to consider what features you're in search of that will satisfy your need.
Should it be water-resistant, or will protection against dust ingress fulfill your needs? Please do not fail to consider the load capacity of both the smart plug and the appliance you intend using it along with. This will minimize situations where the plug becomes overloaded.
Do not forget to always have in mind your budget size. With your budget in mind, carry out market research on the brands available and the reviews they have got. Ensure they have been certified to pass laboratory tests for safety successfully.
For smart plugs, having a UL, and an ETL or other certified markings invariably mean they have been tested against set safety standards. Therefore, you're guaranteed peace of mind while making use of it.
These certified markings are significant because, without these, insurance companies may deny claims in cases of accidents. If all these are carefully thought out, you are guaranteed to make a good purchase that will ensure you enjoy the value of your money.
Take Away From This Article
With it being stress-free, tinker-free, and struggle free, Amazon's smart
plug is a very excellent route to attain home automation. When accompanied by an Echo device, the voice control feature can enhance your experience. However, with all of its capabilities, this smart plug is designed for only indoor use.
It would be found wanting when exposed to outdoor conditions. In contrast, outdoor smart plugs are solid enough to be left alone under operation outside the home, whether during hot summers, dust storms, rain, and even winter.
From this article, we have seen that even if this smart plug can function outdoors to a certain extent, it is unfit for outdoor use for long hours. Moreover, the reasons are quite simple.
Their makeup materials are not capable of providing protection against water, solid particles, fire, and snow. Also, the WiFi range it offers cannot be compared to many outdoor smart plugs. Its load capacity would not be able to power certain outdoor appliances.
Regardless of it being outdoor unworthy, this does not mean it cannot be used in areas within the home that pose such outdoor conditions to a minor degree. In such a case, just a simple wired connection or other minor protection will suffice.
So this article has helped you understand some features that are lacking in Amazon's smart plug. In so doing, you have understood the best conditions to utilize this smart plugin order to enjoy the value of your money over a long time.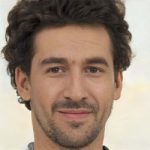 Sam has been a Smart Things expert for years and the author of DIY SmartThings. Recently he's really more into Nest smart devices and has a lot of experience with all sorts of projects from converting a regular Home to completely a smart home with the background degree in Electronics.