Yes, you can connect Bluetooth speakers to smart tv and it works most of the televisions. If you have a smart speaker, you can also control the tv with your voice. Hey Google, turn on the TV or Hey Google, turn on the tv and play latest news on Youtube. To enhance your cinematic experience, a Bluetooth speaker is a useful home addition. They will provide clear crystal sounds, deep thunderous bass, and improve the quality of sound produced.
There are two things you can do with Bluetooth speaker.
To connect your speaker to smart tv and have good quality sound.
if you have inbuilt Google Assistant or Alexa in your speaker, you can even control your tv with your voice.
Check first whether your TV has bluetooth speaker, if it does, than you can connect to your speakers.
 And guess what? The steps in connecting a smart TV to a Bluetooth speaker are straightforward procedures, even though various brands of smart TVs may vary in their approach.

Top Televisions That Work With Bluetooth Speakers
Most smart TVs usually have a Bluetooth connectivity feature included. In this case, a direct connection via Bluetooth to your speaker can be achieved. At the same time, some others will require you to purchase an adapter before it works. 
Below is a list of top televisions that work with Bluetooth speakers and the steps on how to connect them.

Most Samsung modern TVs support Bluetooth connectivity. So simply 
Tap on the Home button on the remote and click on "Settings" >> "Sound" >> "Sound Option." 
From the prompt displayed, select an audio device on the list and click OK on the Speakers list (Bluetooth)
 Your smart TV will search automatically for speakers. To activate your speaker's pairing mode
 Select once it is displayed among the search list and tap on the "Pair and connect" prompt. Furthermore, once successfully paired, enjoy your sounds.
Similarly, too, tap the "Quick settings" menu and moving midway down the list, click "Sound Output."
Next, from the several displayed audio options, select "Bluetooth." Then, activate your speaker's pairing mode.
Automatically, the TV will search for all unpaired compatible devices. Select your speaker to pair.
Once it is successfully paired, it will display among the paired list. Then, connect to receive audio output through them.
First, activate your speaker's Bluetooth pairing mode. Scroll down on the Home menu and locate the Settings icon
Under the "Network & Accessories" menu, find and click on the "Bluetooth settings" icon.
Turn on the Bluetooth and set "On" as default. Scroll down to select the "Device list" and see connected devices.
 If the speaker is not yet connected, click on "Add Accessories." This will automatically search for available devices. Click on your device name to complete pairing and connection. And that's it!
Following your Bluetooth speaker's mode of activation as stipulated in its manual, get it prepared. Ensure it is visible within the stipulated range and ready to pair.
With your Visio's remote, access your Settings menu. Scroll to and click on "Sound Output."
Under this menu, locate the"Speaker List," and if the speaker's name is not among, click on the "Search & Select" option.
After the automatic search, "Pair & Connect" to your Bluetooth speaker. With this established connection, you can now enjoy the audio output.
First, activate your Bluetooth speaker pairing mode following the steps outlined by the manufacturers. This is necessary so the device can be found upon searching.
From the Home menu, locate the "Settings" icon and under that menu, click on "Remote & Accessories."
From the display resulting list, click on "Add Accessories." The TV will automatically search for available accessories.
Once your device name is found, pair and connect your speaker to the TCL smart TV. Stream sounds via your Bluetooth speaker wirelessly and enjoy your sound
For the Hisense smart TV, after activating your Bluetooth speaker pairing mode, using the TV's remote control, tap on the "Menu button." 
Scroll to the "Settings" icon and then press the "Enter" button. From the drop-down "Settings" menu, select the "Network" option by also pressing the "Enter" button on the remote.
Under the "Network menu, click on the"Bluetooth" option. From here, you can search for your Bluetooth speaker, get it paired, and connected to released desired sounds.
To establish a wireless Bluetooth connection between your speaker and smart TV, first get both of them switched on. 
The Bluetooth pairing mode of your speaker should be turned on. And from your remote control, press the menu button.
From the menu shown, select the "Setup" option and next to the "Bluetooth Setup" option. 
And lastly, select from the list of devices displayed if you've previously paired or automatically search to pair and connect new devices. And that's all.
Fire TV
Your Bluetooth speaker need not be connected to another device, and it's Bluetooth mode activated too. Ensure it is visible to nearby devices wanting to connect.
Access the "Settings" of your Fire TV and navigate to the "Controller & Bluetooth Device" option from the displayed menu. 
The next step is selecting "Other Bluetooth Device" and followed by "Add Bluetooth Devices." 
Automatically, it searches for available devices, and once the speaker device is found, you pair and connect.
Same too, your Bluetooth speaker pairing mode needs to be activated and visible to establish a stable connection.
Then, navigate to your Apple TV "Settings," and from the display menu, click "Remotes and Devices." 
Followed by "Bluetooth." This smart TV will automatically proceed to search for all nearby compatible Bluetooth speakers. 
From the result of the search, select your speaker's name, and proceed to complete pairing. This may also include inputting a four-digit PIN. And you're good to go!
Unlike the smart TVs listed above, the Roku TV only supports direct Bluetooth connectivity only to Roku wireless speakers or its smart Soundbars. But if your Bluetooth speaker doesn't fall among these, you can still get it connected. Here's what you can do
First, download the mobile Roku app. This app transforms your cellular device into a control center. Ensure both your mobile device and TV are connected to the same WiFi network. 
With your Bluetooth speaker connected to your phone, activate the private listening option on the app, and sound output will be only through the Bluetooth speaker.
Your Bluetooth speaker needs to be on the Bluetooth pairing activated mode. Else, it will not be able to pair with the TV.
From the home screen of your shield, navigate to "Settings." And from the resulting menu, select "Remotes &Accessories."
The next step is to click on "Add Accessory." This will result in an automatic search for nearby compatible Bluetooth devices. Click on your device name to complete pairing and connection
Why Connect Your Smart TV To A Bluetooth Speaker
To elevate your listening experience, connecting your smart TV with a Bluetooth speaker is a very impressive home setup. Not only will the cinematic sound from your smart TV be enhanced, but if you're more into gaming, your gaming experience will be given a boost. 
Of course, this is not a surprise because smart TVs have got lots of features it offers, but at times, its built-in speakers seem to let it down. It is this shortfall that Bluetooth speakers tend to make compensation for providing a great experience.
Also, having this kind of set up will mean you'll have reduced wire clusters scattered all over the place. Since this is a wireless connection, your home will be will not quickly look untidy. The health hazard posed by scattered wired connections is another trouble on its own.
The quality of sound produced is also top-notch. Only a few types of wired connections can compare with the quality of sound outputs from a wireless connection.

Using A Bluetooth Speaker With Your Smart TV.
Can you use a Bluetooth Speaker with your smart TV to amplify Sound and better enjoy your viewing experience? The straightforward reply to this question is yes; you can, however, depending on what model of smart TV you are using. Also, depending on your personal preference or the availability of the devices discussed below. There are three ways you can go about doing this: by connecting your Bluetooth speaker directly to a Bluetooth enabled smart Television, by connecting your Television via a Bluetooth transmitter, and by connecting your Television via a digital media player. We will be considering each of these three ways below, but first, let us discuss what exactly a smart TV is and if all smart TVs are Bluetooth enabled.
Are All Smart TV's Bluetooth Enabled?
According to Wikipedia, a smart TV, also known as a connected TV (CTV), is a historical TV set with integrated Internet and collaborative Web 2.0 features that allow users to stream music and videos, scan the Internet, and view photos. With technological advancements, apart from these features, a growing number of smart TV models now include voice recognition tools like Amazon Alexa and Google Assistant. Furthermore, many recent models of smart TV's support Bluetooth. However, as you may probably perceive from Wikipedia's definition, a Smart TV does not necessarily have to be Bluetooth, ready for it to be considered smart. Therefore, although perhaps most recent models of smart TVs are Bluetooth have the Bluetooth option (the Smart remotes on their Smart TVs function via Bluetooth), some older models do not have the opportunity to transmit audio via Bluetooth. It is, therefore, entirely possible that your smart TV might not be Bluetooth enabled.
Confirming That Your Smart TV is Bluetooth Enabled
If your TV came with a Smart Remote, it supports Bluetooth as that's how the Smart Remote pairs to the TV. No matter what remote came with your TV, you can still check if it's Bluetooth compatible by looking in your settings menu. From Settings, select Sound, and then choose Sound Output. If the option Bluetooth Speaker List appears, then your TV supports Bluetooth. If you doubt, check the owner's manual for your TV to see if it supports Bluetooth, and if so, how to connect it. However, if you no longer have the owner's manual, you can check for the model number for your TV (usually printed on the back on a plate with its serial number), and look it up on the Internet. Depending on whether your smart TV does or doesn't support Bluetooth, below are three ways to connect your TV to a Bluetooth speaker.
Connecting Your Bluetooth Enabled Smart TV To Your Bluetooth Speaker
Televisions are different, and you must consult your owner's manual to find out how to connect your specific TV to your Bluetooth headphones or wireless speakers. Generally speaking, though, the procedure involves putting both the TV and the Bluetooth device into the pairing mode and completing the pairing process via the TV's on-screen menu. To do this, you may have to put the Speaker into Bluetooth pairing mode and make sure that it is discoverable. Next, you would usually, with some variation, need to go through the Bluetooth audio device record on your TV and choose the Speaker to pair with it. Keep in mind; however, that older models will likely not support the latest implementation of Bluetooth and will thus only be able to connect to one Speaker.
Connection Via A Bluetooth Transmitter
Using a low-cost Bluetooth transmitter is the most common way to transmit Sound wirelessly from a TV to speakers. What the Bluetooth transmitter does is that it conveys the audio signal wirelessly, and this then enables you to connect your Bluetooth speakers to the transmitter by pairing them together.
As long as that TV has at least one classic 3.5mm jack (the audio jack), and most do, then you're all set to go!
The Bluetooth transmitter easily connects to your TV using a 3.5mm jack (or RCA jack if that's what you need), and this makes the TV Bluetooth-compatible. It would be a good idea to investigate what audio outputs are available on your TV to enable you to purchase the right Bluetooth adapter. When you look at the back of your TV, you are likely to find left and right composite audio jacks, a standard 3.5mm headphone jack, and an optical TOSLINK jack. The first two transmit audio in an analog format, while the last one transmits digitally. The availability of audio connectors determines what kind of Bluetooth transmitter you should get. If you desire to use more than just one pair of Bluetooth speakers, you need to look for a multiple-output compatible transmitter. It's business as usual: plug the transmitter into the appropriate audio connector, place it into the pairing mode, hold the pairing button on your headphones, and complete the pairing process. Your Television will most likely automatically recognize that there is a device plugged into one of its audio outputs, so you won't have to make any additional adjustments. If you experience any hitches, consult your owner's manual and look for a way to change the audio output.
As mentioned above, one good thing about using a transmitter is that some transmitters can connect by default with two devices. Therefore, if you purchase such a transmitter (for example, the TaoTronics Bluetooth transmitter), you can enjoy the added advantage of pairing two speakers as opposed to just one if you were pairing to some Bluetooth enabled smart TV's. In any case, the fact that your smart TV supports Bluetooth does not mean you can not avail yourself of the use of the transmitters since televisions standardly come with the audio jack ports.
On a final note, when purchasing the transmitter, it would be good to buy one with aptX low latency built into the transmitter. Another thing to remember while using the transmitter is that you need to keep it at least 2 feet away from other wireless devices; otherwise, the wireless device's signals might interrupt the Bluetooth signals.
Connection Via A Digital Media Player
Connecting via a digital MediaPlayer is a good option for those who use a digital media player a lot to watch content. If you already have a digital media player (such as an Amazon Fire TV Stick or Roku Streaming Stick) instead of going to the hassle of purchasing a transmitter. You can utilize what you already have at home and use it to connect your Bluetooth speaker to your TV; this is possible because digital media players usually have Bluetooth built-in and can broadcast to wireless speakers. To consider how to pair a digital media player with your Bluetooth speaker, let us use the Amazon Fire TV stick as a case study. The first thing you would have to do is, of course, turn on your Bluetooth speaker. Then after that, on the Firestick, go to 'Settings' and 'Controllers & Bluetooth Devices.' Then, select 'Other Bluetooth Devices.' After that, select 'Add Bluetooth Devices.' The Fire Stick will then run a search for any Bluetooth device within range. As long as your Bluetooth speaker is on, it should find it. Then, select the Speaker to Pair automatically. With some variation, this should be the general process for pairing your smart TV to your Bluetooth speaker using your digital media player.
As with the Bluetooth transmitters, you can choose to connect your Bluetooth speaker to your smart TV via your digital media player, irrespective of whether your TV supports Bluetooth.
Conclusion
In conclusion, you can connect your smart TV to your Bluetooth speaker through any of the three aforementioned ways. You have to consider the capabilities of your TV and what device would be most convenient for you to use. In using your Bluetooth speaker though, you would have to factor in technical issues such as the distance between the Speaker and the Television or devices based on their range; electrical variation from obstruction caused by walls, corners or partitioning; and electrical interference from same-frequency band devices such as microwave ovens, wireless LANs, and even medical equipment.
Of course, technically, there is a fourth straightforward way to connect your smart TV to your Bluetooth speaker, but this depends on the type of Bluetooth speaker you have available. Suppose your Bluetooth Speaker comes with an audio jack port. You could plug both ends of the audio jack into the Speaker and your TV's audio out port, respectively, and use the Bluetooth speaker just as you would use any non-Bluetooth portable speaker.
You've taken a look at the leading smart TV brands in the market today and seen how to access their Bluetooth feature. Although they might have different name tags, their Bluetooth connection process tends to have striking similarities. 
But have in mind that because a television fall among the smart TV category does not guarantee that it will have the Bluetooth connectivity option. So if you intend to purchase a smart TV because you intend using it along with a Bluetooth speaker, ensure you confirm if it has the Bluetooth connection option provided. 
Well, if your smart TV doesn't have the Bluetooth connection feature in it, don't let that weigh you down. Even if you can't establish a direct connection from the smart TV to your Bluetooth speaker, there are other modes of connection you can make use of. The Bluetooth adapter can be used, or a wired connection mode can be made use of. 
So, from the contents of this article, I am convinced you'll not go wrong in carrying out these connections yourself. Since these contents focused majorly on the various brands of smart TVs, this means you will have to go through your Bluetooth speaker's manual to know the steps required to get your Bluetooth pairing mode activated. This might require just the push of a designated button.  Knowing you're are not under threat of being electrocuted, it'll be a thing of great joy when you finally get it done yourself. Or a family project in getting the connection done can strengthen the uniting bonds. Therefore, provided you've gone through these, do not hold back.
Read our recommended products page, we have listed the best speakers after testing 100s of speakers.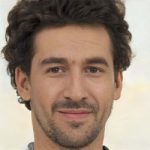 Sam has been a Smart Things expert for years and the author of DIY SmartThings. Recently he's really more into Nest smart devices and has a lot of experience with all sorts of projects from converting a regular Home to completely a smart home with the background degree in Electronics.