If you have been waiting for HBO Max to come to Spectrum TV, then your wait ends here. Spectrum TV, on August 31, 2021, announced that it's making two new additions to its streaming services, namely HBO Max and YouTube. As of now, you can find HBO Max and YouTube on channel numbers 2004 and 2003, respectively. But Is HBO Max Free with Spectrum TV? Read on to find out.
For the people who are still using the cable, not having access to HBO Max was one of the most frustrating that they had ever felt. And why would you not? HBO Max offers you spectacular and brilliant shows such as Doctor Who, South Park, Last Week with John Oliver, amongst many others.
Well, do not worry, as now you can stream HBO Max on Spectrum TV for free if you already have a subscription to classic HBO. However, if you do not have a subscription to the classic HBO, don't worry. You can get HBO Max at the affordable price of $10-per-month with ads, and $15-per-month for ad-free streaming.
How to Get HBO Max Free With Spectrum TV
If you have subscribed to HBO on Spectrum TV Silver or the Golden package, then you can stream HBO Max on the same package at NO EXTRA COST! 
With this, you'll be able to stream Max Original Shows such as Raised by Wolves or stream exciting movies such as Journey to The Centre of The Earth (Oct 1). 
However, if you do not have HBO through Spectrum TV, then do not worry. To access HBO Max on Spectrum TV, you can either upgrade your package online or straight from your Spectrum receiver to get instant access to HBO Max.
Also Read – is HBO Max Free with Apple TV
What Else Is Free With Spectrum?
On March 13th, 2021, Charter Communications, Spectrums TV's parent company, announced that to ensure their millions of customers got the best of their services during the pandemic they will commit to the following things, starting from March 16th:
To every household that has a K-12 and/or college student who did not have connections before, Charter will offer them free Spectrum Broadband and WiFi access, at a speed of up to 100 MBPS.
Spectrum TV has no data caps and or hidden fees.
New student households will not be charged for the installation fees and it will be waived off.
To ensure that students from local communities are aware of these learning tools and can learn remotely, Charter has said that they'll team up with district schools to work upon this. 
However, on May 12th, 2021, Charter Communications announced that to work upon its ever long-lasting goal of closing the digital gap, it will be participating in the $3.2 billion Emergency Broadband Benefit Program by the Federal Communication Commission (FCC).
Under this program, millions of customers under the company's 41-state working area will be eligible for a credit up to $50 per month, and the households on Tribal Lands for up to $75 per month. 
This comes with a lot of benefits for not only the existing customers but also the new customers looking for getting a new connection.
Under the Emergency Broadband Benefit Program Charter, all the available Spectrum Internet plans will charge no modem fees, have no data caps or contracts and will also include free self-installation.
To avail of these benefits under the Emergency Broadband Benefit Program from Spectrum, existing Spectrum customers can click here, and if you are not a consumer but interested in avail these benefits, then visit spectrum.com/getqualified or call 1-855-662-9946.
Do You Qualify for the Emergency Broadband Benefit?
To check if you qualify for the Emergency Broadband Benefit Program through the Universal Service Administrative Co.'s Lifeline National Eligibility Verifier portal, you can click here.
The Emergency Broadband Benefit is available only once per month, and one device per household, as long the program is valid. 
Where Else Can I Get HBO Max for Free?
With the lockdown still in effect and the number of new customers looking for an active mode of entertainment right at their doorsteps still rising, almost all the network and internet service providers are fighting to come out on the top, and fight to provide the cheapest HBO Max subscription to their customers with as many benefits as possible, is no different. 
AT&T is offering HBO Max for free with these great plans:
AT&T Unlimited Elite®: AT&T's unlimited wireless plan offers HBO Max for free if you get 4 new lines for $50/month per line. Taxes and fees are extra.
AT&T Fiber® – Internet 1000: Under this plan, AT&T offers you HBO Max for free included with a faster internet experience than cable of up to 1000Mbps speeds. You can avail of this service for $60/month (plus taxes and equipment fees). 
DirectTV Stream Choice ®:  Under this plan, AT&T offers you HBO Max free for the first 3 months with Live TV and 45,000 on-demand titles and 20 hours of cloud DVR storage. All these for a nominal price of $89.99/month* +tax.
To know more about these plans, click here.
*Terms and conditions applied.
DirecTV is offering a limited time offer to avail HBO Max on their platform. With a 24-month agreement and a CHOICE—ULTIMATE package costing a minimum of $74.99/month for 12 months before discounts. HBO Max auto-renews at the then prevailing rate, and Cinemax ®, SHOWTIME ®, STARZ ®, and EPIX ®, are also included for 3 months and auto-renews itself at the then-prevailing rate. For more details, you can visit DirecTV here.
Hulu is offering a 30-day free trial for HBO Max for new customers. However, if you are an existing customer you can add HBO Max to any of your existing Hulu plan for an additional  $14.99/month. For more details visit the Hulu website, here.
Read Also – Is HBO Max Free with Amazon Prime
Is the HBO Max Subscription Worth the Money?
Confused about whether the extra charge for subscribing to HBO Max is worth it or not? Well, we have that answer for you right here. Considering that classic HBO already offers you great shows such as Watchmen, Game of Thrones, Westworld, etc., HBO Max offers you all that greatness with wonders of its own.
As you can see in the image below that not only does HBO Max has to offer ALL that HBO has to offer, but it also has its own Originals such as Love Life, Legendary, Looney Tunes Cartoons.
In addition to that, it also has programs from Warner Brothers, TMC, Studio Ghibli, Cartoon Network, Crunchyroll, Sesame Workshop and so much more. 
Not only that, for the beloved fans of one of the most iconic and memorable shows to be ever produced on television F.R.I.E.N.D.S., HBO Max is the only place where you will be able to stream FRIENDS: The Reunion online. So go get that subscription now!
How to View HBO Max Online or on Mobile?
Download and Install HBO Max on your device. 
Once downloaded and installed, open the app.
Tap the Sign In link and select Sign In through TV or Mobile Provider.
Select Spectrum as your provider.
Sign in with your primary Spectrum account username and password.
You are good to go. Happy streaming. 🙂
Frequently Asked Questions 
Ques. If you're already paying for HBO, will you have to pay more for HBO Max?
Ans.  NO. If you are already subscribing to HBO or HBO Now then you can access HBO MAx at no additional cost. (Source)
Ques.  Is HBO Max available internationally?
Ans. For now, HBO Max is available in the United States, certain United States territories, and as well as some select countries in Latin America and the Caribbean. For a list of countries check Where is HBO Max available? (Source)
Ques.  Is HBO Max available on Roku TV?
Ans. YES! You can get HBO Max on Roku by signing up for an account on the web and use the "Add Channel" menu to add it on your Roku. (Source)
Bottom Line
HBO Max is free with Spectrum TV on some of the packages like Spectrum TV Silver or the Golden package if you subscribed to HBO.
AT&T owned WarnerMedia announced the launch of HBO Max on May 27, 2020, in the United States and in Latin America and in the Caribbean on June 29, 2021. According to AT&T, as of June 30, 2021, HBO Max has 43.5 million subscribers in the U.S. and is thinking of expanding its services in Europe by 2022.
HBO Max offers you great shows, movies, and Original shows, with the added sweetness of classic HBO, all the exact same price of $14.99/month that you got classic HBO for. Then why would you like to waste such a brilliant opportunity of getting the benefit of two at the cost of one? HBO Max comes with great shows such as Raised By Wolves, Gossip Girl, Hacks, and do not forget the FRIENDS: The Reunion, which is only available on HBO Max. 
AT&T is offering HBO Max for free, with plans like CHOICE — ULTIMATE— PREMIER. Then what are you waiting for, go get your subscription NOW!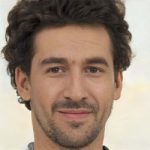 Sam has been a Smart Things expert for years and the author of DIY SmartThings. Recently he's really more into Nest smart devices and has a lot of experience with all sorts of projects from converting a regular Home to completely a smart home with the background degree in Electronics.