Yes, Xbox users may access Paramount+. The age of online entertainment is upon us. Therefore, by offering an extensive library of content and a variety of features, all streaming services now on the market are attempting to dupe users. And the streaming services are using their full potential to do this. One of the streaming services that provide consumers with updates is Paramount+. One of the more recent streaming services, Paramount Plus, is home to exclusive shows like the live-action Halo adaptation based on the most popular Xbox video game franchise. The Xbox One, Series S, and X gaming consoles support the streaming service. 
The Xbox 360 no longer has access to it. You may download the Paramount+ app from the Store and install it on Xbox Series X/S and Xbox One. It will also be simple to install Paramount+ on your device because it is compatible with most of them, including gaming consoles. Because gamers anticipate playing games and other entertainment, such as streaming their favorite shows, we are addressing video game systems separately.
Let's know a bit about Paramount Plus.
The streaming service Paramount+ is the upgraded version of CBS All Access. The first day of CBS All Access was October 28, 2014. On March 4, 2021, it was then modified as Paramount Plus. It streams your favorite content from Nickelodeon, CBS, Comedy Central, MTV, Paramount Pictures, and more on Paramount+, including Live TV with News, Sports, Shows, and Series.
Android phones, Amazon Fire TV, iOS, Android TV, Chromecast, Apple TV, PlayStation 4, Roku, PlayStation 5, Portal TV, Xbox X, Xbox One, Xfinity Flex, Vizio Smart TV, Xbox S Series, LG Smart TV, Samsung Smart TV, and web browsers are among the platforms that are compatible with Paramount+.
Do all Xbox models compatible with Paramount Plus?
It is compatible with a variety of Xbox consoles to use Paramount Plus. It operates on the Xbox One X, One S, Series S, and Xbox Series X, to be more precise. All of the Xbox models previously mentioned have a native application for Paramount Plus. Nevertheless, you'll need to know what to anticipate and how to use this software, which is precisely what the following content will assist you in learning.
How to use your Xbox to watch Paramount Plus?
You must download the app, sign in with your account, or create a new one in order to watch Paramount Plus on your Xbox console. 
On your Xbox console, find the Entertainment Apps category in the Microsoft Store. If Paramount Plus is not immediately advertised, you can search for it. After clicking Get, let the software install.
You can register for Paramount Plus on your Xbox by performing the following actions:
Open the app after downloading it, then choose to Sign up. On your TV screen, an access code will be visible.
On a computer or mobile device, access paramountplus.com/xbox, enter the on-screen access code, and then click Activate.
After selecting a subscription type, click Continue.
Click Continue after creating or logging into a Paramount Plus account.
Enter the necessary details and press Start Paramount+.
The display on your device will automatically reload, and you may begin streaming Paramount Plus.
Best way to cast or stream Paramount Plus to your Xbox
You can stream Paramount Plus content to your Xbox console if you have the Paramount Plus app on your phone. This is helpful if you don't have a Smart TV to cast to. Ensure your Xbox console and mobile device are initially linked to the same Wi-Fi network. Open the Paramount Plus app on your Android device, pick the movie or TV show you want to watch, and then hit the Cast symbol in the top-right corner of the screen. From the list of available devices, pick your Xbox.
How to operate the Paramount+ App on Xbox to watch Paramount Plus?
It can be downloaded without charge from the Microsoft Store. It also works with Xbox One, Xbox Series S, and Xbox Series X.
You must first register for a Paramount+ account via the Paramount+ app in order to stream Paramount+ content on your Xbox. Follow these steps to accomplish this:
Go to Store > Apps on your Xbox console by opening it.
Locate and choose the Paramount+ application.
Choose Download. After that, open the app and select Sign Up.
Your passcode will appear on the screen after entering your account information.
Click on the browser on your PC, go to paramountplus.com/xbox, and enter the code there. Choose Activate.
Select Continue after selecting the subscription plan you want.
Enter your account information for Paramount+, then click Start Paramount+ in the window.
Watch for the screen to reload. You may now use your Xbox to watch Paramount+.
How to screencast Paramount Plus via an Android device and Xbox?
If on Android device you're streaming Paramount+, the xbox does not enable downloading apps immediately, you can cast the movie to an Xbox. You may easily share material from your Android phone to your Xbox console as long as you have a current Paramount+ subscription and reliable internet.
Follow these steps to screencast Paramount+ on Xbox using an Android device:
Using the Google Play Store, download and instal the Paramount+ on your smartphone.
Launch the app after that and sign into your account.
Turn on your Xbox, then join them both to the same wireless network.
On the app, select the movie or TV show you want to watch, then hit the Cast symbol in the top-right corner of the display.
From the list of available devices, pick your Xbox.
Screencasting from your smartphone allows you to watch Paramount+ on your Xbox console right now.
How can iOS devices be used to screen mirror Paramount Plus on Xbox?
By screen mirroring from your iOS smartphone, you may stream Paramount+ on your Xbox in addition. It is a good solution when the software cannot be downloaded to your Xbox system, or there are streaming issues.
The steps listed below can be used to screen mirror Paramount+ on Xbox from an iOS device:
Open the App Store on your iPhone. Select Get to download the Paramount+ app, then wait while it instals.
Open the app, then sign in with your Paramount+ credentials.
After that, turn on your Xbox console and confirm that it is sharing the same wireless network with your phone.
If you swipe up from the bottom of your iPhone, you may access the Control Center.
The Screen Mirroring icon should be chosen (two overlapping rectangles).
Choose your Xbox console from the list of available devices next.
Now, you can use screen mirroring on your iPhone to watch Paramount+ content on your Xbox.
Conclusion
Hence, you can download Paramount+ easily on your device so as to stream CBS programs and numerous movies from the Paramount collection. You can begin streaming material from Paramount+ after installing the application on your Xbox devices and subscribing a subscription plan on your Paramount+ account. Paramount+ has 8 million users. The US, Canada, Australia, and Latin America are the geographical areas that Paramount+ covers. The instructions for installing Paramount+ on Xbox Series X/S and XboxOne are provided. Enjoy your favorite TV shows on Xbox as a result. We hope the above stated answers should be adequate in terms of query on the topic.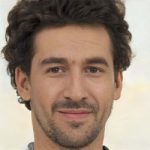 Sam has been a Smart Things expert for years and the author of DIY SmartThings. Recently he's really more into Nest smart devices and has a lot of experience with all sorts of projects from converting a regular Home to completely a smart home with the background degree in Electronics.