Sonos run off your home Wi-Fi network hence, it's functionability without Bluetooth. Since your chance of having Sonos speaker in every room is high, Bluetooth does not have the capacity to function across rooms.
For lover of Bluetooth, Sonos beam doesn't have Bluetooth but it offers a Bluetooth speaker called 'Move'. Another alternative to play music on your iOS device is through Airplay 2 and also use your Android device as a controller to play music on the device. While using your smart phone as a controller, you have the chance of playing music via various sources which includes music that are stored on hard drives and also streaming.
How do you play music on Sonos Beam without Bluetooth?
There are multiple ways you can play music on Sonos Beam. Below are voice command compatible with Sonos Beam.
By Using Amazon Alexa
By using Alexa, you can have a hand free experience by using your voice to control or play music. To get started, ensure that you add up your voice-enabled Sonos speaker to your Sonos system and also set it up. Make sure that you are running on the latest software version.
By controlling Sonos Beam via Alexa on your smart phone, you will have to download the mobile app on your smart phone. Open the app and sign in properly before you synchronize the app with your Sonos device.
How to set up Alexa
Open the Sonos app for Android or iOS device, click on 'Settings'. Under settings, open 'Voice', then select 'Services & Voice' > 'Add a Service' then select 'Amazon Alexa'. Once the command responded, sign into your Sonos account.  
Room set up: Once you have signed in, select 'Add to Sonos', a list of your Sonos speakers will be displayed for setup with a voice command. Select the room you want to sign up with Alexa then click on 'Add Amazon Alexa'.
Amazon account sign in: Once you have selected your speaker, click on 'Sign in to Amazon', you will be redirected to Amazon log in page. Follow the displayed instruction to enable activation of Amazon on your Sonos speaker. In the set up process, when you say 'Alexa', 'Do you want the Alexa chime to be on or off' will pop up. Although the chime will be turn off by default but you can interrupt the default option as desired. Once the action is done, click on 'Go to Alexa app'. 
Link music services: Link your music services to the Alexa app and be sure that you do the same in the Sonos app so that your music services will show up on both apps. 
Utilize Alexa with Sonos speaker: Go back to the Sonos app and click on 'I've set up my music in Alexa'. Voila, you can now access your Sonos speaker with voice control. 
How to command your Sonos Beam with Alexa?
Once you've set up Alexa, how then can you control your Sonos Beam with Alexa?
Note:
Alexa plays music from its default music service when commanded to play music except you give it a different service in your command.
Adding in the 'room name' for more command is possible if you desire to play music specifically in a room. Hence, you will have music played on the speaker which responded to your command. 
If your Sonos speaker is not part of an Alexa group, at every command you give to Sonos via an Alexa-enabled device such as Echo Dot, you will be required to add the room name in your command.  
Commands you can utilize with Alexa on Sonos.
| | | |
| --- | --- | --- |
| Command | What it does | Example |
| Play, pause, stop | To start, pause or stop music | Alexa, stop the music in the living room. |
| What's playing? | To find out what song is currently playing.  | Alexa, what's playing in the living room?  |
By Using Google Assistant
How to set up Google Assistant with Sonos Beam?
Handling voice command without the use of Alexa is made easy with Google Assistant. 
Set up:
Click open the 'Sonos app' on your smart phone.
At the bottom right, click on 'More', select 'Voice Services'.
Select 'Google Assistant'. A list of compatible speakers will be displayed then choose the ones you'd like to use with Google Assistant. 
For iOS users, you would have to install the mobile app before the set up. Once the speaker(s) have been selected, it will switch to the Google Assistant app. 
Sign into your account with your Sonos account details in order to link Google Assistant to your existing set up. 
Google will then have to run through some processes which entails detecting your Sonos speaker, requesting your permission to access and control the speaker, it will also ask you what room the speaker is placed in and as well add up the music services that you use. 
Ensure that the music services added to your Google Assistant are also added to your Sonos account via the app. 
Note: The process will be repeated for each of the Sonos Beam you are using with Googel Assistant. Upon completion, you can then give command for the hand free experience by saying "Hey Google" to get started and also request for music. 
You can't have both Alexa and Google Assistant functioning simultaneously but you can switch between the two.  
How to command your Sonos beam with Google Assistant? 
With Google Assistant, you can control your Sonos Beam via voice to play music, pause music, skip tracks, adjust volume and also keep track on weather. 
Note: 
Google Assistant will play music from your default music service except you give it a specific music service in your command.
If multiple people are utilizing the Google Assistant on Sonos, you can set up voice match as to enable responses specific to users as regard who is speaking. 
Below is list of command to utilize with Google Assistant 
| | | |
| --- | --- | --- |
| Command  | What it does | Example  |
| Play, pause, stop | To start, pause or stop music  | Hey Google, pause the music in the Living room.  |
| Skip, next, previous | To skip, next or to go to previous song | Hey Google, go to the next song. |
| Volume (turn it up, down, louder, quieter, softer) | To turn the volume up of down | Hey Google, turn in down in the kitchen.  |
By Using Siri
You can control Sonos Beam using Siri on your iOS device. Adding Siri directly to your Sonos Beam isn't possible but that can be done via your iOS device. It allows you to play music, group and have access to Apple music via Sonos product recognized by your Home app. 
How to add Sonos to your Apple Home app?
Click open the Apple Home app on your device and select 'Add Accessory'
Select 'Don't have a code or can't scan'
Select the speaker you'd want to add up
Select the same room name used in your Sonos app'
How to command your Sonos Beam with Siri? 
Here are examples of command to use with your Siri 
'Hey Siri, turn it down in the bedroom'
'Hey Siri, play music in the living room'
'Hey Siri, play beat 3 radio in the kitchen' 
By Using Airplay
How to set up Airplay on Sonos Beam
Via control center, you can stream your iOS devices audio to your Sonos Beam. Here is how to stream your iOS audio to Sonos Beam by using Airplay
On your iOS device, click open 'Control Center', just swipe down from the top of the screen. For iPhone 8user, swipe up from the bottom of your screen to access 'Control Center'
At the upper right corner, search for the 'audio card' and click on 'Airplay icon'
Select the Sonos product to stream the same audio across all the devices that uses Airplay. 
How to add music service to Sonos? 
Here you will learn how to add your music service to Sonos. 
Follow the following steps to on you iOS or Android device:
Click open the 'Sonos app'
Click on 'Settings' > 'Services & Voice'
Tap on 'Music & Content' > 'Add a Service'
Select the service you'd like to add.
Click on 'Add to Sonos'
To add the music service account, follow the on-screen instructions. 
On your Mac or PC:
Click open the 'Sonos app'
Under 'Select a music source', tap 'Add Music Services'
Select the service you would like to add.
Follow through the on-screen instructions to add the music service account. 
Takeaway from this Article
Sonos Beam is really does not have Bluetooth and because Bluetooth function with device proximity, the quality your wireless signal will produce will be based on your smart devices, tablet, smart phone, PC in relation to your Sonos speaker. Without Bluetooth, this article has revealed how you can play your music on Sonos Beam by utilizing voice command apps.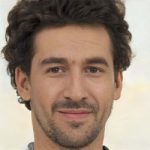 Sam has been a Smart Things expert for years and the author of DIY SmartThings. Recently he's really more into Nest smart devices and has a lot of experience with all sorts of projects from converting a regular Home to completely a smart home with the background degree in Electronics.