If you desire to enjoy superior audio quality with your TV, then getting a soundbar is your best bet. A soundbar is a speaker enclosed device, which is designed specially to enhance the quality of sounds from your TV. Usually, the soundbar has about two to four speakers though the speakers may be more in some cases. They also come in various configurations such as 5.1, 3.1, 3.0, 2.1, 2.0. 
 Many of the soundbars come with their mounting kits that make it easier to connect to your TV. The advantage is that wherever your TV is, be it mounted to the wall or kept on a cabinet, table, or shelve, a provision is available for that. It can be mounted below or above your TV or placed at particular angles in your room.
No, a soundbar needs not be the same brand as the TV. However, whether or not soundbars should be the same brand as the TV depends on their compatibility. Simply, this means that so long as they can connect, it's all settled. Notwithstanding, matching soundbars and TV of the same brand provides you with the following benefits.
Sound matching features.
Compatibility in the design.
Syncing a single remote.
Most brands insist that soundbars should be used with the same TV brand. However, it might just be a strategy for increasing their sales. Worthy of note is that the most qualitative and best of soundbars producers do not produce TV, neither are they in affiliation with TV brands. It's on you to explore other options. 
Benefits of Using Soundbars
Soundbars bring to you compact packages such as:
Multiple speakers.
A breathtaking upgrade of the original TV sound.
High compatibility propensity.
Tidy wiring connecting the soundbar with the TV.
 Furthermore, the name soundbar does not represent all that it is in terms of size, forms, and types. The soundbar comes in different shapes, sizes, and types. Also, they defer in price and in the outstanding features they offer. Some of these features are
Faux.
Analog and digital audio input.
HDMI inputs.
Subwoofer.
Bluetooth support.
USB ports 
Although you might find it a little confusing when deciding on which to buy, you will find it easier to pick up the best for your home after reading this.
Which Connection Is Best for Soundbar?
There are various ways through which you can connect your soundbar to your TV they include: 
Connecting through Bluetooth.
USB port.
HDMI cable
Of all these ways, the best way is to connect your soundbar to your TV via HDMI cable. Because HDMI cables provide you with a better and more premium digital audio quality. With this connection, you are sure to have the best sound resolution, which ordinarily can't be achieved with other connections. Not to worry, if you can't get your soundbar and TV connected through HDMI, you can sure try out the other available connection options like optical for yet an amazing outcome.
With a single cable, HDMI passes both video and audio signals.  Even though some soundbars like Vizio or Sonos playbar do not come with HDMI inputs, they come with other connection options that you could manipulate to meet your need. Summarily, use HDMI whenever you can. The fact that the cost for purchasing the HDMI cable is pocket friendly and it's a single cable makes it affordable and hassle-free to set up.
How to Connect a Soundbar to Your TV?
For a breathtaking sound experience, be sure to connect your soundbar to your TV properly. Although some steps may differ, the manual will guide you. However, here are some basics that you need to know and do.
Select your connection method to any of the following
HDMI and optical digital audio cable.
HDMI ARC.
Analog audio cable
Optical digital audio cable
Change the settings of your audio output and turn on your TV and soundbar then switch your TV's audio output to the audio system.
Does Soundbar Need a Subwoofer?
A soundbar does not necessarily need a subwoofer to produce good and quality sound. Amazingly, a soundbar has in it numerous speakers that enable it to sound exceptional on its own. Nonetheless, a subwoofer also enhances audio quality by producing low frequencies that many soundbars on their own cannot. 
Also, a soundbar can function maximally without a subwoofer. This is because a number of the soundbars have an inbuilt subwoofer, some have external subwoofers while those without any subwoofers have multiple speakers to compensate for that. The choice to add a subwoofer to a soundbar remains a matter of personal preference and priority, which is a reflection of individual home entertainment needs and preferences.
Nonetheless, this does not in any way downplay the importance or relevance of a subwoofer. With a subwoofer, you get to experience a more detailed, clearer, and noise filtered sound.  A subwoofer is a speaker also referred to as a loudspeaker, which does the work of balancing low-pitched audio frequencies. Contrary to the large sized subwoofers that used to be available, subwoofers have been recently upgraded into many quality and portable sizes.
Furthermore, the range of the quality and sizes of the upgraded subwoofers makes it easier to be mounted or kept on an entertainment stand.  Also, where you place or mount your subwoofers depend on whether or not it is wired or wireless. However, this may be, endeavor to place the wired subwoofer not so far from your soundbar and the wireless where you can get the best signal. Well, you can decide to mount your subwoofer if it is compatible with your soundbar.
How to Connect a Subwoofer to a TV?
There are three ways to connect your subwoofer to your TV.
The first and possibly the most simple and less stressul method is using a direct connection. By this, you connect the HDMI cable to the output audio port of your TV, and to the other end, you connect the cable to the subwoofer. 
The second way is by using a converter. This method is employed when the two devices have a different port type. The converter creates a unifying signal. This is done by connecting the digital coax output to the TV and the input to the subwoofer.
Finally, connect your HDMI cable. One end to the coax output on the TV, with the other to the coax input on the subwoofer.
Lastly, you connect your subwoofer to your TV using an A/V receiver.
Do Soundbar and Subwoofer Need to Be the Same Brand?
Recommendations are that you pair your subwoofer to the same brand as your soundbar.  This is because most soundbars do not connect with a standalone subwoofer. As a result of this, it's safer to purchase a soundbar that has a built-in subwoofer or rather, buy a soundbar and a subwoofer of the same brand. 
However, you could take a try to connect your subwoofer to a different brand of soundbar if they both natively share the capability of connecting. The point is that connecting a subwoofer to a soundbar is not that an easy task because it is difficult finding a good signal between two devices of a different brand. Nonetheless, several subwoofers can connect with other soundbars if they are of the same brand line.
 Often, an option of upgrading is given by the manufacturers, which depends on whether you use the recommended products or not. For instance, a Boss soundbar is compatible with Bose Bass Module 500 Subwoofer or the Boss Bass Module 700 Subwoofer.
How to Choose the Right Soundbar for Your Home? 
Choose soundbars that are active and have an inbuilt amplifier.
Ensure that the connectivity is outstanding so that you can enjoy the best connectivity. Check that it has a variety of connectivity options.
Decide on the size of the soundbar. So you don't get your room filled up with a soundbar or get one that is bigger than your TV. However, this is ultimately determinant of the position where your TV is and your available space.
Purchase your soundbar from an authorized dealer so that you enjoy the producer's warranty and guarantee packages.
  Consider how the soundbar is controlled. This implies that you should check to know if getting that particular soundbar means getting a new remote, or if it could be controlled with your TV remote.
Takeaway 
Soundbars are essentials and a must-have for a home that wants to improve the quality of sound that is ordinarily obtainable from the TV.
The quality of sounds that you enjoy becomes astonishingly amazing when you purchase a soundbar that has a built-in amplifier or when you purchase a subwoofer that is compatible with your soundbar.
Also, the question on how to get an amazing soundbar and subwoofer has gotten the manufacturers working hard to manufacture and improve the quality of what you should enjoy when you have any of these.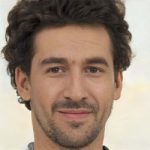 Sam has been a Smart Things expert for years and the author of DIY SmartThings. Recently he's really more into Nest smart devices and has a lot of experience with all sorts of projects from converting a regular Home to completely a smart home with the background degree in Electronics.