When it comes to selecting the ideal home theater system, several alternatives can be chosen. Knowing which one to choose of the various sound systems to meet your home theater purposes is important. Some prefer to go for a full surround system even if it is more expensive – but it comes with the unbeatable soundbar. Owing to their simple but impressive designs and incorporating ever-changing technologies, the demand for soundbars has increased dramatically.  
But even at that, soundbars also come with several specifications so you need to fully comprehend the details before you can select the one that will be best for you. That said, the next section is going to discuss precisely what a 2.0 channel soundbar is all about.
Explaining 2.0 Channel Soundbar
For those who may be wondering what soundbar channels are all about, the next lines will shed more light. The first definition has to do with the number of speakers or channels is what is called your soundbar. Then the second definition is a reference to the number of the subwoofers that come with the set. In some other cases, the number can be a reference to the number of specialized drivers (the upward-facing ones) that are in the soundbar.
Getting to Understand Soundbar Channel Numbers
Immediately you get that television that you have always fantasized about, the next thing will be to look for the appropriate sound system. This is even more important because many televisions do not come with good speakers. To improve sound quality, soundbar systems are used. However, knowing the importance of a soundbar is one thing, knowing the exact type to purchase is another thing on its own. In this section, there will be more details provided on how you can get to understand soundbars.
As far as the soundbar channels are concerned, there are several alternatives and it is even this diversity in choices that are fuelling the incredible rise in demand of the soundbar in the industry. For example, right from the 2.0 channels to the 9.2.4 channels, soundbars come with many features that make them very appealing to those interested in home theater design. Analysts believe that this is a trend that will not decrease anytime soon.
An illustration is now going to be given with a 2.0 and 5.1 soundbar systems. By the time you get to understand the differences between these two, the concept of soundbars will become clearer. A 2.0 soundbar is one that has two speakers, typically a right and left channel but with no subwoofer. If it comes with a subwoofer, then the nomenclature is going to be 2.1 instead of 2.0. Thus, it is apparent from this description that the explanation is straightforward and not complicated in any way.
As for the 5.1 soundbars, the description is also in the same pattern as the one given above. A 5.1 soundbar is one that has a total of five speakers and one subwoofer. The five stands for a total of five speakers while the 1 is a reference to the number of subwoofers. In this case, the speakers  
are labeled as the surround right, surround left, front right, front left, and front center.
As for the front channels, they are normally incorporated into the soundbar and as for the surround speakers, they are typically separate. However, it does not all end there. Some think that by having more speakers added to the system, the volume is going to increase but it is a lot more than just ordinary volume increase. There will also be an enhancement in the surround sound experience and an optimization of the entertainment space.
But that does not imply that the multi-speaker soundbar system cannot be used by everyone. It can be ideal for any home or space as long as you understand the specifications and you can match them with your needs.
In this section, more will be discussed relating to the 2.0 channel soundbar. As hinted in the section above, a 2.0 channel soundbar is one that has a minimum of two speakers (there are some cases in which it can have more than two speakers) which are classified into two channels. Each speakers will have 20 Watts and will have total of 40 watts. Wattage will be depends upon the brand of the company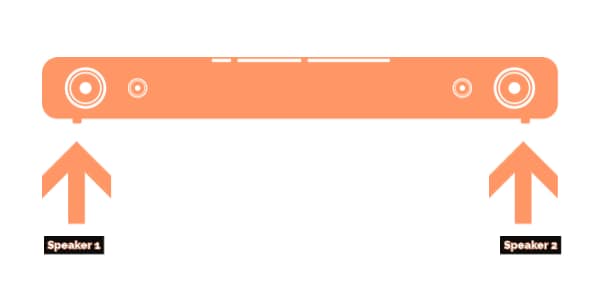 These channels are the right and left and because it is 2.0, there is no separate subwoofer. That said, it should be stressed at this point again that the additional speakers are not just for additional volume. They help in maximizing the impact of the surround sound experience.
Top 5 2.0 Channel Soundbars
This section is going to focus on the top picks as far as the 2.0 channel soundbars are concerned.
TCL Alto 5 2.0 Channel Home Theater Soundbar Ts5000
This soundbar is known for giving some of the cleanest but loud sound alongside its very simple design. It is very easy to set up, users have no difficulties setting it up. One of its strongest points is that it has been designed to give a sound with no distortion. The best part of this is that it does so at any level of volume.
With this soundbar, users can easily get to choose from any of the sound modes. These sound modes are optimized in a way that they blend with the specific kind of content that the listener is enjoying. Hence, it can be selected to follow appropriate content which can be news, music, or even your beloved movies. The main advantage of the three dedicated modes for sound (news, music, and movies) means you are going to enjoy every detail of the sound thus giving the best experience. As it comes with ports for deep bass, there is an optimized audio experience which comes via low-frequency sounds.
VIZIO SB2920-C6 29-Inch 2.0 Channel Sound Bar
This soundbar comes with its Bluetooth feature meaning you can enjoy a crisp sound wirelessly with the press of a button. It takes listening to music to another level entirely. It also comes with a very easy option of boosting the sound. The sound level is 95 decibels and it penetrates every corner of the room producing clear sound with minimal harmonic distortion. With the DTS Tru Volume TM, DTS Studio SoundTM and DTS TruSurroundTM ensure the users get to enjoy flawless sound at all times.
As for the setup, it is pretty easy. All the user needs to do is just a connection of the soundbar to the television. This is done with any of the cables that come with the set. There is a detailed user manual that comes with the product. Users can also consult with the manual when the time comes for troubleshooting.
Sony S100F 2.0 Channel Soundbar with Bass Reflex Speaker, Integrated Tweeter Plus Bluetooth (HTS100F)
For those looking for the ideal product for their home theater system, this product comes with impressive features. It is stress-free when it comes to the setting up, it has its incorporated tweeter and a two-channel speaker alongside a user-friendly Bluetooth connection.
It also comes with a bass reflex speaker which gives it that deep sound that many users have commended. It has a minimalistic design but is very powerful and is ideal for living areas or spaces that are relatively small. One of the biggest selling points of this product is the voice enhancement feature. This feature is perfect for television content or even for those who make frequent conference calls.
This product from the trusted Sony brand is easy to set with the television and this is possible because it comes with the HDMI ARC. The surround sound effect is optimized with the S-Force Pro Front Surround Feature. This is in addition to coming with several accessories. These accessories include the wall mount template, batteries used for the remote control unit, easy setup guide, cables (especially the alternating current cord and optical cable), and warranty card. All these accessories make life a lot easier for the user.
Samsung HW-MS550 2.0 Channel Wireless Bluetooth Premium Sound + Soundbar
This comes with its subwoofer and this allows it to fill the entire room with pure and home theater-quality sound. Since it comes with its inbuilt subwoofer, there is no need for an additional subwoofer. It blends perfectly with your television and its sophisticated distortion canceling technology means distortion is minimized.
JBL Professional PSB-1 Commercial Grade, 2-Channel Pro SoundBar
This soundbar comes with front-facing speakers that allow for maximal audio clarity even when relayed over television speakers. User experience is also optimized as the product can imbibe the IR pulse of the volume controls.
Maintenance is very easy as there is no cloth on the speaker grill. Set up is made very stress-free as it comes with accessories like cable adapters, remote control unit, audio cables, and mounting hardware. The universal power supply feature means installation will be without any hitch. Each unit has its lockout plate that stops tampering thus adding to its durability. As it is a commercial-grade and active soundbar, it is ideal for staterooms or places like hotel guestrooms.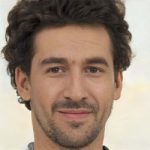 Sam has been a Smart Things expert for years and the author of DIY SmartThings. Recently he's really more into Nest smart devices and has a lot of experience with all sorts of projects from converting a regular Home to completely a smart home with the background degree in Electronics.