Watts
Ion block rocker watts is 50 Watts and it comes with a built-in battery designed to last for about 50 hours when fully charged. The battery has a charge indicator, and when the volume level is low or moderate, it can provide 50 hours of fun. However, if the volume level is at its highest, the device may last for only 35 hours. The battery life of Block Rocker Plus depends on the device's age, temperature, and volume level. Additionally, the speaker uses a 12V, 4AH lead-acid internal battery. The advantage of this battery is that you can replace it yourself when you need to. 
Ion block rocker plus has 100 watts which is a new release, if you are considering to buy ion block rocker, go for the plus instead of Ion block rocker.
Is It Worth the Money?
Price: $151.99
The ION Audio Block Speaker is one of the most portable speakers out there. It comes with a microphone and cable. The speaker's rich and vibrant sound is what you need to add spice to your small gatherings and parties. Bluetooth powers its battery. It comes with AM/FM radio and USB charging for tablets and smartphones. The design and features of the ION Audio Block Rocker Plus make it worth the price. 
User Experience From Amazon.Com:
This Block Rocker is merely fantastic. I used the first ION speaker I bought for about ten years, and I thoroughly enjoyed it. When I decided to upgrade, I knew I had to get another ION speaker. I reached out to the ION's customer service, and they were of great help. They recommended the Block Rocker Plus, and when I got it, I was super impressed. Not only did it come almost fully charged, but the BlueTooth also connected quickly to my iPhone. I used it for a few hours in the house, and it is everything I expected it to be. The sound is clear, and the radio works perfectly fine without an antenna indoors. 
Another User Experience From Amazon. Com: This Block Rocker will go anywhere. We used it for the first time at my daughter's wedding rehearsal dinner. The microphone was super helpful, and we played music the whole night. I recommend this speaker for all kinds of occasions. I sure will be doing karaoke more often now that I have this. 
Is this a Smart Speaker?
The Block Rocker Plus is not a smart speaker. It is a Wireless PA Speaker with Bluetooth technology and an integrated amplifier. It does not have a virtual assistant feature that makes voice control possible. 
How Many Ways Can You Connect to the Speaker? 
You can connect to this portable unit with Bluetooth. It comes with an easy-pair wireless Bluetooth capability. Just pair your phone, iPad, or any other Bluetooth music-playing device with the speaker, and you are ready to get your party started. If you do not have a Bluetooth, the speaker has a 1/8-inch aux input that's great for CD players, cassette players, and other non-BlueTooth devices. 
Features
Audio Cable Input
1/8″ (3.5 mm) Stereo Aux
Bluetooth
Yes
Battery
Yes
Speakerphone/ Mic 
Yes
Waterproof
Yes
USB Port 
Yes
AM/FM Radio
Yes
Speaker Amplification
Yes
Waterproof?
The water resistance on this unit is 
 IPX5 level water-resistant. What this means is that no damage will occur if it gets a little wet. Devices that are rated 
IPX5 can withstand small splashes of water, light rain, and even water jets. However, there's no guarantee that your speaker will work as it should when it gets wet or soaked in water. Avoid leaving the device out in the rain or keeping it in water. Extended periods of wetness can prevent the speaker from functioning as it should and could even cause permanent damage to tit. 
Build Quality?
The ION Audio Block Speaker is a durable and ultra-portable speaker with a 14.57″ x 9.84″ x 17.36″ (WDH) dimension. The 20.7 pounds wireless speaker features a large 100W dynamic power amplifier and Bluetooth technology. The amp comes with an 8-inch woofer that provides users with a vibrant sound. It also has a bass boost, which makes sound clear and loud. The Block Rocker Plus has an AM/FM radio with 20 presets that tune to local radio stations. The easy-pair Bluetooth connectivity that this unit offers enables you to stream music wirelessly from your phone, iPad, and other devices with Bluetooth. The 1/8-inch aux input that comes with the speaker is for non-BlueTooth devices. It has Bluetooth track controls with Play/Pause, Next/ Previous Buttons.
Thanks to the telescoping handle, wheels and handles on both sides of the speaker, users can quickly move it around. It is water-resistant and has impressive battery life. It has a USB 2.0 port that can charge your iPhone, iPad, and other USB devices. It also comes with a microphone and cable for public speaking, making announcements, and karaoke. 
Alternatives to the ION Audio Block Rocker
JBL Xtreme Portable Wireless Bluetooth Speaker
Price: $189.99
Features of the JBL Xtreme: The device is a portable Bluetooth speaker covered in a splash-proof fabric. It is pretty and straightforward to move around. There are two metal hooks on both sides of the speaker, and a strap can be attached to it to allow you to carry it on your shoulder. It features a built-in rechargeable battery that can last for about 15 hours. It has noise and echoes canceling speakerphone as well as a volume adjustment button. It is capable of connecting to 3 different devices and has a play/pause button. It uses around 40 Watts
Pros
Heart-pounding bass
Splashproof fabric
Built-in rechargeable battery
Supports dual USB ports and micro USB
User Experience from Amazon.com:
This speaker rocks. It is loud and has excellent sound quality.
Cons
Sound can be a bit harsh at high volume.
User Experience from Reddit.com:
The battery started giving issues a few months after I bought it. It wasn't charging fully anymore, and after some time, it couldn't hold its charge. 
FUGOO Style XL Bluetooth Speaker
Price: $169.99
The FUGOO Style XL Features: 
This Wireless Bluetooth speaker is portable and rugged. One of the best waterproof speakers out there, this device is durable and has shock-proof components. It can perform in both indoor and outdoor events. It has an impressive battery life, lasting up to 35 hours when its charge is full. It comes with a built-in power bank to charge your phone or any Bluetooth device connected to the speaker. There are six control buttons on the speaker that allows for calls, music, and Siri. it uses around 20 Watts
Pros
Durable waterproof design
Great battery life
360-degree sound quality
USB charging port
User Experience from Amazon. Com:
ION Audio Block Rocker Plus is an excellent speaker. It is exceptional in almost all categories, and its 360 degrees sound puts it ahead of similar products from rival brands. 
Cons
It is a bit large.
User Experience from Reddit.com:
The music sounded great, but there was always this annoying buzz anytime I listened to a person speaking over the speaker. I expected more from it. 
Ultimate Ears MEGABOOM Panther
Price: $93.97
MEGABOOM Panther Features: The MEGABOOM Panther is a powerful Bluetooth speaker produced by Ultimate Ears. You get your money's worth and is water-resistant. It offers a rich 360-degree sound and allows users to connect more than 50 UE speakers via Bluetooth at the same time. With a single charge, you can enjoy up to 20-hours of uninterrupted playback. The speaker provides good bass and gives access to Amazon Alexa. It uses 40 Watts
Pros
Excellent battery life
Portable design
Waterproof design
Supports ultra-fast Micro USB socket
User Experience from Amazon.com:
The speaker is one of the best purchases I have made in recent times. The sound quality is excellent, and the charge lasts for a pretty long time. The waterproof design makes it even more durable. 
Cons
Edgy tremble Sound
User Experience from Reddit.com:
The micro USB charge port is unreliable. I had to ask for a replacement twice. 
Creative Nova Smart Speaker With Bluetooth
Price: $73.91
Features of the Creative Nova Smart Speaker: This BlueTooth speaker is sure worth its price considering the high-end configurations that it offers. It features a splash-proof design and a 5-driver Wi-Fi multi-room speaker. It supports Alexa, allowing you to access music through voice control. It can be a great addition to any smart home. The speaker also features a 16.8 million color ambient lamp, built-in woofers, and two passive radiators. It offers 7-hours of playtime when charged and uses 12 watts. 
Pros
Light and sound spa
Water and dust resistant
Supports Amazon Alexa
User Experience from Amazon.com:
It has a lot of excellent features. From the Bluetooth connectivity to the light function and the built-in sound machine, this is undoubtedly a good buy. 
Cons 
Miserable battery life compared to similar speakers from rival brands. 
User Experience from Reddit.com
I wasn't happy that the speaker does not come with Alexa's support for Android devices. 
B&O Beoplay P2 Portable Bluetooth Speaker
Price: $169.99
 Features of the B&O Beoplay P2:
You can't expect less from a device manufactured by Bang & Olufsen. The 
Beoplay P2 is a durable and stylish BlueTooth speaker that offers rich sound quality. It comes with a water and dust-resistant anodized aluminum material. The speaker, which weighs only 275 grams, is very portable. It has a built-in BlueTooth microphone and provides 10-hours of battery backup. It is also available in 3 colors, meaning that you can choose whatever color that suits your taste. It uses 42 watts
Pros
Very Portable
Great sound quality
User-friendly app
User Experience from Amazon.com:
It's incredible how a speaker this size can offer such a balanced sound. It's everything I expected and maybe more.
Cons
Designed without high and mids
User Experience from Reddit.com:
I wasn't impressed with the product's performance, considering the hype the brand gets. For me, there's nothing extraordinary about it.
Conclusion: This speaker has very good reviews in the market when compared with other speakers and its a good buy if you are planning to keep the speaker for long term. Its good to have smart speaker in home than a normal speaker. Its depend on the user but we personally prefer smart speaker over normal speakers.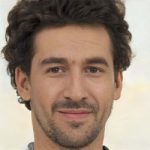 Sam has been a Smart Things expert for years and the author of DIY SmartThings. Recently he's really more into Nest smart devices and has a lot of experience with all sorts of projects from converting a regular Home to completely a smart home with the background degree in Electronics.