Is It Worth the Money?
Price: $149.99
A User Experience from Shopee.com Says: I did a sided by side comparison with other speakers, and the Marshall Emberton speaker came out tops. It comes with an impressive sound, thunderous bass, and an outstanding treble for its size and price. It produces an excellent sound output. I will recommend it to users who are very particular about sound. The Marshall Emberton speaker will never let you down. The Speaker is fantastic, and Marshall carried out a great job on this portable compact Bluetooth Speaker.

Another User Experience from Shopee.com Says: I love the 360-degree sound. After connecting to my device, the music comes through very nicely. It is smooth and loud, has impressive bass and impressive vocal clarity. When compared with all other speakers I have listened to, it is presently the best Speaker. It produces a wonderfully crisp and punchy sound for such a small unit. Another exciting feature I find amazing is the battery life. It truly serves the duration of the estimated battery life. It is a must-buy for any who is looking for a small and yet powerful compact speaker.
Is This A Smart Speaker? 

No, it is not a smart speaker. It does not have an in-built virtual assistant feature capable of performing smart assistant features. It has no Siri Assistant, Amazon Alexa assistant, or Google assistant. They are not able to execute smart speaker features like checking the weather, checking scores, news, sending messages, and more. Over a wireless connection, it cannot stream music from the cloud to enjoy services from Amazon Music, Spotify, Pandora, or any other music streaming service provider. Its inability to perform all these features provided by a smart speaker who has a built-in virtual assistant eliminates it from being grouped as smart speakers.

How many ways can you connect to the Speaker? 

You can connect to Marshall Emberton speaker only through a Bluetooth connection. The USB Type-C is there to charge the Speaker.

  Features
  Stereo mini 3.5mm jack
No
  Bluetooth
Yes
  Battery
Yes. Estimated play for up to 20 hours
  Speakerphone/Mike
No
  Waterproof/Water-Resistant
Yes. IPX7 rated
  Channels
Stereo
  USB
USB Type-C for charging only
Battery Life?
The battery capacity is estimated to provide approximately 20 hours of music play. The estimated charging time is nearly up to 3 hours. With only 20 minutes of recharging, it offers over 5 hours of playtime. So with close to a full day of battery life guaranteed, your mind is put at rest when going outdoors for camping, adventures, to the beach, poolside and more. You will not be too bothered about having a power source for recharging, and long hours of a fun time is guaranteed.

Water Proof?
The Marshall Emberton speaker unit boasts an IPX7 rated device, which means that their build-up materials are fully watertight, ensuring it is fully water-resistant. Being rated as a level 7 protected device means they can withstand submersion underwater of up to 3 ft for about 30 minutes without getting spoilt. Whether at the poolside, beside the sink, under the shower, or even at the beach. Your music experience is on point without bothering about its proximity to the water.

Build Quality? 
The Marshall Emberton wireless Bluetooth speaker has an approximate dimension of 2.68″ (68 mm) x 6.30″ (160 mm) x 2.99″ (76 mm). It weighs approximately 24.6 oz (0.7 kg).  
It got a dynamic driver type, and they are having built-in double 2″ 10 W full-range passive radiators and two 10 W class D amplifiers. All these ensure quality stereo sound. The top panel contains a battery indicator and a multidirectional control button that can skip music, play/pause, on/off, and control the volume. With a Bluetooth 5.0 connectivity provided, it boasts a Bluetooth range of up to 30 ft (10 m). It got a classic look with its iconic Marshall design boasting an incredibly durable portable speaker. To enhance its portability and durability, they have fully watertight materials that can withstand submersion underwater having a depth of 3 ft for up to 30 minutes without getting damaged. They have got a rechargeable battery that guarantees up to 20 hours of music play when fully charged. Even with just 20 minutes of being recharged, you get approximately 5 hours of play.
JBL
Price: $179.95
JBL Features: The Charge 4 has dimensions of 8.66″ (22 cm) x 3.74″ (9.5 cm) x 3.66″ (9.3 cm) and a weight of 2.12 lb (0.96 kg). Built with durable fabric materials and rubber housing that enhances its portability. With a peak power output of 30 hours and its dual passive radiators, it produces loud, clear, and strong bass. It features about 7500 mAh that promises a battery life of up to 20 hours of music play. They also boast of a level 7 IPX ratings against water ingress.
Pros: 
Long hours of music play are guaranteed and can charge fast in about 5 hours.
The built-in internal power bank can recharge your devices.
The durability enhances with its fully water-resistant feature that ensures it can withstand water immersion of up to 3 ft for 30 minutes. 
Along with JBL connect+, it can pair with up to 100 compatible JBL connect+ speakers.
A user Experience from Reddit.com says: With its JBL connect+, it is a pretty good speaker. I appreciate its portability and long battery life.
Cons:
It produces a mono sound, and this could be unappealing to many. 
No user EQ settings are made available.A User Experience from Amazon Says: Regardless of all the positives, the absence of stereo sounds reduces this Speaker's value. 
Alternatives for Marshall Emberton Bluetooth Speaker and JBL
Contained below are three alternatives to the Marshall Emberton Bluetooth speaker. Here they are:
1. Anker Sound Core 2 Bluetooth Speaker
Price: $39.99
Anker Sound Core 2 Bluetooth Speaker Features: This portable Bluetooth Speaker has got dimensions of 6.6″ x 1.9″ x 2.2″ and a weight of 12.6 oz (414 g). Its neodymium drivers, advanced digital signal processors, bass up technology and a patented spiral bass port yields a 12W stereo sound with thunderous bass. 
This Speaker is an IPX7 rated device and protects against rain, dust, snow, and spills. A built-in rechargeable Li-ion battery of 5,200 mAH provides up to 24 hours of non-stop music play.
Pros:
Two of these speakers can pair with a single, compatible device for louder music play.
With its Bluetooth 5.0 technology, it covers a range of up to 66ft away
The built-in microphone enables hands-free calls.
The battery capacity ensures long hours of music play, which keeps the mind rest when outdoors. 
The portability enhances its ability to withstand the weather. Marshall Emberton has protection against rain, dust, snow, and spills.
They boast of a level 7 IPX rated device against water ingress. So it can be submerged under water of about 3ft for up to 30 minutes without getting damaged. 
User Experience from Reddit.com: This is the best sound equipment I have ever heard. It provides fresh bass and captures drum parts I have never noticed in the songs I played.
Cons:
It aggressively turns off when no audio is being played and does not automatically come on when sound resumes saving battery life.
User Experience from Amazon.com says: I am very disappointed with the sound quality. It is deafening and provides a horrible sound. I feel maybe I received a defective unit.

2. UE Boom 3
Price: $149.99
Boom 3 Features: This portable 360-degree sound Bluetooth speaker has a diameter of 2.8″ (73 mm), Height of 7.2″ (184 mm), and a weight of 1.34 lb (608 g). They have got dual 2″ drivers and two 2″ x 4″ Passive Radiators. A single button that can play, pause and skip tracks is positioned right on the Speaker. As an IP67 rated device, they are water, dust, and drop-proof. Its design is beautiful with light shifting fabrics and a rechargeable lithium battery having a capacity that is estimated to provide up to 15 hours of music play on a single charge.
Pros:
The Boom 3 is an ultra-durable portable speaker that's fully water-resistant, dustproof, and drop-proof. 
Also, its make-up materials ensure it floats too. So it can be used right inside the pool.
It has extended hours of music play with its 15 hours of estimated battery life.
For multi-room loud music play, you can pair with over 150 compatible speakers. It can pair with up to 8 Bluetooth enabled source devices. 
A wireless rechargeable power dock enhances its portability outdoors.
A user from Reddit.com says: The Boom 3 is incredible. I am enjoying it because the sound is excellent. The accompanying app enhances it with lots of features.

Cons:
They have got no AUX port provided.
User experience from Amazon.com says: I am very disappointed with the audio quality because it is slightly muffled, lacks highs, and is somewhat distorted. 
Read our recommended products page, we have listed the best speakers after testing 100s of speakers.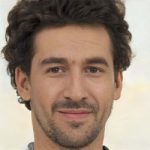 Sam has been a Smart Things expert for years and the author of DIY SmartThings. Recently he's really more into Nest smart devices and has a lot of experience with all sorts of projects from converting a regular Home to completely a smart home with the background degree in Electronics.