Is it Worth the Money?
Price: $179.99
For the PL7 XBOOM Go, Portable speaker, LG partnered with Meridian to create a high-quality audio playback, wireless speaker which delivers sound through 2.3″ woofers and two passive radiators. The dual passive radiators use air pressure to generate more bass in a limited space. So you can get bigger bass without needing more power or additional speakers. The PL7 also comes with a 1-year warranty for parts and labor. If you are a fan of bigger sound -particularly bass- in a slim, portable package, this might be a good buy and worth the money. 
This speaker was released by LG this year, 2020. Possibly because of this and the pandemic, there are no reviews for the PL7 on either Amazon.com or Reddit.com. 
However, here are some reviews on Youtube.com.
PROS
User: I like the design and the midnight blue color of the speaker with much more significant and rounder passive radiators on the sides; I think it'sits pretty neat.

User: The PL7 has a USB A Port, and that is so cool! It means that I can use it as a portable charging device for my phone. The sound boost button does bring up the volume of the sound, particularly the bass.

User: I think that the placement and angle of the passive radiators help boost sound.

CONS
User: I'm worried that the fact that the passive radiators protrude from the speaker might affect its durability. Although the speaker has pretty decent sound, I don't think that the sound quality is perfect as the bass can be a bit exaggerated, which affects the other sounds, particularly at higher volumes. The variety of their codecs is tasty, but it could be better if it had app decks and aptX HD as opposed to just AAC and SVC.
Is This A Smart Speaker?
Yes, it is a smart speaker. It supports voice control for Google Assistant and Siri. To access this feature, you connect the speaker to your phone's voice assistant by pressing and holding the marked play/pause button for about 2 seconds.
It is possible to control the speaker via Bluetooth from the LG XBOOM App. With the XBOOm App, you can change the sound mode and the effect of the lights, pair with other speakers, and even upgrade the PL7'sPL7's firmware via the XBOOM App whenever upgrades are available.
How many ways can you connect to the speaker?
The PL7 broadly has two ways of connecting, namely via Bluetooth connectivity (AAC and SBC) for Bluetooth enabled mobile devices and via an AUX port for wired audio devices.
The speaker is multi Bluetooth enabled and allows you to pair two devices at the same time via the XBOOM App. It is possible to connect the speaker through Bluetooth to compatible LG TVs and as many as 100 other speakers. However, the speakers have to be the same model as the PL7, and the LG TVs have to be the OLED, NanoCell and UHD 2020 models.

 LG XBOOM Go PL7 Features
| Features | Answer |
| --- | --- |
| Audio Cable Input | 1 x 1/8" / 3.5 mm Aux Jack (not included) |
| Bluetooth | AAC and SBC |
| Battery | 1 Lithium-ion battery, up to 24-hour life span, 7.4V, 3900mAh capacity |
| Speaker Phone/Mic | Yes |
| Waterproof/Water-Resistant | IPX5 |
| Google Assistant | Yes |
| Alexa | No |
| Siri | Yes |
| Wattage | 30 Watts |
Battery Life?
The estimated battery life is up to 24 hours of playtime if you are playing at 50% volume or lower, and have the lights and the sound boost off. Performing at max capacity with the boosts can lower the speaker's battery life to as low as four and a half hours. The speaker uses the USB-C charging cable and requires 5 hours of charging time to charge fully. 

Water Proof?
The PL7 is not waterproof. However, it has an IPX5 rating so that it can withstand droplets and splashes, and you wouldn't have to worry if you leave the speaker say, at the poolside.

Build Quality
The PL7 speaker has a dimensional tag of 9.7″ x 3.9″ x 3.9″ in size, and 3.2 lbs in weight and is pill-shaped.
Built-in, are two passive radiators and two 2.3″ woofer units. The passive radiators are set at the sides and angled out. They are also designed to move in and out and vibrate, and this can help to throw sound better. However, the protrusion could potentially affect the durability and distort the sound if the speaker is near another object(s). The Meridian Audio Technology provides the sound boost for even louder music (particularly on the bass) with as advertised, little distortion on higher volume levels.
The six necessary control buttons for the speaker are on the top of the speaker and clearly labeled. Apart from the sound boost button, they are pretty standard. However, there are some more buttons behind the weather sill at the speaker's side. These are the multi-link button, dual-link button, the lights button, and pin-hole where you can stick in a pin to reset the PL7. Next to these are the AUX port, a 3.5mm optical line-in, and a USB port. The PL7 also has LED light rings around the passive radiators, which change color with the sound of the song and can be customized via the XBOOM App, giving it a distinctive look.
Being sleek and cylindrical and without any handholds carrying it around might result in slips.
Alternatives for the PL7 XBOOM GO
Considered below are three options for the PL7.

1. JBL CHARGE 4 Waterproof Bluetooth Speakers
Price: $179.95 on Amazon.com.
Features: It has 20 kHz sound clarity, with built-in dual passive radiators and Li-ion 7500mAH battery with up to 20 hours of playtime, IPX7 rating, and 3.5mm stereo. It is 3.5 x 8.5 x 3.4 inches in size and weighs 2.9 pounds. It has Bluetooth 4.2 and allows you to connect up to 2 smartphones or tablets to the speaker or more than 100 JBL Connect+ enabled speakers together for a more excellent sound experience. It has a durable fabric material and rugged rubber housing.
Pros
Compact and portable
Waterproof
It has a USB charging port
Good sound quality

User Experience From Amazon.com: I love this speaker; it has a full loud and clear sound with no distortion. Also, I notice that the bass sounds well when placed against a corner.

Cons
No handsfree feature
Not a smart speaker
aux cable not included

User Experience From Amazon.com: I can't skip to the next song on the speaker or control the sound from the speaker. I have to control it from the connected device.  
2. OontZ Angle 3 Ultra (3rd Gen) Speaker
Price: $34.99 on Amazon.com.
Features: It has a 5.0 Bluetooth Speaker, 14 Watts, Hi-Quality Sound & Bass, 100 Ft Wireless Range, Play Two Speakers Together, IPX7, and comes in color black. This speaker boasts of high-quality crystal clear stereo sound from precision dual drivers, a unique triangular design that enhances the sound quality of the music and vocals, and up to 20-hour play on a single charge. The dimensions are 6.4 x 2.8 x 2.8 inches.

Pros
Waterproof
It has an incredible wireless range
The speakers can pair with each other
Fair price

User Experience From Amazon.com:
The speaker's sound is perfect. The Bluetooth range is much improved, and I can get very far from it without the connection cutting. Although I haven't depleted the battery life yet, I've used it for a continuous period of 10 hours at the max volume level.

Con
It puts out a slight hiss or static sound noticeable when it is on but isn't playing a song
It might have an issue playing at higher levels

User Experience From Reddit.com:
It is not a terrible speaker for the price, but there are better options at that price point. I found that it warbled at higher volumes.

3. MONSTER SUPERSTAR BLASTER BOOMBOX
Price: $184.99 on Amazon.com.
Features: It is a Bluetooth audio speaker with V-Sound bi-directional drivers for direct and reflected sound. It has an integrated subwoofer and indoor and outdoor EQ modes and up to 12 hours of playtime. The BOOMBOX includes a 3.5mm stereo analog input and a 3.5mm microphone level input. Its dimensions are 20.6 x 11 x 10.2 inches, and it weighs 16.57 pounds.

Pros
Loud, clean sound
Fairly sturdy design
Battery Indicator
Integrated Handle
USB charging port

User Experience From Amazon.com:
The speaker is very loud for its size, really impressive indoors. I like that the sound is clean. Unlike some other products, it doesn't sound distorted at high volumes.

Cons
Not waterproof
No handsfree calling
No speaker pairing
Might not work well with iPhones
Pricey

User Experience From Amazon.com:
It is not a good idea to use this speaker with iPhones as, in my experience, it works better and produces better quality with android phones.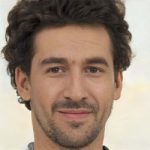 Sam has been a Smart Things expert for years and the author of DIY SmartThings. Recently he's really more into Nest smart devices and has a lot of experience with all sorts of projects from converting a regular Home to completely a smart home with the background degree in Electronics.