For anyone familiar with electronic gadgets, you must have heard of all kinds of warnings relating to how you use the devices. One of the most common warnings is that you should not use your electronic devices when you are charging them. But does this apply to your Bluetooth speaker too? Well, the good news is that you can use your Bluetooth speaker even when you are charging it. 
What is Bluetooth?
Before proceeding with other sections, it will be good to do a quick discussion on Bluetooth itself. Bluetooth is a kind of wireless technology standard that is utilized for the exchange of data between mobile devices like smartphones and fixed devices. This exchange of data is typically over short distances and it is achieved with the use of ultra-high frequency (UHF) radio waves with a short wavelength. 
 It will interest you to know that Bluetooth as we know it is under the management of the Bluetooth Special Interest Group (SIG). This group is responsible for a series of tasks such as setting the standards and developing the specific guidelines. 
Is it okay to use the speaker while charging?
As hinted earlier, the answer is yes. However, it will be good to shed more light on this question. This is a question in the first place because there are reports of devices having issues or even even electrocuting those who use them while charging. Well, that does not apply to your Bluetooth speaker and you can use it very well even when you are charging it. 
 Now that you know that you can utilize your Bluetooth speaker when you are charging it, there are some other useful details for you to have in mind. For instance, not all the models out there have the feature in place for you to use. You need to carefully read about all the features of your Bluetooth speaker to be certain that it is equipped with this feature. 
 But that is not even all. You can also get to operate your Bluetooth speaker by making use of the battery rather than the USB AC adaptor. To get this done, you just need to do a plugging of the USB AC adaptor to an alternating current outlet. 
However, if you are going to make use of this method, you need to have certain things in mind. The first is that you should only make use of micro USB cables or USB AC adaptors that have been provided by the brand that made your Bluetooth speaker. This way, you can be sure of using the correct accessory with the standard and compatible rating.
 Using strange charging cables or other unapproved accessories will only end up damaging your device. Hence, you need to use the correct kind of accessories. Once you plug it in for charging, you are going to see the charge indicator light coming up and it is usually in orange. 
Top 5 Bluetooth Speakers in 2020
Now that you know that you have no problems with using your Bluetooth speaker even when you are charging it, the next thing will be to talk about the very best Bluetooth speakers in the market. The following sections will focus on the most outstanding of these and why they deserve to be on the list. 
1. UE Boom 3
When it comes to superior sound quality, the UE Boom 3 is one of the very best in its category. The battery is really good and it can work for 15 hours on a full charge. For those who may be wondering how they can charge it, it comes with a full USB charging feature.
 Therefore, you can use it and charge it at the same time. In other words, you can keep the UE Boom 3 Bluetooth speaker running indefinitely. This speaker is also beloved by many users for its durable design and outstanding audio performance. That you can also keep charging it even while it is in use is another major plus. No one likes to have their fun interrupted because of power. With the UE Boom 3, you can be sure of unlimited enjoyment. 
2. Sonos Move
Often called one of the very best Bluetooth speakers on the planet, this is a device that brings life to your parties. It weighs just three kilograms and the battery it comes with can last for as long as 10 hours. But once again, you should remember that you can even extend the lifetime of the battery by charging it even when you are using it for your party. 
  The Sonos Move Bluetooth speaker comes with the USB charging feature. It has a USB-C and even comes with its charging dock. So, you never have to worry about running out of power at any time during your party. 
3.  Bose SoundLink Revolve
This Bluetooth speaker weighs just one and a half pounds and the battery can run for up to 12 hours upon a full charge. Its Bluetooth has a wireless range of up to 30 feet and it comes with the USB charging feature. 
 However, the USB charging characteristic is not the only feature that this comes with. Apart from its truly attractive and captivating design, it is ideal for indoor use and users can be sure of real 360-degree surround sound. 
 Hence, it is perfect for all kinds of parties and you can even move it around without any loss in the quality of the sound. It has been ideally designed for the user's maximum pleasure. That said, it is not ideal for use on beaches or for poolside parties. This is because being dustproof or waterproof are not the biggest strengths of the Bose SoundLink Revolve Bluetooth speaker. 
4. Bang and Olufsen Beosound A1 (Second Generation)
This Bluetooth speaker weighs 1.2 pounds and its battery is one of the most rugged in the niche. The battery can function for as long as 18 hours and as for the Bluetooth feature, it has a wireless range of 30m (that comes to 100 feet). 
 The sound quality has been described as crisp and soothing. It is also somewhat unique and this in particular because it is a Bluetooth speaker that also has Alexa features. This expands its capacity and functionality. Apart from its lightweight and portable design, it is also waterproof. As for the charging, users have nothing to worry about and this is because the product comes with a USB-C feature. 
Recollect that the battery can last for as much as 18 hours on a single full charge. With the USB-C feature that allows for charging even when the Bluetooth speaker is being used, it translates to the fact that you can use it for as long as you want. Since there is no problem with charging your Bluetooth speaker, this is one device you are going to have a good time with. It is also a brand known for ensuring users have easy access to the necessary accessories.   
5. Bose Home Portable Speaker
Even though this speaker is considered a lot more simple in overall design when compared with other similar Bluetooth speakers in the same niche, it is incredibly functional. Weighing just a little over two pounds, it comes with a battery that can run for 12 hours on a single full charge. This speaker has the 4.2 Bluetooth version so there is a lot that you can achieve with it. 
The sound quality is impressive and is reasonably priced. It is often seen as a good alternative for the Sonos Move. As for the power, you have no issues with the Bluetooth speaker running out of power. This is because the Bose home portable speaker comes with the USB charging feature. 
Those who have used this speaker vouch for its cost-effectiveness and rugged nature. It is that special speaker that can serve perfectly as your companion for practically any event. One thing that you will love with any Bluetooth speaker that you are using is reliability and excellence. More than any other thing, the Bose home portable speaker offers these to all the users. Even though the sound quality is not exactly on the same level as the Sonos Move, it is overall a solid product. 
Conclusion
All the top five Bluetooth speakers that have been outlined in this piece all come with charging capabilities. What this implies is that for each of these Bluetooth speakers, you can easily charge them even when you are making use of them. Unlike what some others think, as long as your Bluetooth speaker comes with the charging capability, then you can charge it even when you are making use of it at a party or any of your events. 
All said, what you need to know is that even if you are making use of a Bluetooth speaker that can be charged during use, you need to do it rightly. In other words, you have to use the correct USB charger from the same brand and for the precise model you are using.
Read our recommended products page, we have listed the best speakers after testing 100s of speakers.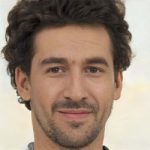 Sam has been a Smart Things expert for years and the author of DIY SmartThings. Recently he's really more into Nest smart devices and has a lot of experience with all sorts of projects from converting a regular Home to completely a smart home with the background degree in Electronics.