Is it Worth the Money?
Price: $39.99
The BRV-Mini is a small portable speaker that comes in four colors (black, grey, blue, and red), has a 12-hour playtime, and comes with a two-year warranty. Despite its size, the BRV-Mini packs some serious punch. Its speakers have a substantial amount of bass and clear, defined mid-and high-range. With a 5W speaker output, the sound is awe-inspiring for a portable speaker of its size. So it is definitely worth the money. 
User Experience From Reddit.com: If you need a portable speaker that can keep up with you on all your adventures, the Braven BRV- Mini is the right choice as it hides big sound in a robust but small package.
User Experience From Amazon.com: I am really in love with the sound and quality of this speaker. It quickly fills the room with music, and it has long battery life. It also connects easily to Bluetooth. It is definitely worth the price.
Another User Experience From Amazon.com: I have two of the speakers, and I like the way they sound when I have one in a room and the other in another room. I really like the sound, and how you can have multiple and pair them together.
Is This A Smart Speaker?
No. It's a Bluetooth speaker. It performs well enough to control virtual assistants like Siri. 
How many ways can you connect to the speaker?
The Braven BRV-Mini allows you to pair with any other Bluetooth enabled devices. What is especially exciting about the BRV-Mini is the fact that it will enable you to match two or three gadgets together, and to pair two of the speakers together for an immersive stereo experience. Pairing them in this manner would also be an excellent way to fill a larger room with more sound. Impressively, matching two speakers together or having three devices paired together is not a complicated one. The BRV-Mini remembers the last three devices it has paired with and will automatically connect to them when powered. The BRV-Mini use includes noise-canceling, hands-free phone calls, but like many blue-tooth speakers, which double as a viable hands-free option, this isn't its best feature. 
How to pair two brv-mini speakers together?
Choose one speaker out of two speakers and do the following:
Step 1: Press the power button for 2 to 3 Seconds until you hear the audio sound.
Step 2: Open Bluetooth setting in your mobile and look for BRV-Mini and Select.
Step 3: You have successfully paired the first speaker
Step 4: Take the second speaker and switch on it.
Step 5: On the first speaker, double press the Bluetooth button twice. This will connect the second speaker to first speaker and now both the speakers are paired.
Step 6: Play some music in your mobile, you should hear the sound in both the speakers.
 Features
| | |
| --- | --- |
| Audio Cable Input | No |
| Bluetooth | 5 |
| Battery | 1 Lithium-ion battery(included) with 12 hours lifespan |
| Speaker Phone/Mic | 5 W Output |
| Waterproof/Water-Resistant | IPX7 |
| Lanyard | Yes |
| Google Assistant | No |
| Alexa | No |
| Siri | No |
| Wattage | 9 Watts |
Battery Life?
The estimated battery life is 12 hours of playtime, and it certainly does that if you are playing at low to medium volume levels out of a single speaker. However, battery life reduces when playing at the higher levels of volume or when pairing two of the speakers together. Despite this, though, the BRV-Mini has an above-average battery life in any case and is perfect for those who enjoy playing music during prolonged outdoor activities. Furthermore, because it uses the much better USB-C charging cable, you can get the battery fully charged much faster.
Water Proof?
The BRV-Mini has an IPX7 rating; this means that it can survive being fully immersed in water of about one meter in depth for up to 30 minutes. Consequently, you can comfortably have this speaker with you in the shower, or take it with you to the beach, canoeing, or while engaging in any activity that involves water. The deeper the body of water, the more quickly you have to take it out. It would be a good idea to keep the I/O port fully closed and sealed before introducing it to water. Thankfully, the I/O port appears to have a very decent protective cover. Lastly, as proudly displayed on Braven's page, it floats!
Build Quality
The Braven BRV-Mini speaker comes in a small, rugged package. Its exact dimensions are 2.75" x 2.75" x 3.75 in size (that is, roughly the circumference of a soda can), and 0.5100 lb in weight, and it is cylindrical. 
The speaker has all of its functionality built into the top and is minimalistic when it comes to complexity. It has a total of four buttons which are, the volume keys up and down, the power button, and the play/pause button, all clearly labeled. The volume control keys control song selection. The I/O port is right at the base of the speaker.
The simple design makes the BRV-Mini easy to use. Because the BRV-Mini is designed primarily for outdoor or adventurous events, the packaging is hardy. It handles a fair amount of rough use.
THE BOTTOM LINE
BRV-Mini is the cutest speaker that we have ever reviewed, it looks very cute and easy to use .This Braven BRV-Mini is an excellent portable speaker for outdoorsy types, tweens, and teens who might still be a tad hard on their tech gear, and just about anyone who appreciates being able to tote a portable speaker around or unobtrusively at home. It is a fair deal for the price of $39.99.
Alternatives for the Braven BRV-Mini 
Considered below are three options for the Braven BRV-Mini speaker.
1. Sanag Waterproof Bluetooth Speakers
Price: $33.99 on Amazon.com.
Features: It has IPX7 Waterproof Wireless Speakers with 12W HD Stereo Sound, Rich Bass, Built-in Mic, and AUX/SD input for the shower, pool, outdoor, and travel. With a 12W Driver and passive radiators, this speaker delivers surprisingly loud, clear stereo sound even under showering noise. The superior music of the speaker plays a distortion-free stereo sound, even at the max volume. 
Pros
Special Rubber Material makes the whole more stable.
Connects two speakers for a 3D Stereo Sound
Compact and portable
Waterproof
User Experience From Amazon.com: You can use the speaker under the rain. The unique rubber material works well as I have several times accidentally dropped it from a high place and found that no part was damaged.
Cons
The sound is not excellent.
The controls are a bit difficult to work with
The charging LED is tiny and dim
User Experience From Amazon.com: While I'm impressed with the speaker's overall quality, it doesn't sound great. However, it is good enough for camping or hiking or places where you need a portable speaker. However, the controls are a bit hard to feel out, and I have an issue with the charging LED.
2. OontZ Angle 3 Ultra (3rd Gen) Speaker
Price: $34.99 on Amazon.com.
Features: It has a 5.0 Bluetooth Speaker, 14 Watts, Hi-Quality Sound & Bass, 100 Ft Wireless Range, Play Two Speakers Together, IPX7, and comes in color black. This speaker boasts of high-quality crystal clear stereo sound from precision dual drivers, a unique triangular design that enhances the sound quality of the music and vocals, and up to 20-hour play on a single charge. The dimensions are 6.4 x 2.8 x 2.8 inches.
Pros
It is waterproof
It has an incredible wireless range
The speakers connect, and they match well
It has superb battery life.
User Experience From Amazon.com:
The speaker's sound is excellent. The Bluetooth range is much improved, and I can get very far from it without the connection cutting. Although I haven't depleted the battery life yet, I've used it for a continuous period of 10 hours at the max volume level.
Con
It puts out a slight hiss or static sound noticeable when it is on but isn't playing a song
It might have an issue playing at higher levels
User Experience From Reddit.com:
It's not a terrible speaker for the price, but there are better options at that price point. I found that it warbled at higher volumes.
3. Tribit XSound Go Bluetooth Speaker
Price: $32.99 on Amazon.com.
Features: It is a Bluetooth Wireless Speaker with Rich Bass, IPX7 Waterproof, 12W Powerful Sound, 24-hour Playtime, Portable Speaker with Built-in Mic & 66ft Bluetooth Range in color black. This compact speaker delivers a rich, bright, room-filling sound. It has incredible full-range drivers and passive radiators, which create a delightful auditory experience. Its specifications are 6.7″ x 2.2″ x 2.3″, and it weighs 13.44 ounces.
Pros
Balanced sound
Sleek and fairly sturdy design
Waterproof
Great range and volume
User Experience From Amazon.com:
This small speaker exceeded my expectations. Despite its size, it has an impressive booming quality to its sound, which resonates from a fair distance. The design also seems fairly sturdy and able to deal with reasonable wear and use.
Cons
It sometimes lags when paired with video
Extra effort to have the best sound
Some distortion at high levels
User Experience From Amazon.com:
To have the best sound out of the speaker, I have had to download the firmware update (which is on the manufacturer's page) and install it. In trying to fix it, I was unable to use the recharging cord, which came in the pack as it wasn't a data transfer cord. I had to get another micro-USB cord to use with the speaker.
Read our recommended products page, we have listed the best speakers after testing 100s of speakers.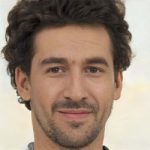 Sam has been a Smart Things expert for years and the author of DIY SmartThings. Recently he's really more into Nest smart devices and has a lot of experience with all sorts of projects from converting a regular Home to completely a smart home with the background degree in Electronics.