Is it Worth the Money?
Apple has revolutionized the concept of music with its innovative speaker that automatically optimizes the sound quality and offers access to 45 million songs from home. Apple's Homepod, with its audio technology and contactless delivery, and proven a threat to Amazon Echo that was leading the market until Homepod released. 
It's lightweight, carries a unique design, and offers a high-fidelity audio device that does more than delivering precision sound quality with its intelligent Siri home assistant that helps control home accessories and obeys commands. It is engineered for high excursion woofer, six microphone array with low-frequency calibration microphone that captures all sounds in the room without distortion, and transparent studio-level processing. 
It is easy to pair with many Apple devices and lets you connect through various applications effortlessly. Apple has focused on encryption and privacy that makes this pretty good to use and enhances users' experience. It's a small, compact, and smart device that delivers stunning sound quality and capable of sensing sound movements in the surrounding. 
Apart from all the great features Homepod carries, it has been tested in both indoor and outdoor settings, making it an ideal sound system that works in both environments. Apple HomePod is available in $299 and available in two colors, making it a music system that is worth spending.  
Is This Smart Speaker? How many ways can you connect to the speaker? 
Homepod offers plenty of ways to connect to allow users to communicate with the speaker conveniently. It can be combined with Apple and non-Apple devices quite easily using audio cable input coupled with 3.5 mm/mini-optical Toslink, Bluetooth, 802.11ac with MIMO WiFi, Airplay 2 for multi-speaker support. It also gives direct access to the sound system. 
Apple's HomePod also works as a Homekit hub that allows users to access Homekit devices remotely. The speaker is compatible with most platforms, enabling a secure connection with several devices using mobile and web Apps. Apple will be launching more upgrades to allow contact with the speaker in the future. 
Battery Life?
It has a built-in power supply that directly connects through a power cord through the power cable and doesn't carry any batteries. So, as long as the device is connected to the power cord, the speaker will work too. It cannot be used for any location outside the home without electric supply. 
If you wish to use the HomePod outside of your home, office or workplace you need to arrange the power supply or use a generator to get this work outside your home or office. So, it is out of the question to get the speaker to work on charging.
Is HomePod Water Proof?
The simple answer to the question, as mentioned above, is "no." Homepod is not waterproof, and Apple has issued guidelines to keep it away from liquid sources. It would help if you did not place your Homepod in the kitchen, swimming pool, spas, sink, or bathroom. You have to make sure that it doesn't get liquid contacts whenever you place it around the home.
Apple HomePod comes with a year limited warranty, and it doesn't cover damage due to liquid contact, misuse, fire, or any other abuse. You will need to buy AppleCare+ to protect against accidental damage or mishap.
Build Quality? Add Dimensions Tag/Weight Tag
Apple HomePod weighs 5.5 pounds (2.5KG) with dimension in 6.8 inches height and 5.6 inches width, making it a smart device to be placed around the home. It carries an elegant design and finishing that lures consumers to quench their thirst for music. The HomePod is available in two colors: gray and white, allowing the users to pick the one that goes well with their home décor. The weight of Homepod makes it more valuable as compared to their alternatives.
Apple is designing environment-friendly gadgets. HomePod is made with brominated flame-retardant-free, PVC, and Beryllium free. It has a sturdy build, fashionable look, and equips smart technology in the speaker. For easy accessibility for people with disabilities, Apple has incorporated touch accommodations, Siri, voiceover, and Home App that facilitate such people to use the HomePod easily. 
Isn't good to have awesome features in a budget friendly speaker?
Apple is capitalizing on quality like its other range of products, so users should expect the same with HomePod. An electric cable of sufficient length connects to HomePod from the back of the speaker to ensure the power supply to make this work. It's a compact-sized speaker, which doesn't take much space in your home and looks beautiful.
Alternatives for Apple HomePod 
Since the launch of Apple's HomePod, Apple has been dealing with massive competition from similar solutions already available for the consumers. Let's have a look at the main differences between HomePod and its competitors as below:-
Google Home MaxThe main difference between Apple Homepod and Google Home Max is its size and shape. Apple's Homepod comes in a tower shape (vertical), but Google Home has a bigger size and comes in a rectangular shape, adding absolute size and shape.           
Google Home is much more substantial than its rival HomePod; the former weighs 12 pounds (almost 6 Kg), whereas the HomePod only weighs 5.5 pounds (2.5Kg), making it a lighter speaker for entertainment. 
Both the Homepod and Max are available in two colors i.e., gray and white. Like Homepod, Max has also placed a control panel for volume and playback options on the top. Users will find a slight difference in approaching Siri and Google Assistant in Max. 
Google Max is a part of Google's speaker family, keeping everything up to date with the latest features. Whereas Apple HomePod has not allowed integration with non-Apple devices, and Apple may provide future support. 
Echo Studio
Amazon's Echo Studio poses a threat to Homepod as the speaker incorporates several features at a comparatively reasonable budget than Homepod. Echo offers powerful sound with its built-in 05 directional speakers adding crisp and spatial sound quality. 
Like HomePod Siri addition by Apple, Amazon incorporates Alexa for several reasons like to help play music, read news and answer questions. It has got everything that users expect from digital speakers. 
The speaker is capable of sensing acoustics from the surroundings of your room and designed to keep the entire family connected with the music round the clock. It comes in a dimension of 6.9 inches width and 8.1 inches in height. 
Amazon's Echo weighs 7.7 lb (3.5 Kg approx), leading slightly to Apple's Homepod. However, Apple's Homepod is leading to sound quality and have good ratings from customers. 
Sonos One 
Sonos offers another option to music-hungry users, with its room-filling sound and capacity to control voice using a wide range of Apps. It carries a compact design that fits any space and can be placed in bedrooms, bathrooms, and kitchens.
The powerful speaker incorporates a built-in Alexa and Google Assistant for better control. It carries better product finish with white matte grille having dimensions of 6.36×4.69 with complete privacy settings. 
The speaker carries an Ethernet port in addition to WiFi for connectivity. It connects through the power cable to keep working all day. Apart, the speaker works with Airplay 2 and Apple devices. 
Sonos offers the superior sound quality, easy setup, and comes at a lower price than of Apple's Homepad and can be bought at $229 with free delivery to your doorstep. 
Bose 500
Bose 500 makes another smart choice for wireless speakers. It delivers excellent sound quality with greater control through Amazon Alexa, making it easy to control with your fingertips. 
The speaker is capable of playing music in multiple rooms using its smart wireless speaker with fantastic performance. Boss App lets you control music from the palm of your hand and help to browse all music easily.
The speaker adds Amazon Alexa and Google Assistant for voice controls, making it a multipurpose speaker allowing users to perform several tasks. The device offers multiple connection options like using wireless technology like Bluetooth and WiFi and equips an auxiliary port for wired connectivity.
The speaker weighs 4.65 pounds with dimensions of 8.01×6.68 inches to allow, making it a compact and lightweight speaker at home.
Sony LF-S50G
Sony brings an innovative alternative solution to Apple's Homepod with its state-of-the-art speaker that delivers decent sound quality and reliable sound controls. Sony has been offering powerful electronics for decades and known as a pioneer in the field. With its smart sound technology, the speaker picks up voice commands leaving out distortion. 
It showcases a LED clock, splash-proof construction, and excellent voice recognition to get it as an alternative to HomePod. However, it doesn't match the sound quality of Apple and just capitalizing on the price in the race. 
Reviewers believe it is a dead ringer to Homepod in design and construction, but an average speaker to have in-home. The speaker is sufficient if you desire loud music with significant control over the device.
Although the speaker is great at the price of $200 as far as loudness is concerned, if you weigh on sound quality, there is still a need for improvement.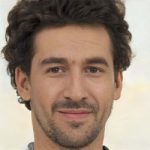 Sam has been a Smart Things expert for years and the author of DIY SmartThings. Recently he's really more into Nest smart devices and has a lot of experience with all sorts of projects from converting a regular Home to completely a smart home with the background degree in Electronics.