Is it Worth the Money?
If you want a lasting Bluetooth Speaker with all basic features added onto it within a low price range, it has to be the JBL Charge 4. It is crafted with a rechargeable Li-ion battery of 7500mAh power and allows upto 20 hours of non-stop use.
Its power bank is unique too because it can be used to charge other devices such as smart phones, tablets using an USB. Also, JBL charge 4 gives superb sound and bass quality doubled up with IPX7 rated waterproofing thus this cannot be a disappointment for the price of $150 – $220.
Waterproof
The powerful waterproofing features give it a mass glow in the speaker market. It comes with a tough waterproof built with IPX7 rating and certification and can be submerged for as long as 30 minutes inside about a meter high water.
So, no need of worrying about water spillage any more! You can even take it to beach parties or pool parties and have fun.
User Experience
A User on Samsung website said: A great portable speaker with awesome valuation and a highly recommended sound quality.
Another User on the Samsung official website said: Perfect sound quality and very easy to daisy chain another JBL so it's a good recommend.
A User on Amazon said: It is a good speaker with a deep, punchy bass fitted with bass radiators that pleases both eyes and ears. A great battery life, really helpful power bank facility and water resistance is really impressive.
Another User on Amazon said: this speaker isn't great for a studio but if you wanna purchase it a for a pool party, warehouse, or a picnic in the woods, its worth a buy.
Is This Smart Speaker? How many ways you can connect to the Speaker?
JBL Charge 4 is not equipped with a Voice Assistant integration that does not allow it to be classified as a smart speaker. However, its other excellent features make it a total steal at its price.
Surprisingly, its JBL Connect+ feature allows it to be connected to more than a 100 JBL speakers having the JBL Connect+ feature. This is a very big plus point for anyone who wants to use this for an outdoor event.
Some of the other noteworthy features in a gist are as follows: .
Bluetooth-enabled.
3.5 mm audio cable input present
Rechargeable power bank
Bluetooth version : 4.2
Wireless connection enabled to upto smartphones and tablets.
The speakerphone and microphone features are not there.
Water Resistance: Yes.
Sound
The JBL Charge 4 is extraordinarily equipped with a powerful full-spectrum sound. It is fitted with two JBL bass radiators that makes it well known for its several times amplified and intensified deep bass quality.
Its frequency response varies between 60Hz to 20kHz and the signal – to- noise ratio goes as low as 80Db. If you are looking for a 360-degree support sound system, you will be out of luck. But this speaker is loud enough to be audible to everyone present in a huge room full of audience.
Battery Life
Reportedly, the JBL Charge 4 has been built with a stronger battery life the previous model JBL Charge 3 of the series. It is crafted with a 7500mAh Li-ion battery that is promised to work for a non-stop of 20 hours.
Though both of these speakers Charge 3 and 4 are promised of a non-stop 20 hours of functioning but reportedly JBL Charge 4 has been tapped by surveyors to work at high volume for a non-stop of 14 hours which is definitely not a bad figure.
If you play it for a medium volume, it may show effects for the promised number of hours. At the back side, USB-C and USB-A ports are present that are meant for charging purpose. You can charge your smart phones and tablets using this device.
Build Quality
JBL Charge 4 has been launched in 10 vibrant color variants: Desert Sand, Forest Green, Mustard Yellow, Steel White, Dusty Pin, Ocean Blue, Grey Stone, River Teal, Fiesta Red.
The fabric material is tough and rugged rubber housing makes the speaker totally irresistible. The backside contains the USB-C and USB-A ports and a 3.5mm aux. The device weighs 0.96  kg (about just 1 kg) that is 2.12 lbs thus its very handy to carry.
Alternatives for JBL Charge 4
1. JBL Flip 5
Price: $120
Features: It is splendid in its sound system and this too is a wireless speaker from JBL with a waterproof rating similar to JBL Charge 4. It is smaller in size than the JBL Charge 4 however is built of a similar design, and weight specifications making it great for any rucksack trip. Unlike the JBL Connect + feature, this speaker is built to support JBL's latest PartyBoost daisy-chain feature. Although this might not be the best alternative to JBL Charge 4 owing to the various lacking, yet if you don't want an all rounder speaker and you just need a good sound quality waterproof speaker with excellent battery life within a low cost, this might be your call.
 Pros
Excellent sound performance
12-hour battery life
IPX7 waterproof certification
JBL PartyBoost daisy-chain feature enabled
User Experience from Amazon: this is the best speaker within 10k range – unexpectedly clear sound, punchy bass, add on partyboost button.
Cons
No JBL Connect+ feature
No Siri or Google access
No speakerphone, microphone, aux-in port function
No power bank facility for charging smartphones, tablets
User Experience from Amazon: No aux, microphone and cannot be connected to any other JBL except for another JBL 5 so JBL flip 4 better than this.
2. JBL Charge 3
Overall, this is a good to go speaker with similar specifications to JBL Charge 4 with a few higher modifications in the latter. This also has a high quality build, powerful stereo sound, deep bass feature, power bank feature, 20 hours of battery life, tough fabric, speakerphone functionality, waterproof, JBL Connect and Connect+ enabled – much similar to JBL Charge 4. Practically, JBL Charge 3 has much more functionality than JBL Charge 4.
Pros
Waterproof IPX7
20-hour battery life, 6000mAh batter
Power bank via USB output
Speakerphone – noise and echo cancelling feature
JBL Connect and JBL Connect+ enabled
Bluetooth version 4.1
3.5mm aux input
  Voice Assistant integration
User Experience from Amazon: it sounds just flawless and also connected to stereo app. A must buy!
Cons
User Experience from Amazon: the battery got overcharged and caught fire. So be careful!
3. JBL Flip 4
This is another great option within $100 if you want it fo a pool or beach party. It is slightly smaller than the JBL Charge 4 that makes it more portable. This comes equipped with a 3000mAh battery that is good to work for a non stop of 12 hours which is fine for most people and considering the price range it comes in, the battery life should not be a great deal. This also has a USB –C charging port and with a higher Bluetooth version than JBL Charge 3.All other specifications remain almost similar to JBL Charge 3.
Price: $75 – $78
Pros
Waterproof IPX7
12-hour battery life, 3000mAh batter
Power bank via USB-C output
Speakerphone – noise and echo cancelling feature
JBL Connect+ enabled
Bluetooth version 4.2
3.5mm aux input
Voice Assistant integration
User experience from Amazon
Cons
User experience from Amazon
4. JBL Flip 3
It is loaded with a battery of 3000 mAh that allow a music play time of upto 10 hours, This is not waterproof but splashproof with an irresistible room-filling stereo system. It is enabled with JBL-Connect and comes with an in-build echo and sound cancelling- speakerphone. It is extremely lightweight about only half a kilo and is ideal for any pool or beach party.
Price: $110
Pros
3000 mAh battery, 10 hours of battery life
Splashproof
Speakerphone functionality
JBL Connect enabled
3.5 mm aux
User experience from Amazon: This is a pure beast in the music industry. Clarity and bass are just incomparable.
Cons
No Voice Assistant integration
No waterproof feature but only splashproof
Battery life not so good
User experience from Amazon: Initially it was good but after 8 months of using it, the battery life drastically dropped to only a half hour. Now I need to keep charging it even for using it with my cellphone.
5. Anker Soundcore Flare
Produces 360 – degree intense room-filling bass sound driven by a dual passive radiator. It is equipped with halo LED lights that phase, pulse and shine synchronized with the sound. It provides IPX7 water resistance, is seamlessly light and gives a 12 hour of battery life.
Price: $80
Pros
12 hour battery life
IPX7 waterproofing
Allows pairing of 2 speakers simultaneously
Bluetooth version – 4.2
Aux port
RGB lights
User experience from Amazon: This product is just a WOW – high sound clarity, performance, compact design, water resistant.
Cons
No speakerphone
Battery life not that good
User experience from Amazon: I bought it on sale and received a defective one which I had to return. Fake seller.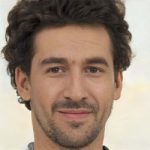 Sam has been a Smart Things expert for years and the author of DIY SmartThings. Recently he's really more into Nest smart devices and has a lot of experience with all sorts of projects from converting a regular Home to completely a smart home with the background degree in Electronics.