Is it Worth the Money?
Price: $199.99
The Echo Studio delivers with its five built-in drivers of a woofer, a tweeter, and three midrange drivers, rich sound accompanied with deep bass. Having this price tag, it automatically customizes sounds to suit your room setup. Echo Studio 2 supports 3D sound play, speakerphone for hands-free voice controls, possesses a smart virtual assistant built-in, and many more. So it is definitely worth the money. 
User Experience From Reddit.com: Though I am not an audiophile, from my use so far, it's worth it. The auto-adjust, playing audio from my TV via optical cords, use of voice commands, and 3D sound with bass, mids and highs are all great. The bass literarily shakes my floor, and the sound clarity is similar to great reference speakers of my dad's generation. I am impressed with this unit.
Another User Experience From Amazon.com: This is an excellent speaker for its price. The bass is decent, and the sound is clear. I'm impressed with some of the 3D sound songs on Amazon HD. On trying the extended stereo feature, the electronic music came out decent, but for acoustic vocal songs, it sounds unnatural. 
 In my honest opinion, this isn't an audiophile-grade speaker unit, but the sound is imposing for its price.
Is This A Smart Speaker?
Yes, it's a smart speaker. This unit has Amazon's Alexa virtual assistant feature built-in to enable hands-free voice control of your favorite music. Being voice-controlled over a wireless connection, Alexa can stream music from Spotify, Amazon Music, Sirius XM, Pandora, and more. Plus, Alexa can check the weather, set the alarm, and control your compatible smart home devices. 
How many ways can you connect to the speaker?
It offers dual-band WiFi support 802.11 a/b/g/n/ac (2.4 and 5 GHz) networks but doesn't support connecting to ad-hoc (peer to peer) WiFi networks. Another is Zigbee connectivity that provides support for Zigbee light bulbs, plugs, and more. They've also got Bluetooth connectivity and AUX/optical-in port. So four ways of connectivity it's got built-in.
Battery Life?
No form of estimated battery life provided. The Echo Studio speaker does not have built-in battery storage to ensure continuous music play over a determined period. Therefore, it must be connected to a power source to function correctly. A power source connection inevitably reduces its portability to be used outdoors for events where there are no electrical connections nearby. In activities like beach parties, adventures, camping, you are left with the issue of getting a power source.
Water Proof?
No, they are not a waterproof speaker having any form of water resistance. Echo Studio speakers were not built with water-resistant materials to withstand droplets, splashes, or immersions underwater at any depth. They come with no IPX rating indicating their level of ingress against water provided by their manufacturer. Therefore they should not be subjected to undue exposure to water as this would threaten their proper continuous functionality. They are best used in a dry environment that's free of moisture.
Build Quality
The Echo Studio speaker has a dimensional tag of 8.1″ height x 6.9″ diameter (206 mm x 175 km) and a weight tag of 7.7 In (3.5 kg). The Echo Studio speaker engulfed in a cylindrically shaped design wrapped around with fabric reassures us that it's well built. Designed having a light ring on top and below is a bass aperture meant to maximize bass output. Built-in, are five individual drivers strategically positioned at precise angles to produce an immersive sound effect.
The 5.25″ woofer with bass aperture position is downwards. 1″ tweeter is placed forward toward the listener, 2″ midrange driver faces upward and on the sides are 2″ left-firing midrange driver and 2″ right-firing midrange driver. Class D amplifiers drive this speaker producing a total peak output of 330 watts, with a frequency range of 30Hz to 24Hz. The basic controls of Volume up and down and mute mic buttons are on the top panel. Right at the base are a power port and a 3.5mm/mini-optical line-in.
Alternatives for Echo Studio 
Considered below are five alternatives for the Echo Studio smart speaker.
1.Home Pod
Price: $299.00
Home Pod Features: A combination of Apple-engineered audio technology and advanced software delivers room-filling sounds. The high-excursion woofer position is in an upward direction for extensive bass dispersion. Six microphone arrays with echo and noise cancellation positioned around the pod enable seamless voice recognition. Below are a custom-designed array of seven tweeters, producing a 360-degree room-filling sound. For acoustics and aesthetic purposes, its got a wrap-around fabric design that's virtually transparent to sounds waves created. It comes with Siri virtual assistant built-in. A height of 6.8″ and 5.5 pounds weight.
Pros:
Supports multi-room audio stereo play when paired with a second HomePod.
Capable of automatically adjusting the sound to suit its location after analyzing acoustics.
Siri assistant streams audio from iHeartRadio, TuneIn, Spotify, audiobooks, and more.
Siri provides information on weather, sends messages, control your smart home devices, check traffic, and more.
Along with Siri, HomePod can recognize up to six voices and satisfy their unique listening request individually.
User Experience From Reddit.com: We bought the HomePod after much research and deliberation. So far, we are happy with it and regularly make use of Siri.
Cons:
It has no port provided. 
User Experience From Reddit.com: They don't provide any fancy surround sounds and connectivity. HomePod design is for small spaces and casual listening, nothing more.
2. Sonos One
Price: $199.00
Sonos One features: A compact speaker having dual virtual assistants of Google and Amazon's Alexa built-in. Far-field microphone arrays with noise cancellation enable hands-free voice control streaming over a wireless connection favorite music. Weight of 4.08 IBS (1.85 kg), Dimensions of 6.36″ height x 4.69″ width x 4.69″ diameter (respectively, 161.45 x 119.7 x 119.7 mm), capacity touch controls and LED light indicator.
Pros:
Their humidity resistance increases its durability. The dual assistant of Sonos One stream music from Amazon Music, Spotify, Pandora, and more. They also check the news, sports, weather, set alarms, and more.
Stereo sound effect when paired with another Sonos One.
User Experience From Reddit.com:  The Sonos One sounds better than my previous speakers. Very easy to set up. I am happy with my choice.
Cons:
It does not support streaming via Bluetooth.
User Experience From Amazon.com: Each day, the speaker's connectivity gets worse than the previous day. I've got other devices that stay connected to my network, but this speaker won't stay connected. And reconnection only works when I plug it directly to the router. 
3. Bose Home Speaker 300
Price: $199.95
Bose Home Speaker 300 Features: This 360-degree sound speaker has a hands-free voice-controlled Google and Amazon Alexa assistants built-in and capable of streaming via a wireless connection favorite music. It has six preset buttons and six built-in noise-canceling microphones. 
Pros
The dual assistants come handy for information on weather, time, and news.
Over a wireless connection, they support music play from Spotify, Pandora, and more. Capable of controlling your compatible smart home devices when paired.
Multi-room music play is supported when paired with other Bose family of smart speakers for louder effect.
Users Experience from Reddit.com: The Bose Home Speaker 300 has built-in phase guides that disperse the audio to either side of the system and bounces off walls depending on your setup. 
Cons
Not easy to set up
Buggy software
Observed to lag when paired with other speakers for sync play
A User from Amazon.com: Just after a few weeks of purchase, we could not get the voice assistants to work at all. We spent several hours surfing through the bose app and help forums, but all to no avail, no word awoke it. Another feature that we cared about, AirPlay 2, refused to work correctly. 
4. Google Home Max
Price: $399.00
Google Home Max Features: This speaker produces deep bass and clear crystal high sound with its dual 4.5″ woofers and custom tweeters. Accompanied by a Google assistant feature built-in, 3.5mm Aux port, and USB-C input.
Pros
Using machine learning, it customizes sound to one fitting your interior setup features. 
Supports stereo sounds when paired with another max speaker
Over a wireless connection, Google assistant streams favorite music, manages your events and news, controls your Google smart home devices and more
User Experience From Reddit.com: The sound is leaps and bound better than other speakers within its grade. If you are interested in a loudspeaker, then this is your bet.
Cons
It is pretty expensive.
A User from Reddit.com: The max has fallen short of what I expected and left me unimpressed. Repeatedly, its been dropping connections after half of an hour or so. 
5. Harman Kardon Citation One
Price: $124.25
Citation One Features: The Harman Kardon has dimensions (W x H x D) 140 x 188x 140 mm and a weight of 2kg (4.4 Ib). Citation One comes along with a built-in Google smart assistant. Over a wireless connection, Google assistant streams favorite music and other helpful features. It has Bluetooth and Chromecast built-in to aid seamless pairing and streaming of audio.
Pros:
Ultra-durable with its wool fabric being fifth repellent and flame retardant.
The Harman has a hands-free voice-controlled Google assistant over a WiFi connection. It can stream music from the cloud, get answers, news reports, weather, and control your smart home devices.
User Experience From Amazon.com: This is a great speaker accompanied with a great sound. I recommend it to everyone.
Cons:
It doesn't possess an AUX input port. 
User Experience From Amazon.com: This unit lacked functional connectivity. Chromecast from an iOS device was unreliable, and Bluetooth was the worse. After using various apps, source devices, and even pairing multiple times, I continuously observed audio lagged video playback by over a second. I decided to return this as a faulty unit.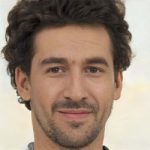 Sam has been a Smart Things expert for years and the author of DIY SmartThings. Recently he's really more into Nest smart devices and has a lot of experience with all sorts of projects from converting a regular Home to completely a smart home with the background degree in Electronics.