The Bottom Line – If you can do with the price, it's a delight. The various App features give you the freedom to express yourself, pair with other devices, and more. Though there are complaints about the Bass, the sound is excellent.
UE Boom 3 Battery Life At Full Volume? The Official Battery life according to the company website is 15 Hours, and during our testing it came closely 14 hours with the normal volume. With the full Sound the battery life is closely to 10 hours and with the 25% volume it came more than 18 Hours which is pretty good.
Boom 3 is a super portable EU 3600 sound characteristics Bluetooth speaker. It's floatable, water, drop, and dustproof. A battery life of 15 hours, with an application that's feature-packed, connects up to 150 EU speakers, customizable EQ, and more. Produces quality sound that's true to the music.
It doesn't have Aux-In, so it's dependent on device pairing. The price is a little bit expensive for a portable speaker. The Bass is not that great, and at maximum volume, the battery life seems to be very impressive.
User Experiences
Good
A user from Amazon.com says- Good speaker, Ultimate Ear's models gives superior Bass. Superb battery life, smooth pairing, easy charging, decent volume. The 3600 sound is Awesome. As always, we could do with MORE Bass, but we are constrained by physics to a certain extent, and it delivers pretty quality audio for the size. I took it along to a picnic in a busy urban park recently, and friends were impressed by the volume, audio quality, and that it's reasonably waterproof
Another user from Amazon.com say- This little thing did well for me regarding its battery life and was very mobile, so it worked out.
Bad
A User from Reddit.com says- There is no stereo effect regardless of being a 360–degree speaker. They are just too small. It's challenging to get from small portable speakers.
Another User from Amazon.com says- Unable to disable "automatic turn off after 15 minutes of inactivity". I have it connected to my computer, and often the speaker suddenly turns off on its own in the middle of the day.
Secondly, it has a Loud and aggressive sound for power-on, power-off, and volume limit. I want the sound to be QUIET, not this one that an unpleasant and LOUD beep greets me.
Is This a Smart Speaker?
It's a portable Bluetooth ultra-durable speaker. It has a 360degree sound with feature-packed applications that offer a lot in a quest to improve the musical output.
Before being categorized under smart speakers,  the speaker ought to possess a smart assistant. Apple uses its Siri assistant voice recognition. Microsoft uses Cortana. Google uses Google assistant, and Amazon uses Amazon Alexa assistant. The designers made them recognize a voice command and provide results via its wireless connection. Services like check weather, set timer, stream music, control lights, and other smart devices, and more.
Boom 3 has no smart assistant; therefore, it's not a smart speaker.
Alternatives for Boom 3:
Considered below are five options for Boom 3:
1. Ultimate Ears Boom 2
Price: $77.58
Features: A portable Bluetooth speaker with its 360degree UE's unique design means there is coverage with great sound rumbling in all directions. The battery life of up to 15 hours, water and drop-proof, and a companion app which enables it to pair with up to 150 EU speakers and more features.
Pros
Ultra-durable and rugged
Long battery life guarantees long hours of partying
Aux port available
Quality sound with no hisses at its maximum
Fully packed Application features like EQ, and more
Long Bluetooth range.
Microphone enabled too for music selection
User Experience – A user from Reddit.com Says Here's what I love about it: Sound's CRAZY, clear and loud. Among the best in the market. The App posses feature like EQ, Volume Remote on, and off via the app. Awesome feature! Bluetooth range is 100′, not 30′.
Cons
The Software is buggy
Microphone receivers are not too sharp
A User from Amazon.com says Software lacks many possible user adjustments, and it's buggy. Making use of it to stream music over Bluetooth has no complaints, but lags while using a physical connection and missing some sound as I suspect it's trying to save battery.
2. JBL Charge 3
Price: $99.95
 Features: A portable Bluetooth speaker capable of wirelessly connecting up to 3 smartphones or tablets for powerful stereo sound. Capable of connecting multiple JBL enabled speakers. Waterproof and a battery life of up to 20 hours. Noise and echo-canceling feature enabled for speakerphone.  
Pros
Very durable
 20 hours of battery life for playtime is among the very best out there at this price
It doesn't get distorted in sound quality even at maximum volume
Deeper Bass when compared to other portable speakers
Charge 3 can charge mobile devices
User Experience from Amazon.com says– Nothing has changed in this speaker for almost three years now, this is the best speaker money can buy because of its excellent sound quality and majorly because of how insanely tough this thing is. For lovers of music, it won't let you down
Cons
There are a lot of fake versions of it.
It warns of tiny magnets that can be inhaled or ingested. So more caution is required using it.
A User from Reddit.com says- After I got my JBL Charge 3,  I charged it for like 2 hours and started playing music, it had no problem. Two minutes later, I tried turning it on by clicking the startup button, it only lit up, and upon letting off my finger, nothing happened. Can't hard reset or any kind of reset because it needs a startup button.
3. Bose Soundlink Revolve
Price: $159.00
Features:  Bose packs bold, deep, and loud 3600 sound into a small, rugged aluminum and water-resistant containing vessel. A portable Bluetooth speaker with a 3.5mm Aux port available. The battery life of up to 12 hours with a voice prompt that enables ease of Bluetooth pairing with other devices and keeps a record of the last eight for automatic connection without stair to pair afresh.  
Pros
Ease of Bluetooth pairing and reconnection
Deep Bass 3600 directional sound. All angles of the room are covered.
Long battery life guarantees long partying
Pairs two speakers together for stereo or playback party mode
Voice prompts easily take calls and access your phones, virtual assistant
User Experience from Reddit.com – They do feel like premium Bluetooth speakers, and their sound quality is pretty good
Cons
Even on the mute mode, it beeps. There's no way to turn it off entirely. Once the paired device comes up, the speaker is up.
 It seems it can't stay connected via Bluetooth on some devices like iPhone Xs and iPad.
A User from Amazon.com says- About a month after I bought it, the speaker stopped charging. I contacted Bose and returned it for repairs. I got it back this week, and it was working like brand new. But, today, it has stopped charging again!
4. Bose Soundlink Color II
Price: $99.0
Features:  Bose Soundlink packs bold sound into a small, water-resistant speaker. On the go portable Bluetooth speaker, rugged with a soft-touch silicone exterior, 3.5-millimeter Auxiliary Port. Uses Bose SimpleSync technology to pair with Bose Smart Home Family to play in sync. Eight hours of battery life.
Pros
Durable and rugged with its water-resistant quality
Voice prompts seamlessly guides you through Bluetooth pairing
Easily take calls with voice prompts and access your phone's virtual assistant
Deep Bass and a high-quality sound produced
Quickly connects with devices it had previously paired.
User Experience from Reddit.com –  I bought these for both my dad and myself because they are incredible! The sound from such a little box is fantastic. The battery lasts way longer than advertised. It is an excellent product, and I recommend it to everyone!
Cons
Eight hours of battery life is not impressive
Doesn't do great with lots of instruments playing together
A User from Amazon.com says- I'm significantly saddened because the buttons are VERY poorly marked, the icons are pale and almost impossible to see until you know its placement by memory!
5. Wonder Boom 2
Price: $99.88
Features:  Surprisingly, more magnificent 3600 sound, ultra-portable Bluetooth, and Deep Bass. It comes with an outdoor boost button, which instantly, when pushed, increases loudness and clarity when outdoors. Water, drop, and dustproof it also floats. The battery life of up to 13 hours.
Pros
Durable and rugged with its water-resistant quality
Dirt-resistant
Compatible with lots of Bluetooth devices
Ultra-portable so can be taken along to anywhere
Ability to pair with other speakers for a louder party
User Experience from Amazon.com – I've bought multiple speakers, but by far, this is the best Bluetooth speaker I have ever purchased. The sound for its size surpasses any other. For both outdoors and indoors, I can't express how glad I am for buying this product. I recommend it 100%.
Cons
No battery indication display status on your connected device.
At maximum pump of volume outdoors, the battery life exhaust at a disappointing rate
A User from Reddit.com says-. I purchased it solely as an outdoor travel sort of speaker, and I didn't like the sound, it sounded kind of hollow and lacking depth.
Read our recommended products page, we have listed the best speakers after testing 100s of speakers.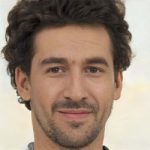 Sam has been a Smart Things expert for years and the author of DIY SmartThings. Recently he's really more into Nest smart devices and has a lot of experience with all sorts of projects from converting a regular Home to completely a smart home with the background degree in Electronics.