What is its Worth? Ultimate Ear's most powerful, portable,  super-loud 360° sound, thundering Bass, Amazon Alexa built-in with a hands-free feature, which is capable of streaming music from Spotify Amazon music and it's water, dust & drop proof. It has a durable battery life of 16 hours.
What is it Not Worth? It's a bit expensive. The application is seemingly disappointing with missing features. Paring with other UE's speakers is not possible, initial set up might not go smoothly, it's microphone receivers are not too sensitive and no Aux out.
The Bottom Line: Provided you can do with the price, it's a portable speaker with a great sound. With such battery life, you will party for long without being bothered. The Alexa built-in feature is an excellent experience.
Ultimate Ears Megablast Official Video
User Experiences
Good
A user from Amazon.com says- They're easy to connect to most devices, and I've so enjoyed ALEXA for simple commands like volume control. More excellent Bluetooth range than I have ever experienced with other brands of speakers. I've made use of the speakers with iPhones, iPods, an LG OLED television, and an iPad.
Another user from Amazon.com says- Bass just rumbles out of its little cylinder! With quality and force of sound that is INSANE!, accurate sound, no hisses. There's even an equalizer in the App. Fully waterproof, so it's fantastic in the shower! Flawless Bluetooth, 40 feet away, and it's still pumping.
Bad
A user from Reddit.com says- I purchased this Megablast yesterday, and it functioned great. It's dead today. Buttons won't turn on, can't factory reset from the speaker. I downloaded the diagnostics tool to factory reset, but guess what, that didn't help either. Since this is brand new, I am not sure I'll be willing to exchange it.
Another user from Reddit.com says- Megablast firmware is terrible. This device is not advisable for persons having environmental concerns like heat. From my experience, losing Bluetooth connection will require a full restart because it sort of shuts out the link to the speaker even after you come back.
Is This A Smart Speaker?
Megablast is Ultimate Ear's most powerful, portable Bluetooth and Wi-Fi speaker available now. UE's reputation for developing superb portable Bluetooth speakers, having excellent sound quality is portrayed too in this device.
Megablast comes with an always growing mad skills of Alexa built-in, hands-free voice feature too. When connected to Wi-Fi, it is possible to enjoy high-quality streaming from Spotify, Pandora, Amazon Music, and other channels supported by Amazon. Alexa sets the timer, adjust volume, check the weather, and control other smart devices Categorizing them under smart speakers is proper because there's little or no difference in their functionality. It's a smart speaker.
Alternatives For Megablast
Let's look at five substitutes for Megablast, using their portability, price, and if they're smart speakers as a benchmark for falling under this alternative category.
1. Amazon Echo 3rd Generation Speaker
Price: $99.99
Echo 3rd Gen Features: Plays 3600 audio, which is powered by Dolby, dynamic bass, able to pair with other smart Echo speakers. Amazon Alexa built-in feature which streams music from Amazon Music, Spotify, SiriusXM, and more. Voice control your smart home like adjusting the thermostat, control light, lock doors, and more.
Pros
Portable, sturdy smart speaker with great sound
Flawless Bluetooth connectivity
Easy to set up
Layers of privacy control designed to protect your privacy
User Experience From Amazon.com –This is my first time buying my own Echo Alexa. I like the fact that the 3rd Gen speaker is way louder and clear. I'm still getting used to it, and I do LOVE it.
Cons
It Doesn't have an In-built Smart Home hub or a temperature sensor
Smart device pairing only support music playback over a wireless network and not Bluetooth
Does not support 3.5mm Aux-In or TV or video connections
A User from Amazon.com says – A waste of money. They're basic, really basic. It answers a handful of simple questions with uncomplicated answers. I thought I was getting something smart, something I can engage with, obtain intelligent replies from, something connected to the web of knowledge. I was wrong. I bought a little stupid automated squawk box, a borderline parrot.
2. Yamaha MusicCast 20
Price: $199.95
 Yamaha MusicCast 20 Features: A wireless speaker that's great on either its own or a part of a wireless MusicCast stereo, home theater or multi-room audio setup. Voice control options for all. It voice controls with Alexa, Google Assistant devices, or Siri via AirPlay 2.
Pros
To control your smart devices.
Voice control with Alexa and Google Assistant can control your music experience, connect with other devices for multi-room occurrence, and more
It is Portable
The quality deep bass sound produced
User Experience From Reddit.com- The Yamaha Music Cast is taking their game to a whole other level. Having wireless surrounds save you the hassle of hiding the wires from the AVR unit.
Cons
Not easy to set up for first time user
Connecting them properly with other sound devices in a way they sync might also be difficult
A User from Amazon.com says –  There will be a noticeable delay in music when a wireless speaker connects to an analog input. My Amazon Alexa connects to the Yamaha stereo via standard red/white RCA plugs; this does not work.
3. Bose SoundTouch 10
Price: $159.98
Bose SoundTouch 10 Features: This is the smallest one-piece wireless speaker from Bose, but it delivers a room-filling sound and works with Alexa for voice control. Streams through your wireless device connected to play music from Amazon Music, Spotify, and more. Hands-free voice control feature is now possible using any Alexa enabled device like Echo Dot.
Pros
Stereo pairing feature is available
Fast, easy access to your music with the App
Easy to set up
User Experience – A user from Amazon.com Says: My initial thought upon pulling it out of its box was if its sound will be affected by its size. That concern dashed off as the Bose itself sounds incredible! Full of life and base. Installed in my bedroom so that I can listen to music as I get ready for the day or wind down at night.
Cons
The speaker loses connection with other sound devices
The application is buggy.
The speaker relies solely on the application for its operation
A User from Reddit.com says –  I returned my Soundtouch10 after a week due to Wi-Fi issues. The speaker continuously disconnected from the internet randomly, and I would have to restart it hard. I added it as a static device to the router, but it was still not working.
4. Amazon Echo Studio Speaker
Price: $199.99
Amazon Echo Studio Features: This is Alexa's most potent package available. Size: 8.1 x 6.9'', Speakers: 3 2-inch midrange speakers, 1-inch tweeter, a 5.3'' woofer, Ports: 3.5millimeters in/out, Wireless: 2.4/5 gigahertz, Bluetooth, Smart assistants: Alexa capable of streaming from the cloud.
Pros
Alexa ever-growing range of crazy skills
Great sound and Bass
Can be paired with other Studio
Automatically adjust volume
User Experience From Reddit.com- Bass on this unit shakes my floor; this is crazy. I am impressed. The auto-adjusts feature is excellent. So far, it delivers on all fronts.
Cons
Trebles are very bad and muddy. Equalizer settings for Bass, Midrange, and Treble are insufficient to adjust the sound correctly.
Stereo Spatial Enhancement switch that is by default enabled worsens the sound and ultimately killed the trebles.
There is a clear dis-balance in volume.
It is not easy to tell from afar if Alexa is listening because the light ring seen from the sides, only from the top.
A User from Amazon.com says –  It doesn't work! Worthless for home theater use with Amazon's own Fire TV edition tv's. Epic failure that the most expensive echo speaker doesn't work with top of the line fire TV devices
5. Sonos Move Speaker
Price: $399
Sonos Move Features: Portable Sonos Move is capable of adapting its audio for whatever space. Size: 9.4'' x 6.3'' x 5'', Speakers: 2 amplifiers, one tweeter, one mid-woofer, Ports: Zero, Wireless: 2.4/5 GHz, Bluetooth, Smart assistants: Alexa, Google Assistant and water and dustproof with a durable battery life of up to 10 hours.
Pros
Alexa's ever-growing range of crazy skills
Awesome audio quality
Automatic TruePlay technology built-in
Ultra-durable because a shock-resistant hard-wearing case protects its components.
With its Google Assistant feature, one can get lots of help.
User Experience From Amazon.com–sounds amazing! Here's why – The Bass is significant, even outside, without ever getting distorted. It plays loud if you want, but also sounds well balanced at a low sound level
Cons
It's quite expensive
For a portable speaker, it is big and heavy
Trueplay and Google Assistant don't work in Bluetooth mode.
A User from Reddit.com says –  Trueplay doesn't work in Bluetooth mode Equalizer settings cannot be edited in Bluetooth mode. It sticks to your last Wi-Fi connection. So the audio quality outside is not fantastic since TruePlay or the manual EQ doesn't work.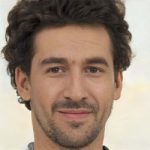 Sam has been a Smart Things expert for years and the author of DIY SmartThings. Recently he's really more into Nest smart devices and has a lot of experience with all sorts of projects from converting a regular Home to completely a smart home with the background degree in Electronics.