What Is It Worth For?                                  
XB12 Extra Bass speaker is the right type of portable speaker you need if you're looking for a speaker with exceptional audio output for your Bluetooth connected devices.
It's about 8.6 ounces in weight, making it one of the most lightweight Bluetooth speakers you can get in the market right now. If you want superior bass output, XB12 is specifically designed for that.
What Is It Not Worth For?
Well, one thing about the speaker is the fact that the audio output could become distorted when the speaker is on high volume. Again, it's a bit more expensive than other models.
The Bottom Line: XB12 comes with intense bass content despite its small size. This makes it ideal for music enthusiasts who are always on-the-go. Moreover, the speaker is water-resistant, making it perfect for outdoor use. If you can afford the extra cost, the speaker will prove to be a worthwhile purchase.
Sony SRS XB12 Official Video
User Experiences
Good: A user from Reddit says – As someone who has a huge passion for music, I've used a lot of portable speakers. From my experience, many fancy-looking speakers do not deliver in terms of performance. However, XB12 is different. I've had this speaker for 6 months now, and I've been enjoying every bit of it.
Another user from Amazon says – XB12 portable speaker offers the right audio output with the proper performance level. For me, I love the simplicity and how easy it is to carry the speaker around.
Bad: A user from Reddit says – small speakers do not usually produce high sounds because their size is already a limitation. That's why I don't like them too small. Unfortunately, I would have preferred a better sound output than what the speaker has currently.
Another user from Amazon says – The sound output is perfect, considering the price. But what I don't like is the distortion sound distortion from the speaker when I raise the vo9lume to the highest.
Is This A Smart Speaker?
Although XB12 has some of the features of a smart speaker, it's actually not a proper smart speaker. We would have classified it into that category if it had voice recognition technology. But it doesn't. So, if you are looking for a more convenient portable speaker with voice recognition and other features, we are recommending one of the alternatives we have mentioned below.
Alternatives For XB12 Extra Bass Bluetooth Speaker
Although the XB12 extra bass portable speaker has all the features to offer immersive audio experience, not everyone would fancy the speaker. Some others want another option with the features they are looking for. If you are one of these people, we have gone the extra mile to find out good alternatives to XB12 portable speaker.
Sony XB40 Portable Wireless Speaker
Price: $145
Sony XB40 Features: Sony XB40 comes packed with a lot of impressive features that will give you an immersive audio experience. Let's begin with the fact that it's a pick up and play portable and lightweight speaker. Yes, at 4.18lbs, it's one of the most portable Bluetooth speakers in the market.
Another interesting thing is the water-resistant feature. It is designed to allow you have a worry-free listening experience both indoors and outdoors.
You will also love the fact that it comes with an extra speaker for more detailed sound output.
The stereo sound of this unit cannot be compared with any other speaker within its class.
Plus the wireless party chain allows you to easily connect more speakers to boost the sound output even further.
Pros
It has impressive bass sound
The speaker is water and fog-resistant
Durable design that stands the test of time
It allows you easily connect and stream music with NFC and Bluetooth
User Experience – A user from Reddit says: I've been an ardent user of Sony products for many years. Most of my electronics are all Sony products due to their insistence on quality. This one also has impressive sound output.
Cons
The speaker is expensive compared to other speakers
Quality of sound is a bit lower on attacked speaker
A User from Amazon.com says – the speaker software makes it skip and affects the music center                                                         
Sony SRS-XB41 Bluetooth Speaker
Price: $85
Sony SRS-XB41 Features: If you are comparing between XB41 and XB40, there is no doubt that the latter would always come out on top. But specifically, XB41 has a better design and is more affordable.
There are some nice hardware upgrades this speaker has that will impress even the least enthusiastic user. First, the speaker is built and encased in a sturdy and fancy fabric, making it easy and attractive to hold.
Despite its heavyweight, the speaker is still portable enough to take along for your outdoors mini party.
It comes with an IP67 rating, which makes it water and fog resistant. You don't need to bother about water or sand damaging the speaker as it is fully protected and secured.
Pros
The speaker is designed with quality materials
It has a waterproof body
The battery lasts longer than other models within its class
It comes with impressive volume and music quality
User Experience – A user from Reddit says: what makes me pick particular interest in this speaker is the water-resistant feature. After using XB41 for months now, I'm convinced I made the right purchase.
Cons
The AC power Ac is not long enough
It takes a long time to charge the battery completely
A User from Amazon.com says – I would have loved to give this speaker a 5-star rating, but I'm not happy that the volume starts going down when the battery starts getting low. 
Soundcore Flare Wireless Speaker
Price: $59
Soundcore Flare Features: Soundcore is one of the most affordable Bluetooth speakers in the market right now. But low cost would not have mattered if it wasn't such a super speaker.
Like SB41, this speaker has a breathtaking pass that announces itself wherever it goes. It's because of the
You can connect two speakers using a single Bluetooth device. You can decide to keep the speaker on boost mode for more intense sound or go stereo for an expansive listening experience.
Another nice thing about the speaker is the universal compatibility, which means the speaker is able to connect easily with different Bluetooth devices, including PC, TV, Chrombooks, Computers, tablets, smartphones, Mac, iPod, as well as iPhone.
Again, the speaker can be kept anywhere because it is resistant to water. With this, you can have a little pool party without worrying about the splash of water.
Pros
The speaker is compatible with almost all types of Bluetooth devices
It is a more affordable option
IP67 waterproof protection
It delivers intense and expansive audio quality
User Experience – A user from Reddit says: I love Soundcore Flare products, so I was excited to get this when it came out. The speaker delivers in terms of audio output. It also has a long lasting playtime, and I've really enjoyed staying outdoors with this music companion.
Cons
Sound becomes distorted when speaker is on high volume
A User from Amazon.com says: I've had this long enough with other speakers toknow it does not compare favorably in terms of sound output. But for the price, the features are okay.
TREBLAB HD7 Portable Wireless Speaker 
Price: $60
TREBLAB HD7 Features: TREBLAB HD7 is a very durable Bluetooth speaker that delivers when it comes to audio output. The speaker offers 360-degree HD surround sound, which fills up the room completely. Plus, its DualBass double subwoofers offer epic audio experience. With this, you can easily pair dual speakers to add more sound quality.
Also, there are other features like built-in microphone to help you make calls easily. The small size of the speaker makes it ideal for any type of occasion.  The speaker also comes packed with long-lasting battery that doesn't require a long time to charge.
Pros
It has rugged design and compact size
The speaker is completely waterproof
It comes with a superior-quality sound output
It's cheaper than most speakers within its class
User Experience – A user from Reddit says: I usually don't buy stuff from an unpopular brand. But a friend suggested HD7 to me, and since I bought it, it hasn't disappointed me. For its price, the sound quality is very impressive.
Cons
It does not guarantee uninterrupted connection
The bass sound is not the best
A User from Amazon.com says – The speaker can do with more volumes, because it doesn't seem to be loud enough when outdoors.
Conclusion
The best portable Bluetooth speakers are usually durable, lightweight, and, more importantly, they come with expansive audio sound. We have gone through the overall features of Sony XB12 Bluetooth speaker with important details about its performance. We've also taken a little time to review some other alternative Bluetooth speakers to show you more options. So, in case you don't really fancy XB12 up there, these alternatives are pretty cool too.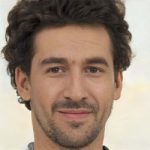 Sam has been a Smart Things expert for years and the author of DIY SmartThings. Recently he's really more into Nest smart devices and has a lot of experience with all sorts of projects from converting a regular Home to completely a smart home with the background degree in Electronics.