What is it Worth? HyperBoom is UE's most significant, loudest, and the Bluetooth speaker out there with the most bass. Capable of automatically balancing the sound wherever it is. It's sassy and splash-proof and pairs up to four devices for interchangeable play. One touch-sensitive control and up to 24hours of battery life. Customizable EQ.
What is it Not Worth? It is quite expensive for just a Bluetooth speaker. The Hyperboom does not come with a WiFi connectivity feature. There is no portability enough with its size and weight. It has no smart virtual assistant for smart assistant capabilities. And indeed, quiet listeners might not get along with this because it is loud.
Ultimate Ears Hyperboom watts? Its Produces on 229 Watts and the sound range is 100 Decibels, which is double than the normal hearing value.  It is an excellent deal for audiophiles craving for a loud unit having great bass. App features give you the freedom to customize your listening experience, enjoy great sounds, and more.
The Frequency range for the Hyperboom speaker is 45 Hz – 20 KHz and the Drivers used are 2 x 4.5" (114 mm) woofers + 2 x 1" (25 mm) tweeters + 2 x 3.5" (89 mm) x 7.5"(190 mm) passive radiators
Ultimate Ears Official Trailer
User Experiences:
Good
A user from Amazon.com says- I have made use of this speaker for both indoor and outdoor use; it sounds impressive. In a quest to test the water-resistant feature, I've even spilled some water on it. As for the battery, I threw two parties without charging it up. The Bluetooth range has an extended range too. The booming bass doesn't seem to suppress the mids/highs like other competitor speakers.
Another user from Amazon.com says- I longed for a loudspeaker at the backyard for pool days, and this is crazy loud. My neighbors are fuming about the sound of just one, am thinking of adding another one. 
Bad
A User from Amazon.com says- Connecting this speaker to my TV synchronizes properly with no sound lag. However, sometimes there is a break in the connection, which is frustrating. I'm suspecting the speaker is faulty. This speaker is way too pricey.
Another User from Amazon.com says- After updating, I have observed that I'm unable to pair with all the speakers that aren't this one. It feels terrible. Now the app is even requesting location data; that's weird. Don't buy this.
Is This a Smart Speaker?
HyperBoom is UE's most prominent, loudest, and bassiest Bluetooth speaker out there with lots of appealing features. However, it is still not a smart speaker.
A smart speaker ought to have a smart virtual assistant. Apple uses Siri's assistance in voice recognition. Google uses Google assistant, and Amazon uses Alexa's aid and other brands not having theirs, partner with those having. Capable of not only assisting you in listening to your favorite music but also help manage your activities. They check the weather, control lights and smart devices, and more. 
HyperBoom falls short of this; therefore, it's not a smart speaker.
Alternatives for HyperBoom Speakers:
Considered below are five options for Ultimate Ears HyperBoom speakers:
1. Sony XB40 Speaker
Price: $249.99
Sony XB40 Speaker Features: A portable wireless Bluetooth speaker, producing quality sound and bass. Dual passive radiators collaborate with two full-range speakers, giving bass a boost. LDAC and NFC technology for easy pairing and streaming. It has multicolored lights and a flashing strobe. Water-resistant and approximately 24 hours of battery life.
Pros
Durable with its water-resistant feature
Hitting the Extra Bass button gives your bass a massive boost.
Connect up to 3 smart devices to be able to take turns playing favorite music.
Connect extra speaker for room-filling stereo sound.
User Experience From Amazon.com says– I wanted to have a good feel of music without considering the price, and I have no regrets with this speaker. I take delight in watching it blink its light to the beat of my music. 
Cons
The speaker plays below 50% of its volume when the battery is below 50%. You can't enjoy maximum volume
It is quite expensive for a portable Bluetooth speaker.
A User from Amazon.com says- My only problem with this speaker is that the sound quality should be improved to become more evident. Also, the speaker at 50% battery and lower, gives a low volume yield below 50% automatically. It ought not to be so.
2. Bose Soundlink Revolve
Price: $159.00
Bose Soundlink Revolve Features: This portable Bluetooth speaker packs bold, deep and loud 3600 sound into a small, rugged aluminum and water-resistant containing vessel. A 3.5mm Aux port is available and a battery life of up to 12 hours.
Pros
Voice prompt enables ease of Bluetooth pairing and reconnection
Deep bass 3600 directional sound. All angles of the room are covered.
Guarantees long hours of fun due to long battery life.
Pairs two speakers together for stereo or playback party mode
Voice prompts easily take calls and access your phones, virtual assistant
 It keeps a record of the last eight Bluetooth devices for automatic connection without starting to pair afresh.
User Experience from Reddit.com – Their sound quality is pretty good, and they do feel like premium Bluetooth speakers.
Cons
A loud beep is heard even on mute mode. There is no way to turn it off. Once the paired device comes up, the speaker is up.
A User from Amazon.com says- The speaker stopped charging barely after a month I bought it. I contacted Bose and returned it for repairs. I got it back this week, and it was working like brand new. But, today, it has stopped charging again! 
3. Marshall Stockwell II Speaker
Price: $199.99
Features: A wireless Bluetooth speaker utilizing Blumlein stereo sound construction for a multi-directional experience. IPX4 rated water resistant increases its durability. Analog control knob for EQ adjustment settings, multi-host functionality, and a battery life of up to 20 hours.
Pros
The guitar inspired carrying strap increases its portability
Durable with a water-resistant, splash-proof, silicon exterior and its steel metal grille.
Multi-host functionality for an easy switch between two connected devices 
Long battery life for long hours of uninterrupted play 
User Experience From Amazon.com– Stockwell II has a great stereo sound, while also distributing a multi-directional sound. Stockwell II is suitable for rock, acoustics, classical, and jazz.
Cons
Do not submerge it in water whether partially or entirely as IPX5 rated speakers can only resist gentle water spray & splash 
A User from Amazon.com says- I bought this as a present and decided to test it before giving it to the recipient. The sound quality was appalling compared to even the cheap speaker my son has. I just choose to believe that this unit I purchased is faulty because no company can stay in business, producing a weak product like this.
4. Tribit Storm Box Speaker
Price: $53.99
Tribit Storm Box Speaker Features: A portable wireless Bluetooth 3600 sound speaker, accompanied by dual passive radiators to give a bass boost. IPX7 rated water-resistant. The wireless party chain connects two Tribit speakers to produce a stereo sound. The battery life of up to 20 hours.
Pros
Increase the intensity of sound by pairing two Tribit speakers to play in a synchronized stereo sound 
Durable with its water-resistant feature able to withstand splashes, rain, and submersion in water.
Hitting the XBass button gives your bass a massive boost.
User Experience From Amazon.com says–  The sound produced by this small-sized speaker has beaten my expectations. Powerful bass, clear highs, zero distortion. The music also comes out of the top and bottom of the speaker. So it seems best to lay the speaker on its side for the best sound possible. I am glad. 
Cons
It has problems in giving the right sound quality for complicated tracks.
A User from Amazon.com says- I'm yet to understand what this company's claim of stereo mean because after pairing these together, I was expecting to hear a distinct left channel and right channel audio. However, instead, I heard two equal sounds. I've even tried using channel isolation application and all to no avail.
5. Ultimate Ears Boom 2
Price: $77.58 
Ultimate Ears Boom 2 Speaker Features: Boom 2 is a 3600 sound portable Bluetooth speaker, having great sound rumbling in all directions. The battery life of up to 15 hours, water and drop-proof, and a companion app which enables it pairs with up to 150 EU speakers and more features.
Pros
Durable and rugged with its water and drop-proof feature
Has long battery life that guarantees long hours of use
Aux In port available for non-Bluetooth devices
Quality sound with no hisses at its maximum
The application is fully packed with features like EQ, and more
Long Bluetooth range.
Microphone enabled too for music selection.
User Experience from Reddit.com says- This is what I love about it: Sound is crazy, clear, and loud. Among the best in the market. App posses feature like EQ, Volume Remote on and off via the app. Awesome feature! Bluetooth range is 100′, not 30′.
Cons
Has a buggy software
Microphone receivers are not too sensitive to voice.
A User from Amazon.com says- The software is buggy and lacks a great deal of configuring ability. Streaming music over Bluetooth has no complaints, but it lags while using a physical connection and missing some sound as I suspect it's trying to save battery.
Read our recommended products page, we have listed the best speakers after testing 100s of speakers.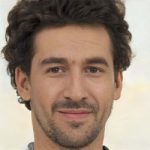 Sam has been a Smart Things expert for years and the author of DIY SmartThings. Recently he's really more into Nest smart devices and has a lot of experience with all sorts of projects from converting a regular Home to completely a smart home with the background degree in Electronics.