What is it Worth? The MegaBoom 3 is a portable EU 3600 sound characteristics Bluetooth speaker. It's water, drop, and dustproof, and a battery life of 20 hours. It has a feature-packed application, e.g., connects up to 150 EU speakers, customizable EQ, and more. Built-in speakerphone for call purposes.
What is it Not Worth? Charging is inconsistent. Could connect for long charging hours, and yet it's not fully charged, it might not even turn up. It does not come with a WiFi connectivity feature. The battery life is disappointing at higher volumes. Charging duck is bought separately. There is no Bass at a higher amplification.
How Long Does UE Megaboom 3 Battery Last? When working correctly without any firmware or hardware issues, the MegaBoom 3 is a top-notch speaker. The battery life lasts based on the volume of the speaker, in our testing with medium volume it lasted for 24 hours. Battery usage lasted for 15 hours with the highest volume and the same battery lasted for 30 hours with the lowest volume. The battery is very good and with its fast charging feature it charges very fast.
Battery Charging Speed: it takes 5 hour 30 minutes to fully charge, well this is decent for your home use, but if you are planning to buy to take this daily, you may need to charge this overnight to make the speaker fully charged.
User Experiences:
Good
A user from Reddit.com says- Currently, this Logitech UE Megaboom is my go-to speaker for everything because it's semi indestructible and waterproof. Either for hiking, snowboarding, at bonfires on the beach, or in a dorm room, it is reliable. Incredible battery life.
Another user from Amazon.com says- This speaker has beaten other competitor's hands down as the best wireless Bluetooth speaker available. The sound quality exactly meets up expectations of what you desire out of an expensive premium product. Also, both the app and Megaboom are very user friendly, easy to set up. I love it, dearly. 
Bad
A User from Amazon.com says- This product has completely stopped working just after nine months of use. Regardless of undergoing full charge, it hasn't turned on. I've never put in harm's way before, not even taking it close to water. Spending your money on this is a waste.
Another User from Amazon.com says- Using the UE app to pair speakers is very inconsistent with a high possibility of not matching. If a phone call is received while paired, one of the speakers would unpair and requiring a new pairing process through the app on my iPhone 7 Plus.
Is This a Smart Speaker?
Though a durable portable Bluetooth speaker with 360 degrees sound and feature-packed application, before being categorized as a smart speaker, it's supposed to possess an intelligent virtual assistant. 
Apple developed Siri to assist in voice recognition. Google has Google's assistant. Amazon uses Amazon Alexa's aid and other brands not having their's, partner with those having. Designed to recognize a voice command and yield results via a wireless connection. They check the weather, stream music, control lights and other smart devices, and more. 
MegaBoom 3 has no such virtual smart assistant feature. Therefore it's not a smart speaker.
Alternatives For Megaboom 3 with Best Battery:
Considered below are five options for Megaboom 3:
1. Cambridge Sound works Oontz Angle 3 Plus
Price: $43.35
Features: A wireless stereo sound Bluetooth speaker having distinct mids and highs with enhanced bass. Ultra-durable IPX5 water, dust, and sand proof. The battery life of up to 30 hours. Aux In port available.
Pros
Dual driver stereo speaker
Aux In allows playing from non-Bluetooth connecting devices like TVs
Long hours of battery life mean long hours of enjoyment
It is water, dust, and sand-proof meaning it can be taken along to the beach, vacation and more
User Experience – I am Delighted, especially with the bass. The highs and mid-range are crisp. I've never experienced my battery running down flat because of its long battery life. Due to this, there is motivation to explore larger Cambridge speakers for more bass. I highly recommend this speaker
Cons
Do not partially or fully submerge it in water as IPX5 rated speakers can only resist gentle water spray & splash 
Distortions at higher volumes
The low end is lacking in quality.
This speaker is not built for parties because it is not loud.
A User from Amazon.com says – I find the audio quality drops a lot quietly during transmission. I'll rate the audio quality 6/10 because there is noticeable distortion at high volume. The overall sound is very blurry, especially the bass. The steep pitch is a little jarring. For loud music, it is relatively weak and not for classical/ orchestra.
2. JBL Charge 3
Price: $99.95
 Features: Portable Bluetooth speaker that can wirelessly connect up to 3 smartphones or tablets for powerful stereo sound. Link with multiple JBL enabled speakers are possible, waterproof, and a battery life of up to 20 hours. Noise and echo-canceling feature enabled for speakerphone.
Pros
 Durable with its water-resistant feature
 Approximately up to 20 hours of battery life isn't disappointing
It doesn't get distorted in sound quality even at maximum volume
Can be used to charge your mobile device
User Experience from Amazon.com says– Still looks new even after three years. The best speaker money can buy because of its excellent sound quality and majorly because of how insanely tough this thing is. For lovers of music, it won't let you down
Cons
Severe warnings on tiny magnets that can be inhaled or ingested. So more caution is required using it.
A User from Reddit.com says- Upon initial usage, I charged it for like 2 hours and started playing music, no problems then. I tried turning it on two minutes later by clicking a startup button, it only lit up, and on letting off my finger, nothing happened. With the startup button terrible, I can't carry out any form of reset.
3. Anker Soundcore Flare Speaker.
Price: $59.00
Features: This is a portable wireless Bluetooth 3600 sound speaker, accompanied by full-range drivers and thumping bass radiators. Neodymium drivers also aid bass up. IPX7 rated water-resistant. LED lights installed to play in sync with the music. AUX port is available.
Pros
Soundcore App allows complete customization of Flares sound and Lights through your smartphone or tablet
Multiply the intensity of music by pairing two Flare speaker to play in a synchronized sound and light manner
Durable with its water-resistant feature able to withstand splashes, rain, and submersion in water.
It has a quality sound with great bass. A bass up button intensifies it.
User Experience From Amazon.com says– Anker Soundcore Flare is the best among its class. And above its level with other quality speakers, it does not lack behind. The sound is tremendously loud and balanced. And they are not too expensive.
Cons
Deficient sound highs and lows.
A slightly loud connection tone produced once paired 
The bass might not meet the expectations of audiophiles.
A User from Amazon.com says- I had the intention of wanting to enjoy a full audio experience as I heard it is a party speaker. But upon turning it up to maximum volume, the device seems to reduce the bass; this Results in a compressed and chopped off sound.
4. Bose Soundlink Color II
Price: $99.0
Features:  A powerful pack of bold sound into a small, water-resistant speaker. On the go portable Bluetooth speaker, rugged with a soft-touch silicone exterior, 3.5-millimeter Auxiliary Port. Makes use of Bose SimpleSync technology to pair with Bose Smart Home Family to play in sync. Eight hours of battery life.
Pros
Rugged with a water-resistant quality
Voice prompts you through Bluetooth pairing
Take calls easily with voice prompts and access your phone's virtual assistant
Produces deep bass and quality sound 
It quickly connects with previously connected devices.
User Experience from Reddit.com –  I got these for both my dad and myself because they're incredible! The sound from such a little box is fantastic. The battery last longer than advertised. It is an excellent product.
Cons
Approximately eight hours of battery life is not impressive
Does poorly with lots of instruments playing together
A User from Amazon.com says- The very poorly marked buttons have saddened me greatly. The icons are pale and almost impossible to see until you know its placement by memory! 
5. Wonder Boom 2
Price: $99.88
Features: A surprisingly more magnificent 360 degrees sound, ultra-portable Bluetooth, and powerful bass. It has an outdoor boost button, which instantly, when pushed, increases loudness and clarity when outdoors. Water, drop, and dustproof, it floats also. Up to 13 hours of battery life.
Pros
Durable with its water and dirt resistant quality
Compatible with lots of Bluetooth devices
Ultra-portable so can be taken along to anywhere
Can pair with other speakers for a louder party
User Experience from Amazon.com – So far, among all the multiple speakers I've bought, this is the best Bluetooth speaker. The sound for its size is superior to any other. For both outdoors and indoors, I can't express how glad I am for purchasing this product. 
Cons
No battery indication display status on your connected device.
The battery life of Megaboom 3 exhaust at a disappointing rate at maximum volume outdoors.
A User from Reddit.com says-My reason for making this purchase was sole as an outdoor travel sort of speaker. I don't like the sound. Lacks depth and sounds kind of hollow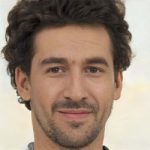 Sam has been a Smart Things expert for years and the author of DIY SmartThings. Recently he's really more into Nest smart devices and has a lot of experience with all sorts of projects from converting a regular Home to completely a smart home with the background degree in Electronics.