What Is It Worth? A compact design WiFi and Bluetooth enabled speaker with quality immersive Jbl sound and deep bass. Chromecast, Google assistant, and hands-free voice control built-in to allow streaming over a wireless connection from the cloud. Multi-room support enabled.

What Is It Not Worth? The JBL 300 doesn't possess a built-in battery. It is mandatory to plug it into a power source always while in use. You are also required to download the Google app before Bluetooth connectivity. It is possible to hear a crackling noise in them. There are fluctuating Bluetooth connectivity issues.

The Bottom Line: If you desire an indoor speaker having immersive JBL sound, crystal clear highs, deep bass, and you can make do with the price, then the JBL link 300 is a good deal for you.

User Experiences:
Good
A User from Jbl.com says: The JBL Link 300's sound is on point. It has room-filling deep bass. Easy to set up with the Google Home app. Utilizing voice commands within this speaker is simply amazing.

Another User from Jbl.com says: The tremendous deep bass is applaudable considering its size. The compact size doesn't occupy much space. We make use of the Google assistant feature while the tv is blasting, and it still recognizes our request even without us having to yell. It's swift and responsive to questions and requests.

Bad
A User from Jbl.com says: My intention for purchasing this speaker was to limit my use of wired speakers with my computer. For the first five minutes after I connected it via Bluetooth, it worked great, but later on, I couldn't get any sound. The speaker's Bluetooth and the music are linked, but nothing is coming out. 

Another User from Jbl.com says: I got my first Jbl 300 returned and replaced because there was a crackling noise. However, this new speaker has the same issue as the first. Both speakers also struggle to connect to the WiFi.

Is This A Smart Speaker?
Yes, it's a smart speaker. A compact design Jbl Link 300 speaker comes with immersive sound having deep bass. Possesses built-in hands-free voice control and a Google assistant that's always ready to assist. 
It is capable of streaming music via its wireless connection from Spotify, Google Music, Pandora, and more without any interruptions. Also, a wide range of information services is provided, like time, weather reports, news, and more. Chromecast, too is built-in, enabling pairing with other compatible speakers for multi-room playing effect.
All these smart speaker functionalities it possesses make it a smart speaker too.

Alternatives For The Jbl Link 300
Considered below are five corresponding options:

1. Google Home Max
Price: $399.00
Google Home Max Features: 
Deep bass and clear crystal high sound production are imminent due to its Built-in dual 4.5″ woofers and custom tweeters. Google Assistant feature streams popular music from Spotify, Google Music, and more. 3.5mm Aux port and USB-C input.

Pros
•Capable of pairing two max in stereo.
•For balanced sound, it uses machine learning to automatically adjust the equalizer settings to one that suits your room size.
•Google Assistant feature streams over a wireless connection to play favorite music, manage your events, news, and more.
•It can control other smart devices like lights, locks, and more.
•Top-notch sound and sleek sensitive touch control.

User Experience From Reddit.com- The smart feature it uses to adjust sounds to fit the size of the room automatically is incredible. I initially observed that after installation, the sound of the music I played first was disappointing. But upon returning after about 15 minutes, it had gone from bad to exceptionally good. It just fills the room.

Cons
•No built-in battery, so it must be inserted into a power source before it can come on. 

A User from Reddit.com says – Countless times the Max has been dropping my wireless connection; this has left me unimpressed with the Max. Severally too, Google Assistant feature has been activated on its own that I finally resolved to put the mic off.
2. Bose Home Speaker 500
Price: $229.95
Bose Home Speaker 500 Features: Designed with an LCD screen that displays what's previously played. It two custom drivers facing in opposite directions produces powerful stereo wall-wall sound. Dual virtual assistants, Google Assistant and Alexa, built-in with microphone arrays for efficient voice-controlled streaming. 

Pros
•The dual virtual assistants help you control your music, get informed, and manage your day.
•It streams music through a wireless connection from Spotify, Amazon Music or Apple Music, and more.
•It pairs with two or more Bose Home speakers for multi-room effect.
•The Bose SimpleSync technology enables you to group a Home speaker and Sound link Bluetooth to play in sync.
•Virtual assistants, through upgrades at intervals, increase their wide range of skills. 
•Voice picks up due to its microphone arrays.

User Experience from Reddit.com Says: After taking a comparative look at the functionality of this speaker with other smart speakers over some time, this is undoubtedly my favorite.

Cons
WiFi set up connection has issues.
The application is buggy.

A User from Amazon.com Says: I had issues regarding the WiFi set up, so I downloaded the manual, tried following the instructions. However, there are significant differences in the information contained on the Bose app and the manual's instructions. I can not get past this all day.

3. Sonos Move Speaker
Price: $399
Sonos Move Features: Ultra-durable with it being humidity, rain, salt spray, dust, snow, UV rays, and extreme heat or cold resistance. Portable Sonos Move can adapt its sound to fill any space. Google and Amazon Alexa assistants built-in for wireless streaming of favorite music, get answers to your questions, set the alarm, and more. Up to 10 hours of battery life.
Pros
•Ultra-durable weather and shock-resistant hard wearing case.
•Amazon Alexa's ever-increasing range of mad skills.
•Google Assistant feature comes handy with lots of help available.
•A quick charging base.

User Experience From Amazon.com- Portable, weather-resistant, Trueplay, voice control, Bluetooth, Sonos sound, and of course, WiFi capability all functions superbly. Indeed a fantastic speaker. 

Cons
•The charging base is not durable.
•If the WiFi connection is lost, your equalizer settings are stuck, and change is not possible,
•After the initial pairing, hitting the Bluetooth pairing button while away from WiFi will make it stop playing till you get a WiFi connection.

A User from Reddit.com says – Attempting to pair the Bluetooth won't work without first setting it up on WiFi. Its a discoverability issue; this should not be the case.

4. Bose Home Speaker
Price: $349.00
 Features: 
Bose most versatile portable smart speaker with a 3600 sound that radiates better sound quality and bass in all directions. Google and Alexa's assistant feature streams popular music from Spotify, Google Music, and more. There are 12 hours of battery life with a water-resistant, durable feature and multi-room capacity.

Pros
•Multi-room play with other Bose family of speakers paired.
•Google and Alexa assistant streams over a wireless connection to play favorite music, manage your events, news, and more.
•Durable with its water-resistant quality.
•The dual virtual assistant improves over time with updates at intervals.
•Easy to set up, and a charging cradle makes it more portable.

User Experience From Amazon.com- Great sound and Alexa voice control streams our playlists and favorite bands, so it is worth it. It is moved around the house frequently, so the base charger and carrying handle make it highly portable.

Cons
•The battery life is too low, considering the price.
•It doesn't seem to establish a connection with all Bose family of smart speakers to play in sync.

A User from Reddit.com says – After I had recently purchased it, I realized that it does not pair with the Soundlink Revolve. I am disappointed.

5. Bowers and Wilkins Formation Flex Speaker.
Price: $449.99
 Features: 
An immersive sound speaker, which supports Bluetooth and WiFi connections to play music from Spotify, Apple, AirPlay2, and more. Accompanied by the Formation of wireless technology that enables it to create a robust network capable of streaming 24/96 high-resolution stereo.
Pros
•Easy to set up following the instructions provided using the application.
•It can be paired with other Formation's speakers to play in sync.
•It streams favorite music through a wireless connection from Spotify, AirPlay2, Apple, and more.
•Attractive design with touch-sensitive buttons.

User Experience From Reddit.com- This speaker is an excellent option for anyone contemplating on having a speaker in terms of sound. The Bowers & Wilkins Formation Flex speaker just sounds impressive, and the price is quite nice

Cons
•It doesn't come with built-in batteries.
•It has limited connectivity.
•To enjoy the high-resolution capability, you've got to make use of Roon music playback software, and this doesn't come cheap, you have to pay for it yearly.
•It is expensive.
•No AUX-In port.

A User from Avforums.com says –  Nice speaker, but it is expensive accompanied with the yearly subscription on Roon. In my opinion, one may find better speakers out there going for less this amount.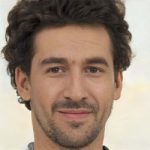 Sam has been a Smart Things expert for years and the author of DIY SmartThings. Recently he's really more into Nest smart devices and has a lot of experience with all sorts of projects from converting a regular Home to completely a smart home with the background degree in Electronics.