It is a well-known fact that computers and many devices connected to the Internet can get hacked, including smart TVs. But this leaves us with the following question that we will answer in this article: Can a non-smart TV get hacked or can a virus get inside of it?
In today's world, with all the connectivity our devices have, it is very easy for a hacker to get access to all of our private information or to get a virus inside our devices.
That's one of the greatest fears many of us have and can make us critical of technological advancement in gadgets, making us look like paranoiacs.
Luckily for many people, non-smart TVs can't get hacked nor have a virus inside of them that can make them malfunction or give out your information.
So, if you want to find the reasons why non-smart TVs can't get hacked or have viruses, or to know how you can identify whether your TV is a smart TV or a non-smart TV, keep reading this article and hopefully you'll find the answers to all the questions you are having.
Read More – Best Televisions in the World
Is Your TV A Smart One?
This is a perfectly normal question to ask yourself if you don't know much about technology and want your information to be safe, fearing that a smart TV would compromise your information's security by letting someone hack it. The followings steps will be very helpful, letting you understand if your TV is smart or an old fashion one:
Step 1: If it If it has access to the internet, then it's a smart TV, it's a smart TV.
Step 2: If there is a port at the back of the TV for connecting an Ethernet cable or a cable coming from your router, then it's a smart TV
Step 3: If it allows you to connect wirelessly to other devices, like a mobile phone for instance, then it's a smart TV
Step 4: If it has any menu with streaming applications such as Netflix or YouTube, then it surely is a smart TV
Step 5: You can check on the internet by writing your TV's brand and model, and there it should say whether it is a smart TV or a regular one
The First Reason Of Why A Smart TV Can Get Hacked
As we have already said, smart TVs can be hacked and get viruses, and this leaves us asking the question of: Why is it possible for a hacker to get a virus in your smart TV?. Well, a smart TV is very similar to a computer, and one of the reasons they both can get hacked is because of their connection to the internet.
Their ability to download programs and files that may not be secure and contain viruses makes them hackable too. Also, the option of plugging a USB into your TV to access its files can make your TV vulnerable to viruses from hackers.
The Second Reason
Another reason why a smart TV can get hacked and infected with viruses is that, like a computer or smartphone, they have an operating system that is susceptible to virus attack. This makes it easy for a virus to get in either through apps, or through USB sticks, and to mess with many things, including your webcam.
Why A Regular TV Won't Get Hacked?
As already established, smart TVs can get hacked for their connection to the Internet, ability to accept external devices like USB sticks, and the operating systems that make them vulnerable. The fact that normal TVs lack all of those things, makes it impossible for someone to hack into your TV and steal all of your information or get your TV infected with a virus.
This been said if you decide to make use of a smart plug to turn your normal 'dumb' TV into a "smart one", you need have no worries about hackers or viruses, as long as accessing the internet, connecting USB sticks remains impossible, also remembering its different OS from that of a smart TV.
How Does A Non-Smart TV Work?
We already established that a non-smart TV has a different OS from a smart TV. Think of it as a "visual-radio", where it relays image signal to match the sound signal it receives.
How does it work? It consists of a TV camera that converts sound and picture into signals, a TV transmitter that transmits these signals through airwaves, and a TV receiver (the TV set in your room), that transmits these signals back to sound and picture, and that's all there is to it.
The TV doesn't execute any other action, so there is no chance that a virus can get in because it simply cannot do anything on your TV, and it won't even be recognized by the TV.
If I Use a Streaming Device Connected, Will My TV Get Hacked?
Another question you may have is if you use a device like a Chromecast or an amazon fire stick, can your normal TV get hacked? The answer is that the smart streaming device, like a Chromecast, can get hacked but your non-smart TV still won't get viruses or malfunction.
How To Avoid Being Hacked?
There are several things you can do to make it difficult for someone to hack your smart TV, and steal your information, or have your smart TV infected with a virus. We will talk about some options below that you can choose from to make it harder for your smart TV to get hacked:
Use an antivirus.
If you can, disconnect your smart TV from the Internet.
Don't download non-reliable apps, and avoid shopping from unreliable sites no matter the offer(s).
Log out from your social media and sites where you have important personal information, for instance, shopping sites.
Use restrictive options for your TV's setup, and regularly update the operating OS.
Don't give anyone access to the USB port.Choose a wired connection over wireless.
Use strong passwords and encryptions.
Turn off the microphone and cover the TV's camera.
Using An Antivirus
If you have a smart TV or any other smart device and are afraid that your information might get compromised by a hacker, then a very good option is to install an antivirus for your device. Many antivirus apps are free and compatible with a smart TV that will help you to keep it more secure. Some of them are:
McAfee antivirus (is sometimes already installed in Samsung's smart TVs)
ESET Smart TV Security (compatible with Android TV)
Dr. Web Security Space (a reliable antivirus)
Avast SecureLine ( is an antivirus that also comes with a VPN)
Disconnect Your TV From The Internet
Another thing you might want to do to reduce the chances of getting hacked and getting viruses is to disconnect your smart TV from the Internet. If you do this, your smart TV will be offline and more difficult for anyone to hack while you are not using it. If you must use the internet, make it brief, go in, and come out.
Don't Download Anything That Might Be Insecure And Avoid Unverified Vendors
Though your smart TV will come with installed apps, which may not much, you have the option of downloading other apps. Download apps from only trusted and reputable sources. Also, sometimes, you may find some very tempting offers on products and services. Do not be tempted to shop with unverified vendors.
Don't install anything that is not from your TV's store, and especially don't install anything from an Internet ad.
Log Out Of Your Social  Media
One thing you should do if you want to reduce the chances of getting your smart TV hacked, and getting your information stolen is to log out of your social media accounts when you are not using them. Leaving your social media accounts open on a TV will make a hacker have a free and easy pass to access your sensitive data. Also, it is advisable to log out of your online accounts where you shop which holds sensitive information like your card details.
Use Restrictive Options For Your TV's Setup, And Regularly Update The Operating System (OS)
During the setup of your smart TV, you will be asked to enable certain features like data sharing and the rest. Always, reduce your exposure by being stringent on the features that you enable. Also, keeping your smart TV's OS (Operating System) up to date ensures you have the latest protection from the manufacturer.
Be Careful Of Who You Give Your Details To
In this day and age, there are always warnings from various organizations, and institutions reminding their customers to never give their sensitive details to a caller, or respond to a mail or message or even provide such in person.
When people ask for sensitive details like login password, this should ring an alarm. A trustworthy vendor, institution, or service provider will never ask you for your password, PIN, or any other sensitive data. If your sensitive details become compromised, a hacker can easily hack into your smart TV and hack into any other devices in your home connected to the internet.
Don't Let Everyone Connect A USB To Your TV
This precautionary measure is similar to that of watching what and where you download apps from. Don't plug just about any USB into your TV's USB port as a USB could have a virus from a hacker that can be used to hack into your smart TV. So we recommend that you don't let just anyone get access to your USB port.
Choose A Wired Connection Over Wireless
If your smart TV has the option for connecting to the internet through a wired option, an Ethernet connection, then choose it over the wireless. A wired connection is less vulnerable to hackers compared to its counterpart.
Read more – Can you connect bluetooth speaker to smart tv(Opens in a new browser tab)
Use Strong Passwords And Encryptions
This point can never be overemphasized. Always use a strong password (consisting of letters in both cases and characters or symbols) on your Wi-Fi router and modem. Do not make use of the default password or numbers only like date of birth or anniversary dates. Where possible too, make use of encryptions.
Turn Off The Microphone And Cover The TV's Camera
If you don't intend to use voice controls, then disable your smart TV's microphone. Also, if you are not making use of the camera for a video call, then cover it up. You can make use of tape to cover your camera.
The Take Away
In this article we discussed the impossibility of someone hacking your non-smart TV. We also talked about how you can distinguish between a non-smart TV and a smart one and talked a little about how non-smart TVs work to help you understand better the reasons why smart TVs can get hacked and non-smart TVs can't. And finally, we talked about the different methods you can use to reduce your chances of getting hacked if you have a smart TV. We do hope you have found this information useful.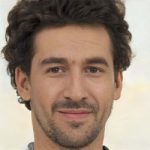 Sam has been a Smart Things expert for years and the author of DIY SmartThings. Recently he's really more into Nest smart devices and has a lot of experience with all sorts of projects from converting a regular Home to completely a smart home with the background degree in Electronics.