We already know that you can plug your Amazon Fire Stick directly into your television if it has an HDMI port, but the question we will answer today is: Can you plug your Amazon Fire Stick into your cable box?
Most cable boxes will have only one HDMI port to connect cable to television through it, if your cable box has another HDMI port, then you can plug your firestick to your cable box and use it. To get best results from your firestick, its recommended to plug your firestick directly to your tv. Some of the benefits of plugging firestick directly to TV are.
You can control your tv with your voice.
You can connect your tv to smart speaker and command the television what you want to do.
You can switch inputs between different HDMI inputs and to turn on TV and Off.
Hey Alexa, Turn on the TV.
Hey Alexa, switch to HDMI 1.
Hey Alexa, How's the weather.
Hey Alexa, Launch YouTube.
Read more – Top Smart TVs in the World
Differences Between Cable Box And Amazon Fire Stick
You may be asking yourself "Why would I want to plug my Amazon Fire Stick if I already have a cable box?". Well, these two things are very different and both can do things that the other one can't.
In the following chart, we will show you some differences between regular cable boxes and the Amazon Fire Stick to help you realize whether you need it or not.
| Amazon Fire Stick | Cable Box |
| --- | --- |
| You have to pay for Internet and Telephone separately | Usually, one company provides cable, Internet, and Telephone service |
| Streaming services are cheaper if you only have a few | The cable is more expensive than the majority of streaming services |
| Can choose what and when to watch | Cable has live channels that you can't choose |
| Amazon fire stick also perfect to watch live tv like YouTube TV, Hulu TV and Sling | Perfect for watching live TV like football games or live interviews like night shows. |
| A lot of variety, from youtube channels to any movies or TV show | You have to be satisfied with whatever the channels are streaming |
| More quality in streaming services | Many channels can't offer 4K TV |
| It takes more time to load a movie than cable TV | It doesn't need to load and in live TV there is practically no difference of time than in real life |
| You don't need any cables, just plug fire stick into an HDMI port | It usually has many cables connected to your TV |
| You need an HDMI port, that many old TVs doesn't have | Compatible with old TVs |
Go With Firestick not Cable Box
We have already shown you the differences between a cable box and the Amazon Fire Stick, and our suggestion is to get rid of your cable box and just use the Amazon Fire Stick. Amazon Fire Stick, can do many things that the cable box can't and they also share many qualities like, for example:
Their ability to let you watch movies and TV shows whenever you want.
Let you watch from popular apps like Netflix and Hulu.
Every live channel will also has individual apps that you can watch the content whenever and wherever you want.
Reduce Number Of Cables
Has it ever happened to you that you had to connect a cable behind your TV but there was a mess of cables making it impossible for you to do it?
This is a very common problem that many people that still use cable boxes face. To fix it, a very good option is to just stop using your cable box and to only connect the Amazon Fire Stick, leaving everything very tidy.
Cable TV Apps Supported By Amazon Fire Stick
If you are a big fan of live TV, don't worry, there are many cable provider apps compatible with the Amazon Fire Stick, and many more that are under development.
One of the main reasons to keep paying cable TV is if you are a big fan of some live channels and sports, but luckily, many channels providers have an app that will let you watch their channels on your Fire Stick
How To Download The Apps
As we showed you in the chart above, there are many Apps of cable providers that can be installed on your Amazon Fire Stick, and they are very easy to download. The Amazon Firestick is very simple to use and it won't be very difficult to install the apps you want, but if you don't know how to do it, just follow these simple steps:
●      Go to Amazon's main page
●      Go to the search option
●      Write the name of the app
●      Select the download option
●      Once downloaded, just open the app
Does Amazon Fire Stick Replace Cable?(Opens in a new browser tab)
Frequently Asked Question and Answers
In the following paragraphs, we will try to answer some of the most asked doubts of the Amazon Fire TV. So if you have some questions, just keep reading and we will probably be able to help you! The questions we will answer are:
Do I Need A Cable To Connect It?
It won't be necessary for you to use any cable to connect the Amazon Fire Stick to your TV. The device is very simple and you can plug it directly into your HDMI port on your TV or cable box and it will work perfectly. This is very efficient because you won't have a cable mess behind your TV as it happens to many people.
Would It Work If I Connect It To An Old TV?
The Amazon Fire Stick is intelligent on its own and doesn't need a Smart TV to work. But many old TVs don't have any HDMI ports, being this the only way the Amazon Fire Stick can connect. Fortunately, there are many adapters that you can use or you can even plug it into your cable box and it will work just fine.
Can I Use It Outside Of The USA?
Many devices can only be used in the place they were made, but in the case of the Amazon Fire Stick, it can be used in almost any part of the world, only needing the Internet to work. Although the Fire Stick will work without a problem outside of the USA, there may be some apps that are only meant to work inside this country, and won't offer their services in other parts of the world.
Do I Need To Have Amazon Prime?
No, it is not necessary to have Amazon Prime to use the Amazon Fire Stick, but it comes with the advantage of a 3 month free trial of this service, so if you like it you can subscribe. But if you decide you don't want it you will still be able to use this device with other apps, like example Netflix, Hulu TV, or Disney+.
What To Do Once You Plugged It?
It is a very frequently asked question what to do next once you plug the Amazon Fire Stick into your TV or cable box. Once you have done that, you should switch the source of your TV to HDMI, and by doing this, you will now be able to use your Amazon Fire Stick.
Can You Use Firestick on Multiple TVs(Opens in a new browser tab)
Can Firestick Be Used With Any TV(Opens in a new browser tab)
Can You Use Amazon Firestick on Roku TV?(Opens in a new browser tab)
The Takeaway
Its good to connect amazon fire Stick directly to your tv and the fire stick will take care everything for you.
Fire stick has the capabilities to switch between fire stick and cable box, you can command the fire stick with your voice something like switch to HDMI1 and it will automatically switch the inputs and you can watch either live tv or different content like YouTube, Netflix and Hulu.
If you want to completely get rid of cable box, you can do that too. its completely your decision how you want to go and what is comfortable for you.
If you live in remote areas and if you are having frequent internet connection issues, then consider keeping cable box and internet. Even though if you still loose internet you can still watch the tv.
What did you do, did you completely get rid of cable box or you want to keep both. Leave us a comment below other readers might help your comment.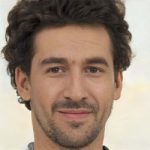 Sam has been a Smart Things expert for years and the author of DIY SmartThings. Recently he's really more into Nest smart devices and has a lot of experience with all sorts of projects from converting a regular Home to completely a smart home with the background degree in Electronics.