Are you facing a problem in connecting Firestick with Roku TV or looking for the best streaming service? If yes, we can help you with these problems. 
Connecting a Firestick to Roku is relatively easy. However, selecting between the two is a bit complicated. But don't worry, before you take the decision read our article. You will get most of the answers to your questions
Yes, you can easily use Firestick on Roku TV if you have an additional HDMI port on your TV. You already have Roku Stick or Roku TV already installed in smart TV, and an extra HDMI port is the only way to connect your Firestick. Thanks to Firestick affiliation with other latest streaming services like Netflix, Hulu, Disney+ and hundreds of apps that you can use and you also have numerous VPN apps and you can also control your kids by installing Amazon Kids Subscription program.
When you turn on the tv, sometimes televisions boot up with your default TV screen. For example, if you have Roku TV inbuilt and you are connecting Firestick to additional HDMI port, when you turn on the tv with Firestick remote, It just loads the Roku TV home screen, you need to manually switch the inputs.

its frustrating to operate with two remotes
Interesting Article – Top Smart TVs in the World
Difference between Firestick and Roku TV
Both Firestick and Roku TV are the best streaming devices to play seasons, movies, games, documentaries, and many more. However, both these devices differ in streaming capabilities, interface, navigation, data usage, and much more. Let's see how these two differ from each other.
| Firestick | Roku TV |
| --- | --- |
| Firestick provides Amazon voice control called Alexa, which is very systematic and updated and helps voice search. | Roku also provides its voice search system. However, it is not as good as Alexa but still a perfect one. |
| Firestick is not data-efficient and uses almost four times more data than Roku Tv. Hence, it costs a lot in data usage. | Roku TV is a very data efficient streaming service and costs four times less than Firestick in data usage. |
| Firestick Interface is complicated compared to the Roku as it emphasizes prime video and becomes challenging to search for other videos. | Roku TV is straightforward, like an old-school App interface. All channel subscriptions are available on the home screen and are easily accessible. |
| Amazon is much more flexible in subscriptions, and you can use that on your laptops, mobiles, and Roku Tv. | Roku Tv binds you in the Roku ecosystem and only allows Roku channel only on Rokus devices. |
| Amazon Firestick has more features and apps than Roku TV and has support in many countries | Roku Tv has less features when compared with Firestick and has less support in other countries. |
Is it worth buying Firestick?
Yes, it is worth it. Firestick is one of the top streaming devices and offers advanced features and several quality channels. It gives access to many top streaming channels worldwide like Netflix, HBO, Fox Sports, Dazn, Al Jazeera, NBZ News, Disney, and many other channels with 1080p to 4K resolution at a very reasonable price. 
However, there is a battle running between many streaming devices like Firestick, Roku TV, Google TV, Apple TV, etc. All these platforms are excellent and have a tremendous amount of content for the users. Therefore, there is no loss in buying any of the above—all you have to see is your choice and budget.
Its price right now is 39.99,  in which it provides access to 100+ Famous TV channels. It further has Alexa voice search by Amazon, which helps you to search content on Amazon easily. You say, "Search for Vikings on Netflix," and boom! It will open Vikings for you. In short, Firestick is an ecosystem on its own where you get high-quality content from a variety of channels at a very nominal price. So, it is worth buying in any case.
Have you considered Google TV and Apple TV? 
In between the two, I recommend Google TV. It has some cool features, their search is the best and it will also tell what are the trending movies and shows that people are searching in Google and show you on the screen, it's easy for you to choose which movie and show you want to watch next.However, it is relatively new, and need some improvements and additional apps. But, at present, it might not provide optimal results like Firestick. On the other hand, Apple TV is good if you can afford $150 for a TV stick and additional subscriptions. 
Google Chromecast and Apple TV are also competitors of Roku and Firestick in streaming. Both these systems have a variety and are very flexible in terms of usage. Even though you have Firestick or roku tv you can install Apple TV apps and watch movies and Shows. Google TV is also coming up with an app for Firestick, not sure if Amazon approves the App :). 
Google TV and  Apple TV are relatively new and don't have all the features that Amazon offers, and also has less apps when compared with the Firestick. 
Our Recommendation
The final choice is totally up to you, depending on your favorite channels and budget. However, we can recommend different options depending on the user situation.
Buy something that is compatible with your other devices, especially your smart speaker, it's easy to control your tv with your voice. If you have Alexa, use firestick and if you have Google Nest Mini use Google TV.
My recommendation is to use Firestick for now and upgrade to Google Stick in an Year or Two. I Personally like Google TV Stick over Firestick but Google TV lacks some apps, like you don't have a proper internet browser, you can't control time limits for kids.
Pros and Cons of Amazon Firestick
Here are a few pros and cons of Firestick.
Pros:
Massive Content: Amazon Firestick has a large number of channels and provides a lot of quality content to the subscribers.
Simple Design: It has a straightforward design in which the user lands at the home screen where all his subscriptions will be visible. Tap the remote and go to your desired channel.
4K resolution: Amazon Firestick has an excellent resolution and can stream content up to 4k resolution. If you are interested in High resolution, it is the right choice.
Fastest Streaming Device: It is one of the fastest streaming devices in the world. However, it's not technically approved, but the user claims it the fastest streamer.
Cons:
Excess Data Usage: Amazon Firestick is not data-efficient, and it costs an average of 4 times more data than other streaming devices and hence, increases the bill.
Limited Scope: It has limited scope as compared to other devices in terms of peripheral. So, you cannot use it easily with a computer or mobile like Google Chromecast.
Frequently Asked Questions
Here are some frequently asked questions about these streaming devices.
Can we watch regular TV on these streaming devices? 
You can watch Normal TV on these streaming devices as they have many live broadcasting channels like ABC, Fox News, Al Jazeera, and many others. Furthermore, you can connect the antenna to many streaming devices like Roku TV for live broadcasting.
Do I Need a Firestick or Roku TV if I already have Smart Tv?
It depends on your TV. Some TV can access all streaming services, so it would not be reasonable to buy these streaming devices. However, some smart TV limits some subscriptions, and you have to look for these streaming devices to get the subscription.
Would Firestick work if connected to the old TV?
Yes, it will work. If your old TV has an HDMI port and its resolution fulfills the Firestick criteria, it will successfully connect to the old TV. However, if your TV doesn't have HDMI, many adapters available in the market nowadays for making a connection.
How to activate Roku screensaver?
First, buy a screensaver or get a free one from the store. Go to the Roku home screen and select "Roku player's settings." Then scroll down and activate the screensaver from the menu.
How to Activate a Firestick Screensaver?
Go to the home screen, click on the "Setting" menu. Scroll down and select "Display and Sounds." From here, click on "Screen Saver" and click activate the button.
Do Roku and Firestick need Wi-Fi Compulsory?
All Roku do not have a built-in Ethernet port. Some Roku connect to Ethernet directly, and some require a USB adapter for Ethernet connection. While Firestick does not have Ethernet and always needs Wi-Fi. Nevertheless, you can purchase an Ethernet port from the market for cable connection anytime.
The Bottom Line
Although many quality streaming services are available nowadays, it has become challenging to decide the best one. However, we tried to explain each turn to make the choice easy for you in the simplest way. First, we discussed how to connect Firestick with Roku TV and then see the two's detailed comparison.
Furthermore, we compared the other two popular streaming services, Google TV and Apple TV, for you and further recommended different devices in different scenarios. Moreover, we mentioned some of the pros and cons of Firestick and frequently asked questions about these streaming services.
That was all from this article. We hope you find this review helpful. If you still have any questions or queries in mind, feel free to ask us below!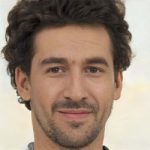 Sam has been a Smart Things expert for years and the author of DIY SmartThings. Recently he's really more into Nest smart devices and has a lot of experience with all sorts of projects from converting a regular Home to completely a smart home with the background degree in Electronics.