Are you looking for a streaming device that is compatible with your TV while you stream content using the internet? there are quite lots of FireStick available that you can choose from. Out of the FireStick that are popular are the Amazon FireStick, Chromecast, Android TV Boxes, Roku FireStick, and Fire TV. Amazon FireStick has proven to be the best of these streamers.
With various TV models, you may be contemplating whether FireStick can be used with any TV. Yes, FireStick work with any TV but with the condition that such TV has HDMI port. Without the HDMI port, you can't set FireStick up on your TV. FireStick perform various functions among which are streaming of music, videos, you can play games with it and also, it is compatible with Alexa for a voice command that gives a hand free experience.
How to Set up Firestick
Getting Started With Firestick
Get your FireStick device, plug in USB cable into the micro-USB port indicated on your FireStick
The other end of the USB cable, plug it into your power Adapter
Connect the power adapter to a power outlet
In the HDMI port indicated on your TV, plug in your FireStick. Ensure to note the HDMI port number as this will be required to complete the setup.
Put on your TV, then select corresponding HDMI port in which you plugged in your FireStick.
Once you are done, FireStick logo will be loading on your TV screen. Loading might take a while but it is nothing to be worried about.
To Set up Firestick Remote
Fix battery into the remote. The remote should then be paired with the FireStick automatically. If otherwise, long press the remote Home button for about 10 seconds. This will carry out the pairing.
Press the play/pause button on the remote to start up the setup process
Option for language selection will be displayed. Select your preferred language and click ok to set the language.
Part of the basic requirements for the setup of Amazon FireStick is internet connection and you have to sign up with Amazon account. After you have connected your FireStick to your TV and set the remote, you will be required to connect your FireStick with a Wi-Fi. Put on your internet connection and FireStick will scan and detect available Wi-Fi networks. Select your Wi-Fi from the displayed options and input password to connect.
To get your FireStick registered with Amazon account, if you are new to Amazon, create an account and you can do this using the Amazon web portal. If you already have an account, log in into your account and follow the onscreen instructions to register. Peradventure you got your FireStick from Amazon itself, it would have been pre-registered. If not, then sign up to register.
Can You Use a Firestick With a Non-Smart TV
Now that you have gotten a FireStick and you are wondering if it is compatible with your non-smart TV, Yes, FireStick can be used with it. Getting a smart TV might look more expensive compared to the regular TV. One of the major requirement to set your non-smart TV up with a FireStick is the HDMI port.
To get connected with FireStick, you will need an internet connection, battery for remote and an Amazon account. Just follow the set up process for FireStick highlighted above and start enjoying streaming with your device.
If you are using old TV that doesn't come with HDMI port, you need not worry there is a way out to setup your old TV with FireStick. Your TV output can be converted into HDMI via a composite converter.
To get started with your old TV,
Connect your FireStick with the USB power adapter and plug it into your power outlet.
For US users, you will change the adapter's output setting to NTSC
Plug in the FireStick into the HDMI port of the adapter and connect the RCA cables that accompany the adapter accordingly to the port on your TV.
On your TV, set the input mode to AV1.
Connect the power plug on your FireStick and TV
Is There Monthly Fee for Firestick
FireStick on its own doesn't have a monthly fee attacked to it once you purchase the device, get connected with your Wi-Fi and start enjoying streaming. However, not all channels accessed through FireStick are free. Some of the premium services comes with monthly fee and they are optional, apps like Netflix, Hulu etc. requires monthly subscription before you can access them.
Can Amazon Fire TV Get Virus
Yes, Amazon Fire TV is susceptible to virus. One of the signs that your device has been infected with virus is slow operation, with this, your device tends to take time to respond. Also, your device might display a pop-up notification which shows "Test" with a green Android robot icon. Once you experience any of these, no doubt your device has been infected with virus.
Moreover, virus infection can be avoided by not downloading illegal apps from other app stores except the FireStick app store. As virus infection can be attributed to downloading apps from untrusted sources and those apps aren't compatible with your FireStick. In the course of you installing these untrusted apps, you will be asked to enable Amazon's Fire TV developer option from the settings, once this is enabled, your device is exposed to virus. If yours isn't enabled yet, you are still safe from virus infection.
Amazon Firestick vs Roku Stick vs Google TV
The Amazon FireStick, Roku Stick and Google TV are one of the popularly recognized streaming services. However, you might find it a bit challenging choosing between these streaming services.
| | | |
| --- | --- | --- |
| Amazon FireStick  | Roku Stick | Google TV |
| It has a slim rectangular design with HDMI connector.  | A small compact design device  | Small circular device which hangs off a short HDMI cable. It gives Chromecast edge with Fire TV and Roku. |
| Its interface comes with a little techno-flash.  | It features the simplest interface (user-friendly) and offers the best search.  | It has a more improved interface than Roku.  |
| The remote gives access to Alexa, it also comes with inbuilt microphone. The remote feature power, volume up/down, mute to control TV.The remote can be used to control AV receivers as well as sound bars.  | The remote feature power, volume up/down to control TV. The remote only works with TV.  | Has a remote that comes with a shortcut button to the firm Assistant digital butler. The remote also has an inbuilt microphone.  |
| It shows lots of TV shows and movies alongside the apps.  | It presents its menu system accordingly and displays the apps front and center and allow you to arrange them the way you like.  | You do not have to search for contents on your TV screen with Google TV but rather, you access contents you want through the internet via your relevant app and click on the Chromecast icon to beam it over to your TV.  |
| It offers a more appealing games in an advanced manner like the "Machinarium and  | It features quite some interesting games like the Angry birds.  | It offers some games but few when compared to the other two streamers.  |
| Smart Assistant: Amazon Alexa  | Smart Assistant: Roku Voice remote.  | Smart Assistant: Google assistant.  |
| It runs on Fire OS  | It runs on Roku OS  | It runs on Android TV  |
| It features Apple TV as part of its streaming services.  | Apple TV is part of its streaming service.  | It offers tons of apps and feature most of the major streaming services such as Disney+, Netflix, YouTube, Prime Video etc. Apple TV isn't featured as part of its streaming service when compared with Fire TV and Roku. |
| It does work with Google play services. This aid in downloading apps that aren't available on Amazon store but can be found on Google play store.  | It offers the best service selection.  | Its voice assistant is awesome.  |
| Its resolution is about 1080p | It has a resolution of about 2160p | Its resolution is about 4k |
| Storage capacity: 8GB | Storage capacity: 512MB | Storage capacity: NIL |
Take Away From This Article
In the era of streaming technology, streaming contents via the internet got easier with FireStick. In this article, you have been exposed to how to set up FireStick and synchronize it with your TV. For those using the old TV set, just a composite converted gives you the opportunity of using the FireStick. You are also provided with features of three best streamers Amazon FireStick, Roku Stick and Google TV. This will aid in choosing the right streamer that suit your taste and as well technological advancement. Moreover, before deciding on which one to go for, know what you want to watch and then make your choice as all have amazing features and a single streamer can't perform all the task.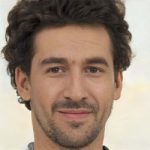 Sam has been a Smart Things expert for years and the author of DIY SmartThings. Recently he's really more into Nest smart devices and has a lot of experience with all sorts of projects from converting a regular Home to completely a smart home with the background degree in Electronics.