Usually, replacing the screen of a Samsung device doesn't come cheap when compared with other brand of devices. And considering that accidents are inevitable, one vital feature to always consider before making purchases is the level of screen protection a device has got.
So, does Samsung note 20 come with a screen protector? No is the answer. It doesn't come with a screen protector. It only has a basic cover on its screen to protect the screen as a new device. This protector is a cheap plastic Tpu screen protector can't withstand a drop and will resultantly peel off as you continuously male use of your device. They're not really a bad feature as they offer protection against minor scratches while in use. 
Solution for a better screen protector
To provide a solution for this, many users who aren't comfortable with just this factory plastic protector, simply opt to get these replaced with a very good screen protector. Some of these screen protectors asides from offering protection against fall, also offer scratch protection. An example is the WhiteStone screen protector that's although pricey, but can provide protection that's as strong as a Gorilla glass. 
So to beef up your screens, there are lots of screen protectors that'll pop up once you start searching on any online mall. But in general, there are two groups of screen protectors that provides better protection than the accompanying factory Thermoplastic Polyreuthane (TPU) of the note 20. You could either opt for any of the two groups below:
Nano liquid: This type of protection employs the use a liquid solution to swab your phone's screen and then bluffing it. This layer of protection is quite thin but very tough. The downside of using this form of screen protection is that there are a lot of quirks that may not get this done right. Also, you can't easily peel the product off the screen's surface to swap it another screen protector. You'll have to wait for it to wear off over a period of use. With some products out there, you'll find it difficult to tell when the protector has worn out.
Tempered glass: These are quite common and inexpensive too. Although they do not have self-healing capabilities like a TPU protector, they are very tough. They provide protection against drop and even scratch. But since they are much thicker, they are very visible on your screen's surface and may not really match your phone's aesthetics. 
Asides from these two groups of mobile screen protectors that can enforce your Note 20 screen, we also have other groups of screen protectors. Examples of these types are:
Polyethylene Terephthalate (PET): This type of screen protectors are less visible on the screen once placed but provide less protection against scratch and impact. They are very thin, super cheap, and light. Compared to TPU, it has a smooth feel and can be found on things like water bottles and food containers. 
Thermoplastic Polyreuthane: This is the type that accompanies your Samsung Note 20 and is usually flexible and not too smooth because it has a rubbery texture. Compared to PET, it offers a better protection against impact and scratches. But in general, they not tough enough to withstand a heavy impact and scratches like a tempered glass and nano liquid protectors.
Do Samsung Note 20 come with headphones?
Well, this question might sound like a funny one in the first instance. This is because almost every package of any brand of device has got a wired headphone. So the Note 20 should also have one too. But do not be quick to arrive at that conclusion as even iPhone had announced that their chargers, which is also like a constant feature of every mobile device package will be removed soon. With this new norm, it will be a wise course of action to always go through the list of items stated by the manufacturer in its package.
So, the simple answer to your question is no. On their website, under the section "what's in the box", a wired Samsung headphone isn't listed among the package contents. Samsung confirms that it is no mistake and that there wouldn't be wired headphones included among the packaging for Note 20 phones sold in North America. 
Do Samsung Note 20 work with Computer/Laptop.
The note 20 phone integrates seamlessly with your PC. If previously you emailed photos and other contents before you could get them on your computer, now you can do so with the Link to Window feature. This feature allows you to access your note 20 from your computer's Windows so you could directly transfer up to 2,000 recent photos, make calls, simultaneously view multiple apps, and send messages. 
Also, due to Samsung's partnership with Microsoft, you can enjoy deep Microsoft integration on your Note 20 device. This integration allows files, emails and other contents on your Office Mobile, OneDrive, and Outlook to instantly sync across all your Samsung devices. So you can easily add annotations to your PowerPoint presentation, edit your memo, and do a whole lot more with your Note 20 device just like your personal computer.
Do Samsung Note 20 need Samsung Dex?
Samsung Dex is a very cool feature. With the Dex, users are able to connect a tab or phone to monitor or TV screen for a larger display. Very little details of images and videos will be projected on a monitor that'll magnify the display. One awesome thing too is that you can multitask perfectly during use. Usually, this type of connection is a wired one, where a USB type-C is connected to phone and the HDMI part of the cable is connected to the TV input.
With Note 20, instead of a wired Dex connection, it offers a wireless connection. You can stream music, video, and even games wirelessly on your screen. In fact, it provides a desktop-like display on the screen and offers mouse controls using your phone. Although it runs game apps, but the performance is dependent on the capabilities of the monitor. Meaning for TVs, playing fast-paced games might experience some lags because its features doesn't offer that. 
Note that the Samsung Dex wireless connection is only works on Smart TVs that support Miracast only. Wireless connection to your TV is done via WiFi and it recommended that you use Samsung smart TVs produced after 2019. To establish the connection with your screen, these are the steps:
Step 1: Swipe downwards and open the quick panel. Locate the Dex icon and tap on it. It will search for compatible devices of which yoiu are to select a TV from the list of devices detected. 

Step 2: Tap on "Start now" from the pop-up and accept the connection request that will display on the TV. Once you've successfully established connection between both, it will wirelessly display all contents you project to the TV.  At this point, you can multitask, operating up to five apps at once. 
Do Samsung Note 20 connect wirelessly to TV?
Yes, Samsung Note 20 can connect wirelessly to your TV to stream audio, video and games. Through a WiFi connection, you can establish wireless connectivity with your TV. Through this form of connectivity, Samsung Dex wireless connection is done to enable your TV display your streamed phone contents in a desktop-like display format. Also, Samsung Note 20 can establish a wireless connection via Bluetooth connectivity to your TV too. 
Take away from this article:
From this article, you've learnt about some interesting features that the Note 20 has got. As you've now known, the Samsung Note 20 doesn't come with a real screen protector. Instead, it has a cheap plastic TPU screen protector which only offers protection from scratches only and cannot withstand a drop. So, if you want to protect your screen against drop, you'll have to fix a screen protector. 
This could either be a tempered glass or a nano liquid. The tempered glass are very hard and can withstand drops and scratches. The downside is that it is quite visible on your screen compared to a nano liquid solution. Nano liquids offer a very good protection against drops but the thin layer at times isn't sufficient to protect against scratches. Also, when it wears off the screen's surface, you might not really notice, and therefore posing a great risk when it falls. You also learnt about the other types of screen protectors even if they aren't a solution for enhanced screen protection.
In its packaging, a wired headphone is not included. This is no mistake at all or an incident where it was stolen during delivery, as it is not even listed on their website. Also, Samsung note 20 supports wireless connection to your TV via both WiFi and Bluetooth to stream music from your mobile device. Through a wireless Dex connection, you can project magnified visuals on your TV screen and it will have a desktop-like display. This wireless Dex connection feature is an awesome feature that makes it delight to have.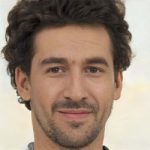 Sam has been a Smart Things expert for years and the author of DIY SmartThings. Recently he's really more into Nest smart devices and has a lot of experience with all sorts of projects from converting a regular Home to completely a smart home with the background degree in Electronics.