Soundbar and Karaoke doesn't seem to work perfectly together as their design counter their compatibility. Soudbar is designed to mainly transmit music and movies without any alteration in its transmission hence, using soundbar with Karaoke will not produce the desired result you envisage and it may end up in a mess.
Asking if soundbar can be used for Karaoke, A sound bar with a nice sub is perfect for audio reproduction and amplification. If people want to use a sound bar for karaoke then they will need a mixer. That can be stand alone (getting out of home audio into more professional audio) or any number of wireless mic systems now come with the ability to mix audio.
Many have two wireless mic's with reverb/echo option and an audio input which you can run a laptop, tablet or some even Bluetooth. The full mix (voices and soundtracks) is then available as an output on 1/4″ or headphone jack or even RCA to put into the sound system of your choice.
Best Way to Setup Karaoke
Here is an easy way to setup your Karaoke: 
Get a Karaoke machine – Karaoke machine comes in different features. Purchasing the best Karaoke machine, it will feature microphone with stand and wires. Not all comes with screen, if you purchase the one without screen, you will need a TV for its setup.  Some of the machines also are compatible with the use of YouTube in playing songs while some requires a CD as well, some softwares and apps that were designed specifically for Karaoke. 
Connection – Get your karaoke machine connected to screen using the three wires that comes with your machine as a connector. While connecting the wires ensure that the color corresponds for accurate connection. Then, connect the microphone to the machine. 
Put on your screen and source for the right section where the lyrics screen will be displayed.  
Music projection – Some Karaoke machine feature CD port which allows you to connect CDs that are compatible with your machine and as well be able to hear the sound of the song while displaying the lyrics on your screen. You can as well connect your machine to your smart devices like tablet or PC to play songs and some also feature USB port. All these depends on the karaoke machine you choose. 
For more setup clarification perhaps you are confused, visit the Karaoke machine manual. Besides, the setup tends to vary depending on the type of machine that you have.
DIY setup method, equipment needed
Screen 
Connection cables/wire
Microphones
Song software
Speakers 
Mixer.
DIY Karaoke Setup
Microphone – Connect your microphone (wired or wireless) to the mixer. 
Mixer – Get you mixer connected to your video and audio device. Wired connection can either be USB or RCA, while wireless connection can be via Bluetooth or some other wireless connection method. 
Get your video and audio device connected to your screen via the HDMI cable. You can as well connect it wirelessly with your smart TV.
How to Setup Karaoke with Home theatre
Get a disc that contains Karaoke songs and insert it into your home theatre drive via the TRS connector which is also AV processor (Jack 3.5mm central unit). The connector is right on the rear panel or at the side of the home theatre. It is thus named as MIC perhaps you want to connect one microphone. Hence, if you are connecting two microphones, it is indicated as MIC1 and MIC 2. 
Go to the main menu, toggle through the AV processor, then, select 'Play karaoke music'. Also ascertain that the microphone is connected. 
Once the disc comes up, on the TV screen you will see the Karaoke menu displayed. 
Select any music of your choice and turn your microphone on. Voila! You are all set to enjoy your Karaoke setup. 
Connect Speaker With Microphone Using Bluetooth
One will need a device which will serve as an intermediary such as a PC. 
Connect the devices to the PC via invitation (Pairing)
Get your Bluetooth mic connected to your mixer by pairing
Then, pair your Bluetooth speaker. 
Enable the correct settings which will prompt the microphone to send signals to the speaker. 
The speaker and microphone can then be disconnected via your PC.
Do You Need Television for Karaoke
TV helps in displaying the output video of your Karaoke system connection, this aids the visual display of your setup to add color and much fun to your performance. Viewing from a screen helps you to follow closely the song lyrics. 
To setup Karaoke on your Smart TV: 
On your Karaoke machine, turn on the Bluetooth setting 
Under your TV setting, select the Bluetooth setting and click on 'search for devices'
Karaoke machine will be listed among the devices options available.
Click on connect to this device or pair that will be displayed on your screen 
There you have it, you have successfully connected your karaoke machine with your TV. Enjoy!
Wire Connection 
This requires the RCA connection (3 wires indicating white, red and yellow color) 
Connect the cable to your TV and ensure that the color corresponds with one another. There, you have your Karaoke machine connected to your TV. On your TV, the wires will be connected to the port that indicate 'In' and the port that indicate 'Out' on your Karaoke machine.
Once you get connected, put on your TV and the Karaoke machine. Then, select AV or AVI for your TV video source. 
Insert your karaoke CD and the lyrics will be seeing displayed on your TV, sing along and have fun.
Can You Use Karaoke in YouTube and Facebook
Using Karaoke in YouTube
You can enjoy karaoke at the comfort of your home via YouTube. YouTube provides varieties of videos to be watched online and it's quite easy to peruse YouTube and search for any song with karaoke and sing along. But you won't enjoy all the fun that comes with being connected with a microphone.
  While connected with YouTube, below are what you need to enjoy Karaoke
YouTube player – Any devices compatible with YouTube, tablet, PC/Mac, phone, iOS device (Apple TV), Google Chromecast, Smart TV. 
Microphone – You can't enjoy Karaoke with microphone. And going for a pair of mic will be the best shot, duet comes with a lot of fun. Choosing wireless microphone aids you the freedom of expressing yourself by moving around without restriction, wired aren't bad either.
Mixer – Mixers channels the YouTube audio with the microphone sound and sent the output to the speakers. If you have a speaker that does not feature a mic port, mixer will aid in connecting microphone to such speaker. 
Speakers – You can get speakers that are compatible with karaoke machine such features built-in amplifier and mixer. PA (Public Announcement) are built for live sound, this is also compatible with karaoke.
Using Karaoke in Facebook
To karaoke on Facebook, there is a feature launched by Facebook 'Lip Sync Live' which allows you to lip sync to music. Thereby, you select any song of your choice and you will be able to sing along via live video. It also enables you to do a live broadcast to your friends list. You can also Karaoke with friends virtually by inviting them to join you either with singing or to watch for review.  
Unlike other related apps such as the musical.ly which only enables you to share 15 seconds video online alongside their own favorite song, Lip Sync Live provides you with more amazing benefits and fun.
Below is the process to use the Facebook's Lip Sync Live 
You might possibly not see the feature in your app as the Lip Sync Live is limited and not everywhere. To ascertain if you have the feature follow these processes:
Click on the 'Compose' section at the top right corner of your Facebook app News feed
Tap 'Go Live', it will reflect a red camera at the rear side
Click on 'Lip Sync Live' and choose any tune from the displayed song items. 
Song title and the corresponding artiste will be added automatically to your broadcast, this will enable other Facebook users to easily follow the artiste. 
It has some features which helps to add color to it and that is a similitude of snapchat where you have some amazing and funny features (like the dog ears, eyelashes etc.) to spice up your video. 
The only limitation to it is that, with iTunes, Apple Music and Spotify, you won't be able to stream original songs neither will you be able to download it. The options to carry out such operation isn't featured on Facebook.
Takeaway From This Article
In this article you have been exposed to how to setup your Karaoke machine with various devices. This is coupled with the required equipment to setup your Karaoke machine. Aside YouTube you can be connected with Facebook just with limited function but you sure will have a taste of karaoke experience. In choosing your Karaoke accessories, always put preference on the sound quality which will help you in choosing a compatible speaker.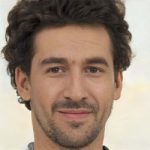 Sam has been a Smart Things expert for years and the author of DIY SmartThings. Recently he's really more into Nest smart devices and has a lot of experience with all sorts of projects from converting a regular Home to completely a smart home with the background degree in Electronics.