A soundbar together with a TV sounds good, and of course, it is good. What about a soundbar without a TV? Or what about a soundbar with any other device, will it work? The answer is yes. So, whether you are thinking of getting quality audio from a smartphone, laptop, or any other device, your soundbar can do just that as long as HDMI is not the only input option, which of course is rare.
If you are looking to have a soundbar that will not just be relegated to working with your TV, then you have to check out the connection options available. However, most soundbars have more than the HDMI input option, which allows you to connect to other devices other than your TV. This article will look at the various options available for connecting your smartphones, laptop, record player, or any other device, other than your TV to your soundbar.
Control Your Soundbar Using Alexa, Google Home, and Siri
Before we look into input options for connecting various devices to your soundbar, we would like to talk about how smart assistants like Alexa, Google Home, and Siri can be used to control your soundbar. 
Control Your Soundbar With Alexa
Alexa is the name for Amazon's voice service that is cloud-based. To use your soundbar with Alexa, you will need the following:
An Amazon Account. If you don't have one already, you can quickly and easily sign up.
An Alexa enabled device. For instance, an Amazon Echo.
A mobile device with the most recent software update.
A home WiFi network.
The music center app.
Now, what controls does Amazon Alexa give you over your soundbar using voice commands? Not all operations can be accomplished by Alexa, with regards to using your soundbar. Power on or off, switching of input, change of sound mode, and USB content playback, are operations that are not supported and can't be carried out by Alexa. So, what operations are supported by Alexa?
Music playback.
Stop the music.
Adjust volume.
Change track to previous or next.
On how to set up Amazon Alexa for your soundbar, see the steps below.
On your smartphone, install the Music center app.
Connect your smartphone and soundbar to your WiFi network. Note, they must be on the same WiFi network.
Launch the Music center app installed on your smartphone.
Initiate the first set up process and continue with the on-screen instructions afterward.
To enjoy Alexa's function, the latest software must be installed in your soundbar system. Also, Alexa cannot operate or function without an Amazon-Alexa enabled device, like the Amazon Echo. To control your soundbar with Alexa, you have to make use of the preset voice commands. Some of them are listed below.
Stop on the soundbar.
Play music on the soundbar.
Turn up the volume on the soundbar.
Pause on the soundbar or pause music on the soundbar.
Next on the soundbar.
Previous on the soundbar. Etc. 
You can also ask Alexa to play the song of an artist by mentioning the name of the artist.
Please note the above example for Amazon-Alexa control for soundbar detailed here is for the Sony HT-Z9F soundbar.
If you are looking to have a soundbar that is controlled by Google Assistant, you will have to buy one that Google supports. If your soundbar is not supported by Google or vice versa, then trying to control it with Google's Assistant will be impossible. Also, as for using Siri to control your soundbar, this can only work when your soundbar is connected to an Apple TV
How To Connect My Soundbar Without TV
We will be discussing the various connection options available for a soundbar without a TV. Not all soundbars have the same type of ports or connectivity options, however, there are some you will come across more often. Always remember to identify your equipment or device connection type when planning to use a soundbar. Let's look at the connection options/types below.
Bluetooth Connectivity
Ideally, Bluetooth connection is one of the best for devices that can be paired, and it is becoming a more widely used option, one reason being for the convenience it affords. You could conveniently connect your smartphone or laptop without the need for a cable, keeping your smartphone or laptop with you while you sit on the couch, as long as objects do not obstruct your device and the soundbar, as well as not being too far away from the soundbar. As much convenient it is, it is somewhat considered a little less in standard, compared to wired connections, because Bluetooth connection works by compression of data during its transmission. This can influence the audio quality you receive. However, it is still a very ideal method for connecting devices to soundbars.
 Aux
The majority of soundbars in the market today support a 3.5mm auxiliary connection or Aux. The aux cable/input can be used in audio signal transmission. 3.5mm auxiliary cables are quite reliable. They can transmit sounds without leaving the slightest hint of a drop in audio quality. They are quite cheap, very popular, and widely available. As a simple wire with pins at both ends, it is easily connected once your soundbar has the port. As good and effective as aux cable connections are, they are incapable of signal frequency transmissions that can create a surround sound effect. However, not to worry about this, because if your aim is just to connect your device to a soundbar for that extra volume, then the aux cable has got you covered.
RCA
If you have a soundbar that supports RCA, and a device that supports it too, then you can connect your device to your soundbar using RCA. RCA ports usually have standard colors for audio (white and red). White and red RCA ports are very common in soundbars, due to its popular use as a connector. Though an analog method for audio connection, RCA, however, gives good quality audio as does the connection with an aux. The wires are connected to their qqcorresponding colors.
USB
When you talk about digital audio cables, USB comes in this category. Because they are digital audio cables, they allow transmission of more complex audio data in higher frequencies and effectively as well, without necessarily compressing the audio information. The result of this is production of quality sounds. Digital audio cables are very effective and have become more popular than they used to be. USB is another connection option you will find on your soundbar. More recent soundbars are including this option because it is quick and easy to connect. After all, most phones connect to their chargers through USB.
HDMI
Defined as High-Definition Multimedia Interface, it's exclusively an audio/video interface that transmits compressed or uncompressed digital audio data and uncompressed video data from another device that is HDMI compliant. What this implies is, your audio data can be transferred to an output source without the need for compression of the data first. It is a very popular and widely accepted connector for the majority of home theatre equipment. HDMI holds the stage as one of the best complex audio communicators, and very reliable. This is why soundbars have this input option. As reliable as this connection option is, it tends to be limited on devices. So, if you're looking to connect a device to your soundbar other than a TV, you may want to explore other connection options already mentioned, as not all devices come with an HDMI port. A laptop does have an HDMI port though, but other devices may have a limited option for HDMI. You may be wondering if a connection with an HDMI cable is worth it, and I'd say yes, it is. Although HDMI cable transmits digital audio between devices to provide a better audio quality, which an optical cable does too, however, when it comes to the handling of audio with a higher resolution, HDMI can effectively do it.
Digital Optical
Just like the HDMI, digital optical cable or optical cable transmits digital audio data. Most soundbars already have it, all you need to do therefore is find the connection port on your other device. Digital optic cable uses a unique mechanism for transmitting audio signals. It uses both fire optic cables and laser light in the transmitting of audio signals between devices. When using digital optic cables, make sure that the cable is pushed in totally at both ends. This is to prevent loss of audio signal which in turn produces a low audio quality.
Conclusion
Soundbars are a great option when your goal is to get better sound quality from your TV without having to rip your pocket to get a full surround sound system. With soundbars, you can get to treat yourself to good and quality sound. This nice-self treat doesn't have to be relegated to your TV connection alone. You can also connect your phone, laptop, and other devices to your soundbar and enjoy the sound and audio quality it delivers. 
In this article, we have covered other connection options to the soundbar from devices apart from your TV and we do hope you have found it very informative.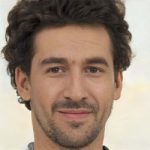 Sam has been a Smart Things expert for years and the author of DIY SmartThings. Recently he's really more into Nest smart devices and has a lot of experience with all sorts of projects from converting a regular Home to completely a smart home with the background degree in Electronics.