When you think about a cheap, small external speaker for your TV, with great specs, you think about Sonos. Aside from its compatibility, and affordability, it can be controlled by Amazon Alexa, Google Assistant, and Apple Siri voice assistants, and has got HDMI connection.
An audio/video receiver (AVR) or just receiver in this case works to amplify audio signals from different sources, which is driven to loudspeakers/external speakers. It is a piece of electronic equipment for creating your home theater. 
How do you make a connection from your Sonos beam to a receiver? Let's find out.
There isn't a straight one-way connection of your Sonos beam to the receiver. If you desire you achieve this connection, you will have to make tweaks here and there. But some people may ask, is there a need for this connection? The answer here depends on the individual, what, and how much they are looking to connect to the receiver. For some people, the Sonos beam is connected to act as an output channel, while the receiver acts as an input. To others, it's the other way round. These are some of the things we will be looking into in this article. 
How To Set Up A Sonos Beam Soundbar
Let us first take a look at how to set up the Sonos beam soundbar. The Sonos beam as a high praised soundbar serves to compliment your smart TV. With in-built Amazon Alexa and Google Assistant features, you can do a lot more than just play music on your soundbar. You do not need an expert to set up your Sonos beam soundbar, because, with the steps below, it can be done by almost anyone. 
Step 1: Place your Sonos beam at an advantaged position. The Sonos beam should be pplace centered with your TV, with the connection panel towards your TV, and of course in an open space, and less likely to be obstructed by objects.
Step 2: All external devices like a DVD player at this point should be connected to your TV directly. This should be done once all home theater equipment or surround sound system has been disconnected from your TV.
Step 3: The next breakdowns below are for cable insertions.
Fully and firmly insert the power cord into the Sonos beam AC power port, until a connection is established without twisting the cable.
Fully and firmly connect the HDMI cable to the HDMI port on the beam. The cable should be aligned to the port when it is fully inserted. Connect the HDMI cable to your TV's HDMI ARC port. If the HDMI cable is connected to a regular HDMI port, not arc, you will not get any audio. If your TV does not have an ARC port for HDMI, then use the adapter that comes with the Sonos beam.
Step 4: The next series of steps/actions make up the software part of the setup process.
Install the Sonos app. This installation is for both Android and iOS devices.
Once the app is installed, launch it, and then tap on set up a new Sonos system.
Next is to sign in to your Sonos account. If you don't already have one, tap on create account to create one.
To proceed with the setup process, tap on continue, and then standard setup for your beam.
Tap on next to continue with the standard setup process. Select your Sonos device and continue with the on-screen instructions.
Ensure your Sonos beam is powered at this point. Tap on next to continue with the process.
Once the green light starts to flash from the beam, next is to tap on continue.
The Sonos app will auto-search for your beam at this point, and once found, it will begin to configure it.
Once the configuration is complete, the next step with be for the setup of the network for the beam. Tap on next as shown on your screen to proceed.
To proceed with the network setup, you will be prompted to connect to the SONOS network. Don't worry, this is only temporary. Go to your WiFi settings> tap on Sonos network> tap on settings> tap on WiFi> from the list, select Sonos> return back to the Sonos app. Your beam should be connected to your home network by now.
Step 5: Once the above steps are completed, then you need to disable the TV's inbuilt speakers. Samsung TV will be used as a case study here. Please note that the Samsung TV is used as a guide here. Your TV may be slightly different, but generally, it should follow the same process.
From your smart TV's settings, tap on sound settings.
Tap on sound output. The TV speaker will automatically be selected by default.
Choose or select a new audio output by selecting the speaker you which to use. Once done, tap on close to finish the process.
Tip: If your TV version does not support the disabling of its inbuilt speakers, just turn off the volume of the TV completely, to remove any sound interference it may have on/with the beam.
What Makes Sonos Beam Different From The Rest?
One of the things that set Sonos beam aside is its build and design. Sonos beam is true to the word compatibility with regards to a soundbar. Its width is about 65cm, with a distinctive weight of less than 3kg. This beam is light, small, and easy to fit into any room, without altering the room's aesthetics. Apart from an HDMI connection, the Sonos beam has an Ethernet port, a pairing button, and touch controls for adjusting volume, muting its microphone e.t.c. It's easy to tell whether the soundbar is in mute status or not, due to its LED feature. The Sonos beam is available both in white and black colors.
Though the Sonos beam is not built with upward-firing speakers, however, it has drivers and amplifiers, positioned in the bar in such a manner that it helps to drive the sound around your space, giving your room a filling and immersive sound feeling. The microphones for voice interaction ensures that you can be heard from just anywhere in your room, even if a movie or music is playing from the Sonos beam.
How Do You Connect A Sonos Beam To Receiver?
The Sonos beam was designed to function as an amplified speaker. Does it need an AV receiver connection? Can it function optimally with an AV receiver connection? 
If you are thinking of using both your Sonos beam and AV receiver, then for the first method, you could connect the receiver to HDMI ARC input on the TV and the Sonos Beam to the optical output on the TV, using the adapter. With this connection, your receiver will produce sound in its best and full formats.  However, you may not have full functionality/control of your Sonos beam. The second method is to switch the previous connecting ports for the beam and AV receiver. Again, this may limit audio formats received by the receiver, even though you may have full control of the Sonos beam.
What then is the best option? Sonos beam with or without a receiver? The Sonos beam was designed to replace the AV receiver, and not used together or work alongside it.  It is connected to the TV's HDMI-ARC-out to give you clean audio. If you have other surround sound components from Sonos, then the beam could serve to send audio through the HDMI or optical source to these components. Other than that, the Sonos beam is best used as a stand-alone and not with a receiver.
Is The Sonos Beam A Perfect Replacement For AV Receiver?
First of all, the Sonos beam soundbar is a close compromise for AV receivers. The Sonos beam soundbar, in all honesty, cannot be used as a replacement for Audio/Video or AV replacement. AV receivers and their associated speakers give you good and quality immersive sound. AV receiver gives you the advantage of surround sound. While a soundbar is just a single speaker option, an AV receiver and its speakers can be located both in front, behind, and corner of your room, giving you perfectly laid sound, with appreciable acoustic feeling.
The Sonos beam on the other hand can be limited in audio formats it can allow and handle. However, for the standard of a soundbar, the Sonos beam stands up, head high.
Conclusion
In concluding, we would reiterate that the Sonos Beam is a soundbar with a difference. It is a soundbar among soundbars, whether you think about its build, design, or sound effect. It just has some awesome specs. However, combining it with a receiver is not wrong, but you may not get to enjoy the full benefits of a Sonos beam or a receiver. If you still wish to make them work together, you can choose to do so, as long as you are happy with whatever compromise each may have to make. Therefore, for best results from the Sonos beam, it should be connected to the HDMI-ARC out on the TV, rather than be used as a passive center channel.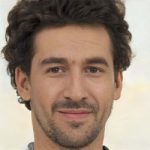 Sam has been a Smart Things expert for years and the author of DIY SmartThings. Recently he's really more into Nest smart devices and has a lot of experience with all sorts of projects from converting a regular Home to completely a smart home with the background degree in Electronics.