Roku is simple to connect to Xfinity WIFI. To sign in, launch the Xfinity Channel app from the Roku Channel and select "Sign In." A code will appear on your Roku device. You can now proceed by entering this code on the screen.
The beta version of the Xfinity TV app for Roku is now online. It enables customers to view live and on-demand TV and also cloud DVR archives without the need for a set-top box. Alternatively, customers may use their Xfinity login credentials to view the material via the Roku app. The beta software is free to download. The firm will start charging a subscription fee for "extra outlets" following its formal debut later this year.
How to Connect Roku Xfinity WiFi?
You can now easily connect Roku Xfinity WIFI without issues. Here are the topmost simple steps for you:
To begin, go to the Roku Channel Store and launch the Xfinity Channel app, then select login. The channel shop may be found on any Roku device's start menu by navigating to the "Streaming Channels" option in the menu on the left.
On your Roku, you'll see the Authentication Code window. Instead of using your Roku, go to xfinity.com/authorize from another gadget, such as a smartphone, iPad, or computer.
Enter the six-digit code issued by the Roku device into the browser window.
Select Log In after entering your Xfinity login details.
You'll get a notification that says "Success!" Your Roku or Roku-connected device's screen will shortly be updated.
On your Roku device or Roku TV, the Conditions of Registration will appear. Scroll down to read the contract, then click Yes to agree and proceed. The activation procedure will restart if you choose No Thanks.
Select Agree after giving your device a title.
You'll see the menu screen and be able to use the app right away!
Can You Connect Your Roku Stick Xfinity Hotspot?
Yes, you can connect your Roku Stick Xfinity Hotspot. When you're away from family and friends, "Hotel & Dorm Connect" lets you watch your beloved movies and series through a hotel or college dorm's internet service. Logging on to a network connection necessitates using a web browser. 
Nevertheless, you may authorize the link for your Roku device from your laptop or phone using Hotel & Dorm Connect. This will let you connect with a hotspot. Here are the topmost steps to connect your Roku Stick Xfinity Hotspot:
To begin, you'll need to have your Roku device that has been activated, as well as any peripheral cords, a charger adapter, and remote control.
Your Roku device may have been unplugged for a lengthy amount of time at times. So, before you go, attach it to your local network and let it automatically check for software updates.
You'll also need an internet browser and a PC or cellphone with WIFI capability. You will also require a High-Speed HDMI Cable.
To begin the link, go to the Options menu on your Roku device.
To get started, click the home button on your Roku remote. Select Settings by scrolling up or down.
Set up the connection by selecting a network.
Select WIFI and from the list of available connections, select the appropriate link. If the network isn't shown, repeat the scan to view all connections.
Select "I am in a hotel or college dorm" after your Roku has connected to the network.
Can You Use Roku Stick While Travelling?
Roku is by far the most popular digital device on the marketplace, thanks to its comprehensive set of amazing tools, like simple operation modification. The product's USP is the ease with which one may utilize the Roku stick when away from home.
You may take the Roku device with you when you travel and link to the local network. Here's how to get the most of your Roku stick gadget while you're away from home.
You can start by providing the login details for any network that appears on the device's screen. This may not always be possible since certain locations may require additional information in order to create an internet connection.
You may attach your personal Roku Stick to a TV in a hotel or any other location you are visiting using the HDMI connector.
Then, using your Roku controller, click the 'Settings' option by scrolling up and down through the menu selections.
Select the 'Network' option from your Roku App settings.
You may now choose the network of the location or resort where you will be staying when away from home.
Interesting Article: is Netflix Free With Xfinity
Is Google WiFi Better Than Xfinity?
Comcast's Xfinity is among the most widely used internet service providers in the United States. Xfinity's wireless connection, known as xFi, is barely commendable, despite the fact that it provides extremely fast gigabit internet.
This gadget is a router and a modem in one. Even if you have a phone modem, it does not enable you to utilize the capabilities of a high-speed online connection fully.
A mesh router, such as Google WIFI, may completely alter the game by providing faster speed and connection on virtually any ISP, such as Verizon, Prism, AT&T, or Comcast. As a result, Google WIFI outperforms Xfinity internet.
Google WIFI is among the most straightforward and user-friendly routers available. When contrasted to Xfinity's xFi, having your own router has a number of advantages that go beyond merely enhancing your internet connection.
When it comes to connection, Google WIFI outperforms the Xfinity router. For a typical home, Google WIFI provides more than enough bandwidth. Similarly, you may establish a mesh network at home by connecting many WIFI stations with Google WIFI.
Buy These TV Sticks Next Time
Here are the topmost alternatives for you if you wish to choose an excellent TV stick for yourself.
Fire TV Stick
The Amazon Fire TV Stick is a tiny transportable device that plugs into an HDMI connection on a television. It allows you to watch a wide range of TV shows, movies, entertainment, photographs, events, and games. 
It is transportable, so users can take it with them wherever they go. Even for those who aren't tech adept, a firestick is a good choice. It has a wide range of functions that are ideal for all sorts of users.
Google TV with Chromecast
For a great many years, Google has been developing TV gadgets. Success, on the other hand, has eluded them. The company's initial Chromecast, released in 2013, ushered in an age of streaming televisions by depending on applications and content from your smartphone, laptop, or computer. 
Android TV, which debuted in 2014, offered a user interface and TV-specific applications, although it never achieved the same degree of popularity as Amazon's, Roku's, and Apple's competing streamers. Because of its features and simplicity, the Chromecast with Google TV, which launched in 2020, is the internet giant's first indisputable hit and one of the greatest TV sticks you can purchase.
Don't buy Roku and Apple TV Sticks.
Roku and Apple TV sticks may overheat at times, and you also have to update them almost every other week. So, stay away from such devices if you want an excellent user experience. Similarly, you will also have to go through a lot of trouble connecting to new WIFI connections with such devices.
Frequently Asked Question and Answers (FAQs)
Can I connect Roku Xfinity to WIFI?
Yes, you can easily connect your Roku Xfinity to WIFI. You can download the application, authorize the usage, and connect the device.
What is the best TV stick right now?
Amazon Fire TV Stick is among the best TV sticks right now, with plenty of options for new users.
What's the "Hotel and Dorm" connection for Roku?
The Hotel and Dorm connection let you connect to new WIFI connections without issues in a new place.
The Bottom Line
You can easily connect Roku Xfinity with WIFI. Similarly, connecting Roku with WIFI is a simple process, and you can choose a new connection without issues. Just provide the right login details, authorize the new device, and you will be ready to enjoy your favorite TV shows and series anywhere you want. It is that simple. 
Do you understand how to connect Roku with Xfinity via WIFI? Do you need more information and reviews regarding TV sticks? Leave a comment and let us help you out.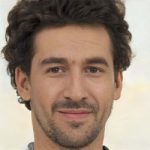 Sam has been a Smart Things expert for years and the author of DIY SmartThings. Recently he's really more into Nest smart devices and has a lot of experience with all sorts of projects from converting a regular Home to completely a smart home with the background degree in Electronics.