GenZ and millennials based out of the US who are turning to OTT platforms tend to ask this common question whether "Starz is available on Disney Plus" or not? The short answer to it is No, as they are rival companies and have been going toe to toe in the whole OTT arena. 
Starz is owned by the Lions Gate Entertainment company whereas Disney Plus is owned by The Walt Disney Company. Starz Play and Disney Plus cost $8.99 per month and $7.99 per month, respectively. However annually they cost $74.99 and  $79.99 respectively. Starz can be used with various other providers such as Amazon Prime, Spectrum TV, Hulu, YouTube TV, etc. However, Disney can be directly downloaded from either the Play Store or App Store and the subscription can be bought. Read on to find out more about both of these amazing streaming platforms. 
Can You Add Starz to Disney Plus
No, you cannot add Starz to Disney as they are rival companies. Disney Plus is Disney's brand new streaming service that replaced Disney's old service of the same name. 
Disney Plus contains your favourite Disney content, including new movies and TV shows, so if you are looking for some older content on this streaming platform you will need to find it elsewhere. Whereas Starz is an independent streaming channel that can only be availed as an add-on on various other platforms. You can stream some of Starz Play original shows such as Outlander, Heels, Power, etc. 
In the US, a monthly subscription for Disney Plus will cost you $7.99. However, an annual membership will cost you $79.99. On the other hand, a Starz Play subscription will mostly cost $8.99 per month for almost all the service providers. However, there is an offer going on on Starz right now, under which subscribing to Starz will cost you $5 per month.
Starz and Disney are also involved in a lawsuit where Starz has alleged that Disney launching their "Star Plus" subsidiary in Mexico is nothing but to confuse their users into thinking that it is a Starz company.
Is Starz Owned by Disney Plus
No, Starz is not owned by Disney Plus. It is instead owned by Liongate and is a subsidiary of Starz Inc. Disney is a popular entertainment company that creates and distributes cable channels, television shows, and movies for children and families. Disney is known for owning a few different movie studios including Marvel Studios, Pixar Animation Studios, and the Walt Disney Animation Studio.
Starz was created in 2006 through a merger of two smaller television networks called Encore Media Group and Parthenon Entertainment. In 2018 it was purchased by Lionsgate from John Malone's Liberty Media Corporation for $4 million in cash plus about 0.14 of Lionsgate's stock which they valued at more than $220 million. The company is currently worth an estimated $6 billion making it one of the most valuable media companies today.
You Can Add Starz With These Providers
You can add Starz with multiple providers at the following costs:
On Amazon Prime – a 7-day free trial then $8.99 per month thereafter. 
On Roku Channel – a 7-day free trial then $8.99 per month thereafter.
YouTube TV – a 7-day free trial then $8.99 per month thereafter.
Xfinity Comcast – a 7-day free trial then $5 per month for the first 6 months and then $8.99 per month thereafter.
Some other providers where you can add Starz are Spectrum TV, Direct TV, Dish TV, and Hulu.
Starz is also always providing multiple offers with such providers.
In February 2020, there was an offer for Amazon Prime users to subscribe to Starz at $1 per month for the first 3 months.
In February 2021, Starz was offering a $5 per month subscription for the first 6 months. This offer is still available on their website www.starz.com 
Amazon Prime also offered a Starz add-on for $2.99 per month for up to six months in the month of March.
There is also an ongoing offer where Roku streaming device users can add any premium channel add-on such as Starz, Epix, or Showtime for $0.99 (each add-on) per month for the first six months. You can check out the offer here.  
Redbox, Atom Tickets and other movie-related outlets are always looking to attract more customers. In order to do so, they give out rare coupon codes for premium channels like Starz, Epix, etc.
Facebook is offering a limited time offer to subscribe to Starz for $25 for the first 6 months. 
Starz Vs Disney
Since a lot of people want to know whether Starz is better or Disney Plus, we have done a comparative discussion on both of them below.

| | | |
| --- | --- | --- |
| | Starz | Disney |
| Owner | Owned by Lions Gate Entertainment, and is the flagship property of parent-subsidiary Starz Inc. | Owned and operated by the Media and Entertainment division of The Walt Disney Company. |
| Cost (Monthly) | $8.99 per month | $7.99 per month |
| Cost (Annually) | $74.99 yearly subscription | $79.99 yearly subscription  |
| Type | Pay Television Network | OTT Video Streaming Platform |
| Works on PS4 and/or PS5? | No, Starz does not work independently on a PS console anymore | Yes, Disney Plus can be downloaded, installed and then used from the Play Station Store |
| Availability / Areas Covered | Brazil, France, Germany, Spain and the United Kingdom, Argentina, Chile, and Italy. | The US, Canada, the Western European countries including the Netherlands, Austria, Germany, and France. And some Indo-Pacific countries including India, Pakistan, etc. |
Starz Offers Free Trials
Starz offers a minimum 7-day free trial with almost all the platforms it teams up with. You can also go to www.starz.com and click on the red button that says, "Start Free Trial" or "Start My Subscription" to start your free trial for Starz directly from its website. One can get a 7-day free trial when you sign-up for Starz from the following providers:
Amazon Prime offers a 7-day free trial then $8.99-per-month thereafter.
Roku Channel™  offers a 7-day free trial then $8.99-per-month thereafter.
Hulu also offers a 7-day free trial then $8.99-per-month thereafter.
There are other providers as well which offer a 7-day free trial such as Spectrum TV, Sling TV, YouTube TV, etc.
However, there are other ways as well that you can try to avail a free trial for Starz for more than 7-days.
You can use your Amazon Prime No Rush Credits to pay for premium add-ons such as Epix and Showtime including Straz. This lets you stream Starz almost for free for as long as you have Amazon Prime No Rush Credits.
Roku is offering a 1-month free trial for the premium add-on of Starz on The Roku Channel with any new purchase of any Roku Streaming Device.
Roku™ also announced a great offer for Roku TV® users to get all premium add-ons including Starz for The Roku Channel for $0.99 for 1 month. You can check out the offer here. While this is not a free trial this is like it's almost free.
Frequently Asked Question and Answers
Does Disney Plus work with VPN?
Yes! But for that, the VPN has to be strong and reliable, so it can easily unblock Disney Plus. Free and weak VPNs will not unblock Disney Plus easily.
Why is Disney Plus not available in my country?
Geo-restriction! Many countries do not have the rights to display the content in their region, and hence it is blocked. But Disney Plus is slowly expanding and will soon be available in all the areas across the globe.  
Is Starz worth the money?
Starz might best be called a premium add-on streaming service. Lack of 4k support and a slow UI will certainly get improved soon, too. All in all, this streaming platform is above average, great for its price, and growing into a more central streaming service as Lionsgate dedicates more money to the development.
Is StarzPlay the same as Star on Disney plus?
Its own service, StarzPlay, has been available in Latin America since 2019. Disney's Star — a service offered in international markets and nested within Disney Plus — officially launched in December. Star+, meanwhile, launched in Latin America on August 31st.
The Takeaway
Starz and Disney Plus are two different and rival companies. Thus the answer to the question of whether Starz is available on Disney is a simple no. 
Starz is a paid television network that can be added to multiple platforms such as Amazon Prime, Hulu, Spectrum TV, YouTube TV, etc. However, Disney is an independent OTT Platform that can be subscribed to separately and streamed. 
A Starz Play subscription costs $8.99 per month whereas a Disney Plus subscription costs $7.99 per month. Annually, they both cost $74.99 and $79.99 per, respectively. Both of them are premium platforms and worth their costs and subscribing to them would actually be fun!
Were we able to resolve your issue? Do you still have any questions to ask us in the comments below? Did you resolve the issue differently? Mention your experience in the comments below so that your thoughts will be helpful to other readers.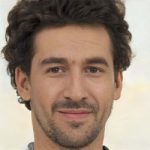 Sam has been a Smart Things expert for years and the author of DIY SmartThings. Recently he's really more into Nest smart devices and has a lot of experience with all sorts of projects from converting a regular Home to completely a smart home with the background degree in Electronics.