What Is It Worth?
This is designed to have the most excellent sounding, compact and completely-featured and Bluetooth-enabled speaker in its category. The Onyx Studio 4 from the Harman Kardon brand has a lot to offer the users. It comes with a pair of device connections, the Harman Kardon Connect + feature, and eight hours of playtime. The outstanding Harman Kardon Connect + feature of the speaker means it can be connected with over 100 speakers with the same feature by pressing just a button – it is that easy.
The Bottom Line: Overall, this is a very good product and it is designed to give maximum productivity to the listeners and it is surely worth the investment. With features such as the wireless Bluetooth streaming option, you can effortlessly stream music to fill the room with high-quality sound.
Is This A Smart Speaker? How Many Ways Can You Connect to the Speaker?
Yes, it is a smart speaker. It does not stop there, there is also the possibility of connecting up to two smart devices at the same time and then alternate the playing of the music or any other content.
One of the most outstanding features of this speaker is that it has an impressive Harman Kardon Connect + feature which makes it possible to do connection to more than 100 speakers. The best part of this is that the connection can be done with the press of just one button. As long as the speakers are HK Connect+ enabled.
Battery Life
This super speaker comes with a very durable battery that can be recharged. The rechargeable battery that the set comes with allows you to enjoy as much as eight hours of playtime. Even though the playtime can last for up to eight hours once fully charged, it should be stated that it also depends on factors like the volume level and the music content.
The battery type is 3.7V/3000 mAh Lithium-ion and it is charged on a power supply of 19V/2A/ the battery has a charge time of five hours. The box comes with a power adaptor. For the rated power specifications, it is 4 X 15W (alternating current mode) and 4 X 7.5W (for the battery mode).
Waterproof
The Harman Kardon Onyx Studio 4 is unique in this category as it comes with its water-resistant feature. It has an IPX5-rated splash-proof design and this is a major advantage. It means that even when there is heavy rain, you can still get to enjoy your music nonstop. Because not all the speakers in the market have any degree of water resistance, this is truly one in a class of its own.
Build Quality
The Harman Kardon Onyx 4 is made using premium materials and this contributes to its superior sound quality. The first-class fabric and finishing alongside the remarkable design blend with any style. Regarding the specifications, the dimension measures 260 mm X 278 mm X 159.5 mm for the height, width, and depth respectively. As for the weight, it clocks in at 2,061 g (2.061 kg).
Alternatives to Harman Kardon Onyx Studio 4
Price: $198.00
Features: Rightly described as the product with smart sound, this is a truly powerful smart speaker that comes complete with the voice control built-in. It offers the richest and room-filling sound and it is so sleek that you can control it with simple voice commands. It is also compatible with Apple AirPlay 2 and you can enjoy it with the Sonos application.
Pros
Outstanding compact design means you can use it anywhere in the house like in the kitchen where you are cooking.
It is designed to be humidity resistant so you can even get to use it in your bathroom.
User from Amazon said: It is excellent and is the complete home audio system. It has Alexa and Google Assistant features. When I bought it, I was expecting it to be like just any other speaker but it did not take me too long to realize that it is in a class of its own. It is worth every cent.
Cons
There have been complaints regarding the device losing connection.
User from Amazon said: I wanted to appreciate this device but when I bought it, I regretted it. This is because the Wi-Fi has issues with connection and it messed everything for me. For the price I spent on it, I expected something more interesting.
Price: $144.99
Features: It comes with the Bose SoundTouch application which allows the user to control the speaker. The same application allows for the selection of music and modification of the settings. The application also allows for easier configuration of the product in a way that allows you to have maximal enjoyment with the speaker.  
Pros
Easy Wi-Fi capability: The Wi-Fi capability of the Harman Kardon Onyx Studio 4 is so flexible that it can be turned on and off as you wished. This is very good in cases where there was a limited functionality of the system.
Repeat Play Mode: The speaker comes with a Repeat Play mode and this allows it to restart on its own automatically and it does this from the same content from the starting point in case it ends.
User from Amazon wrote: This is precisely what I need. I love it, from the design to the functionality and the quality of the sound produced, everything is on point. The speaker can be best described as being clear, crisp and it comes off with excellent bass. You will be more than impressed with the quality of the sound and you will be truly amazed that a speaker that is this compact can produce such a level of excellent sound quality.
Cons
Many users complain that they are not able to fully enjoy it without using the applications.
User from Amazon wrote: Do not buy this crap at all, do not make the mistake of wasting your money on this package. It is going to end in tears. The speaker is useless without downloading their utterly useless application.
Price: $189.99
Features: Because of its IP67 rating for water resistance, this speaker from Sony can be used in the desert, beach, forest, or any location that you desire. It is so waterproof that it can be fully immersed in water. This is made possible because of the excellent fabric that has been made in Japan. For this reason, it can be rinsed underwater and it will still work well.
Pros
Dustproof: As a result of the IP67 rating that the product has, it is dustproof and that means you can use it in the desert, forest, beach, and any location you desire. No matter how dusty the area is, this speaker from Sony is going to keep blasting the sound.
User from Amazon wrote:  Stop whatever you are doing and go ahead and invest in this. The extra bass mode is going to keep you excited all day long. This speaker is going to give you a lot more than you are even expecting. I am so glad to have made this purchase.
Cons
Several users have complained of muffled and static sounds from the speaker.
User from Amazon wrote: Initially, I was quite happy and excited when I got it. But I realize that it was a total waste of my time and money. The quality of the speaker is horrible.
Price: $159.95
Features: It comes with the wireless Bluetooth streaming feature and this allows you to stream music wirelessly and fill up the whole space with high-quality sound. It also comes with a rechargeable battery that allows it to give you eight hours of playtime. It also comes with a wireless dual sound. This is possible because it can do a wireless connection between a pair of Harman Kardon Onyx Studio 5 speakers. This is going to ensure that the user experiences an incredibly smooth audio experience.
Pros
It is made using high-grade materials like aluminum and fabric finish.
It comes with an embedded aluminum handle and it allows for easy portability.
User from Amazon said: This is the best sounding speaker with a rich and deep bass. The speakers are very easy to use and not complicated at all.
Cons
Some users have complained of running into technical issues while using the product.
User from Amazon wrote: It was hell from the moment I removed the speaker from my computer. I made attempts to also fix it with my phone and it did not work. I was just too disappointed to even say anything because I expected nothing but the first-class performance from this product.
Price: $99.95
Features: It is designed to deliver the highest quality of audio to the listeners. With 12 hours of playtime, this is one speaker that can keep you going all day. It also comes with the IPX7 waterproof design meaning you can take it to the pool or the beachside party.
Pros
It comes in an array of about a dozen colors and you can select anyone.
It has the PartyBoost feature that allows you to do a pairing of a couple of JBL Party Boost-compatible speakers which will bring life to any party.
User from Amazon said: So far so good, this is the best flip ever!
Cons
There are several complaints regarding the batteries.
User from Amazon wrote: The playtime is a lie, it stopped working for four hours.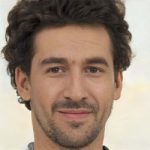 Sam has been a Smart Things expert for years and the author of DIY SmartThings. Recently he's really more into Nest smart devices and has a lot of experience with all sorts of projects from converting a regular Home to completely a smart home with the background degree in Electronics.