Is It Worth the Money?
This speaker pair from Q Acoustics is truly worth any investment made on it. It has several features that combine to make it an excellent sound product. The cabinet itself is composed of 15mm multi-density fiberboard panels and a top plate alongside thick front baffle. All these work on resonance making the product incredibly solid in terms of sound quality. Easy setup. Rubber speaker grips are present alongside a pair of magnetic speaker grills.
The Bottom Line: Without any iota of doubt, this is an excellent choice for anyone interested in owning and using the best bookshelf speakers around. Averagely sized, it also equipped with some of the most impressive features. There are minimal distortion, expansive dispersion tweeter, and an upgraded low resonance cabinet. It is surely a good deal and this fact was attested to by Forbes which said that it has outstanding performance at a very cost-effective price.
Is This Smart Speaker? How Many Ways Can You Connect to the Speaker?
It is not a smart speaker but it has an array of absolutely impressive qualities. Ranked as one of the best bookshelf speakers by the renowned Wirecutter, this set of 3020s by Q Acoustics is understandably a good choice for those who are passionate about music and excellent audio quality. The first-class quality of the sound means it can be used in small or average-sized spaces.
It comes with ultramodern, minimal distortion, and expansive dispersion tweeter. With the immense bass response with its resultant surround effect, it is no surprise many find it irresistible.
Connecting to the pair of loudspeakers is as easy as it can be. The speakers are designed to be bi-wireable. They can also be used near television monitors without any issues. The same thing applies to the LCD and plasma screens.
The product also comes with detailed instructions on how to go about the connection of a terminal. Everything is in line with the safety regulations of the European Union, from the removal of stray wires to the avoidance of 4mm loudspeaker plugs.
Other features are as follows:
Google Assistant: No. But you can connect to the audio input of Google Assistant or make use of Bluetooth.
Alexa: No. However, it is possible to do a connection to the audio input of Alexa or via Bluetooth feature.
Siri: No. But the connection can be done to the audio input of Siri or via Bluetooth.
Battery Life
It is not designed to run on batteries but mains supply. However, the user must not connect the loudspeaker terminals themselves to the mains supply. All the specifications for the electrical energy usage are all on the package. All the user needs to do is follow carefully.
Waterproof
This product is not designed to be waterproof. The user brochure and manual from the brand make it very clear that it should be kept away from water. It should also be used far away from areas of excessive sunlight, humidity, or heat. If it so happens that by mistake or in an accident, the speakers get in touch with water, get across to a licensed technician immediately.
Build Quality
From its appearance, the solid construction pattern is visible. As for the bass unit, its dimension is 5 inches (which comes to 125 mm)  while the overall dimensions for the speaker unit itself are 10.23 X 8.89 X 6.69 inches respectively for the height, depth, and width. The dimensions of the cabinet are equivalent to 170 X 260 X 226 mm respectively for the width, height, and depth.
 The treble unit has a specification of 25 mm and the recommended amplifier power is a range of 15 to 75 watts. It is sold in pairs and the overall package weight is 4.6 kilograms. It is built to either stand on its own or be wall-mounted. As for sensitivity, it clocks in at 88 decibels and the nominal impedance is six ohms.
User Experiences (Good and Bad)
Good
A User on the official Q Acoustics website wrote: Massive sound from such a tiny pair of speakers. I have used several models and brands but this is the best. I am now a fan forever for the Q Acoustics brand!
A User on Amazon wrote: A pair of great speakers! Now that I have used them, I can write a review. This product is best for handling all kinds of music. I have a diverse taste in music and this product perfectly handled each genre of music, from reggae to country music, it was sheer bliss!
Bad
A User on Amazon wrote: It is too big and boring. I am not impressed with the design but the sound quality is fine.
A User on AvForums wrote: The magnets that fix the grilles in their location can be stronger than they are.
Alternatives for Q Acoustics 3020
Price: $399.00
Features: Coming in fresh black ash or walnut color, this is a genuine groundbreaking design for those who cherish studio-quality and first-class sound. It comes with a charming two-way structure which makes it a perfect fit for the desk, shelf, or table. With its ultra-low distortion and maximum sensitivity, it is no surprise it is the darling of many.
Pros
Its sensitivity is the highest as a result of the embedded neodymium magnet.
Listener enjoys an optimal sound field when enjoying music or any type of content.
A User from Amazon said: It is of great value and the sound is not just good but also balanced. The quality is even a lot worth more than the price spent on it. I am yet to see any speaker in this price range with the same degree of quality or outstanding components like the metallic magnetic grill. 
A User from Forbes said: A bookshelf speaker never sounded so good and the price is simply the best. This is a good value for money. It is not very catchy by its unassuming design but do not be deceived, the quality is first-class.
Cons
Some customers feel they can get better for less. They have issues with the pricing.
User from Amazon said: I am not impressed with the favorable reviews. Other alternatives are better and are even a lot cheaper. The build quality and overall finish are amazing but the price is not worth it. I am also not impressed with the sound, I think it is just too tasteless and boring.
Price: $349.98
Features: Its ultramodern aramid cone for the fiber woofer means higher levels of damping and stiffness, much better than the ones made using paper or polypropylene. With this increased strength comes extra flexibility as far as the design is concerned. All these contribute to ensuring the super quality of sound for the listener.
Pros
It comes with an innovative cabinet design that makes maintenance and placement very easy and stress-free.
There are maximal sensitivity and optimized impedance and this ensures there is the least amount of energy to be used thus increasing the cost-effectiveness of the product.
User from Amazon said: The speakers are amazing. My opinion is that they are far better in every way. The sound comes out as original and you can feel the uplifting experience while using these speakers.
Cons
Some customers have complained about one of the speakers malfunctioning or not even functioning at all.
User from Amazon: This is a bad and horrible purchase for me. One of the speakers did not work at all and I am not happy with my experience.
Price: $69.00
Features: This is an ideal music bookshelf and home theater speaker. With characteristics like a keyhole slot which allows for wall mounting, Dynamic Balance drivers and a bass port mounted at the front, it offers the very best sound quality in its category.
Pros
Enclosures that are protected by magnets add to excellence.
It is designed with the unique Dynamic Balance technology designed by Polk which ensures world-class home theater experience.
User from Amazon wrote: I am very impressed with this offer from Polk. The performance is more than satisfactory and the price is very reasonable.
Cons
A few buyers have issues with compatibility with many amplifiers.
User from Amazon wrote:  You should not have anything to do with these speakers. They are not supported by a lot of amplifiers.
Price: $118.00
Features: When it comes to first-class sound quality and absolute clarity with the audio, this speaker system from Sony has no rival. To do expansion of your soundstage, there are super tweeters with maximum directionality. Undistorted audio output is made possible with the Mica-reinforced cellular fiber woofers (for the cone) – enjoy the unforgettable audio quality.
Pros
Resilient cabinet design allows for comprehensive acoustics.
Sound clarity is maximized by the faceplate edges that are tapered.
User from Amazon wrote: I wonder where I have been all my life. These are the very best speakers every. I am utterly impressed.
Cons
Some users have reported having functionality issues.
User from Amazon wrote: These are probably the worst speakers ever manufactured. The bass is too low and it sounds like an ancient speaker. It was a total waste of money.
Price: $99.99
Features: It is correctly described as the perfect blend of style, technology, and utility. It comes with two RCA inputs that allow for linking to several audio sources. There is also a wireless remote control unit that is ideal for mute functions and modifying the volume.
Pros
The performance is reliable and the audio quality is optimal. The versatility is also not in doubt at all.
Users can precisely control this bookshelf speaker in incredible ways.
User from Amazon wrote: I have listened to good music for seven decades but this product is on another level. They are the very best bookshelf speakers and I am more than impressed. It gives you nothing but clean, rich, and beautiful music. You have to try these speakers for you to fully understand how excellent they are.
Cons
Some users have complained about the functionality.
User from Amazon wrote: The speakers stopped working after just two hours. They sounded good initially but then stopped all of a sudden. I checked everything to see if I could detect the fault but there was nothing. It just seemed to stop on its own. The sound quality was on point but why it had to just stop in such a disappointing manner is what I do not understand.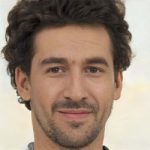 Sam has been a Smart Things expert for years and the author of DIY SmartThings. Recently he's really more into Nest smart devices and has a lot of experience with all sorts of projects from converting a regular Home to completely a smart home with the background degree in Electronics.