Is it Worth the Money?
Samsung SWA-8500S Wireless Rear Speakers are some of the best in the market. It offers a truly immersive experience with no clutter. This is in addition to enjoying excellent sound quality in the environment by just hooking up to extra speakers wirelessly through Wi-Fi. For just $100, it is a good deal.
There are exciting Samsung deals for those who buy eligible Soundbar. These include the HW-T450, HW-T550, HW-T650, HW-Q60T, HW-S60T with Wireless Rear Kit (SWA-8500S/ZA).
User Experience
A User on Samsung website said: It works great when used for gaming television. It is worth it for the money spent. It is highly recommended because you do not even have to run wires. 
Another User on the Samsung official website said: It has a great sound! One thing you have to ensure is that the settings of the rear speaker level are done for optimal sound. Initially I thought they were at their highest already but I later discovered that the soundbar came with an option of increasing the level just like Subwoofer. It is lightweight and durable too, I recommend it.
A User on Amazon said: I am very happy with these speakers. The setup is very easy. It was easy for me to place it on the speaker stands.
Another User on Amazon said: I am very happy I purchased these speakers. It is easy to use, the speaker wires and the receiver inputs are well-marked. The receiver module is also paired to the soundbar. The sound quality is awesome and it takes the sounds of movies, games, and music to a whole other level with the quality surround sound.
Is This Smart Speaker? How many ways you can connect to the Speaker?
It is not classified as a smart speaker. However, it has many other features that make it irresistible. For example, it can be wirelessly connected with two rear speakers to compatible Samsung Soundbars. The accessory type includes the speaker accessory kit and a 2.0 Ch wireless rear. Also included in the set is the 2EA surround speaker, wireless receiver module, speaker, power cord, and 2EA cable.
The connection is made easier with other compatible products like the HW-Q60R Samsung Harman Kardon Soundbar with the Samsung Acoustic Beam or even the HW-Q70R Samsung Harman Soundbar with Dolby Atmos. Other compatible soundbars include the HW-M450, HW-M4500, HW-M360, and HW-M550. Here are the other noteworthy features:
For audio cable input, there is an HDMI cable.
Bluetooth-enabled.
The battery is absent so no need for charging.
The speakerphone and microphone features are absent.
Alexa: Connection to the audio input of Alexa or via Bluetooth can be done.
Google Assistant: Connection to the audio input of Google or via Bluetooth can be done.
Water Resistant: No.
Ideally, these products have been designed to allow you to connect wireless speakers to your Samsung soundbar for surround sound effect. With an easy setup, it promises an outstanding immersive audio experience that is also free of all clutter.
Battery Life
The Samsung SWA-8500S 2.0 Channel Wireless Rear Speaker does not come with batteries. It is designed to work optimally on the mains supply. However, the user must ensure that the DC or AC power supply in your residence is in line with the power requirements stated on the identification tag at the back of the products. Ventilation slots must not be covered and the unit should not be situated on amplifiers and other equipment so that overheating can be prevented.
Waterproof
The Samsung SWA-8500S 2.0 Channel Wireless Rear Speaker is not designed to be waterproof. Users are advised to keep it away from water or very humid environments.
Samsung says that the set should not be exposed to rain or even kept near water sources like laundry tub, bathtub, kitchen sink, washbowl, swimming pool, wet basement, and other wet areas. If it gets wet by mistake, Samsung advises that it should be unplugged immediately and reach out to an authorized dealer instantly.
It should also not be stored in cold conditions because it can lead to condensation. It should be used only under optimal room temperatures as indicated on the pack.
Build Quality
The product comes in black and for the product dimensions, the wireless module goes thus for the width, height, and depth: 1.9 X 7.9 X 5.2 inches (which comes to 50 X 201.3 X 132.0 mm). As for the rear speakers, the dimensions respectively are as follows: 3 X 5.7 X 3 inches (which translates to 76.2 X 126.9 X 76.2 mm).
The product weight is 1.5 lbs (which comes to 0.7 kg) for the wireless module while the rear speakers weigh 1.1 lbs (that translated to 0.5kg). As for the shipping dimensions, they are 3 X 5 X 3 inches for the width, depth, and height respectively. These are the approximate weight and dimensions provided by Samsung and it reserves the right to alter the specification without giving any notice to the users.
Alternatives for Samsung SWA-8500S 2.0 Speaker
While it has been established that the Samsung SWA-8500S 2.0 Speaker is a solid product, there are also some remarkable alternatives too. These are as follows:
Price: $119.59
Features: Perfect for 55-inch TVs, this comes with wireless subwoofer for additional bass and easy placement. Its sound quality has been described as neat and loud and the design is called simple. Set up is very easy and swift. It is specially designed to give clutter-free sound and this works at all volume levels.
Pros
The speaker is so sophisticated that it has different sound modes to optimize your listening experience depending on the kind of content (whether it is news, movies, or music).
There is an extra option of using a television remote to control the Sound Bar. Other features include a Deep Bass Port, wall mounting kit, IR pass-through, and several cables. These cables include Power, Optical, IR Pass-Through, Auxiliary, and HDMI ARC cables.
 It also comes with Bluetooth to allow the user to enjoy smooth and wireless music streaming.
User Experience from Amazon: Great sound for a great price! This product sounds really good when you are using Bluetooth. The sound is so good that it makes my home vibrate. Interestingly, it is virtually soundless until I get to a volume level of around 70 or higher. The support unit is awesome and you get help on time.
Cons
The troubleshooting method may not help when the volume has issues.
User Experience from Amazon: You should stick with your television speakers. All the settings on my television were correct but you will not hear a thing until you get to 70% of the volume. I reached out to the customer center and I was disappointed.
Price: $199.00
Features: This comprehensive product has been described as an ideal wireless subwoofer system and television soundbar. Its features include virtual surround sound that works with practically any television. This is made possible with the unique branded speaker designs for Dolby Digital decoding. This allows it to deliver an outstanding virtual surround sound effect.
Pros
In terms of design, the product is portable enough to be installed under the television.
The subwoofer is also very portable and it can be placed just about anywhere.
The set up is also so easy that it can be done in a matter of minutes. It can be instantly connected to the television using the HDMI cable and it is compatible with practically any remote control.
User Experience from Amazon: The sound is good, the dialog is clear and it turns off or on all on its own. The instructions are clear and easy to follow. Overall positive experience.
Cons
It can be incompatible with several Samsung televisions.
User Experience from Amazon: You should be very careful before you spend your money on this. Not even after a Samsung technician came to my home were we able to fix the issue of incompatibility.
Price: $228.00
Features: Users can send audio to the soundbar using the wireless feature with a Sony BRAVIA television that works with a Bluetooth transmitter. With a single cable, it easily connects with several televisions.
Pros
A richer and deeper bass sound is guaranteed by the wireless subwoofer.
It is easy to set up and can be mounted on the wall.
User Experience from Amazon: It is the best buy for this price and the sound is just excellent.
Cons
There are some functionality issues with the speaker.
User Experience from Amazon: This product sucks and the speaker just stopped working in a matter of weeks, stay away from it, and do not waste your money.
Price: $199.99
Features: This functions seamlessly with your television remote control to provide excellent sound. The design is a lot slimmer and comes with JBL Surround Sound, Dolby Digital, wireless 6.5-inch subwoofer, and a 300W system power. All these provided high-quality sound and deep bass for all kinds of content, from video games to music and even movies.
Pros
It truly brings all content to life with the JBL Surround Sound.
There is no need for extra speakers or wires.
User Experience from Amazon: The sound is excellent and truly outstanding. I used it perfectly with my television and there is no lag when using it with HDMI ARC or Bluetooth.
Cons
There have been complaints regarding the depth of the sound.
User Experience from Amazon: The subwoofer did not make any sound and it was even worse with the soundbar when I connected it with the television. Even the Bose mini is better than this crap.
Price: $209.99
Features: This 2.1 Sound Bar System with a wireless subwoofer from VIZIO provides excellent audio quality that permeates every part of the room. It comes with built-in Bluetooth that allows for optimal streaming.
Pros
The sound is so clear that there is virtually no distortion or clutter.
There is a wireless remote feature that allows optimization of volume.
User Experience from Amazon: Without a doubt, this is the best budget soundbar. Everything about it is just perfect.
Cons
Durability is an issue based on some complaints from the customers.
User Experience from Amazon: It worked well until 10 months and it just died and never came up again. The support is useless, stay away from it.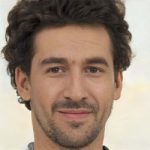 Sam has been a Smart Things expert for years and the author of DIY SmartThings. Recently he's really more into Nest smart devices and has a lot of experience with all sorts of projects from converting a regular Home to completely a smart home with the background degree in Electronics.