Is it Worth the Money?
Soundcore Bluetooth Speaker is a solid Bluetooth speaker that gives you the best value for money. It doesn't require any other software to pair with other devices as the Bluetooth feature connects swiftly.
In terms of portability, you may not likely find a more portable speaker like this one. Interestingly, it has an immersive sound output.
Despite all these features, Soundcore Bluetooth Speaker is still affordable. At $27, the speaker is still more affordable than many portable Bluetooth speakers in its class. So, we can rightly say it is worth the money.
User Experience:
Good: A user from Reddit says: pairing this speaker was a breeze, and the wireless range was good as well. A rubber gasket is used to cover the auxiliary input and USB charging port, which enables me to connect even non-Bluetooth devices.
Another user from Amazon says: I love this Bluetooth speaker better than the previous two I've owned.  One unique feature is the built-in microphone installed in the speaker for making speakerphone calls. Its portability is also something I like very much.
Bad: A user from Reddit says: I like the audio quality of this Bluetooth speaker a lot, but it feels less durable. The logo design is also not great, and the battery strength is as good as advertised.
Another user from Amazon says: I've been using this speaker for about two years. I like the battery life, but one issue is the USB-C port messed up really badly and I'm having a hard time charging it.
Is it a smart speaker?
Soundcore Bluetooth Speaker may not be a smart speaker, but it offer enough convenience when connecting your devices to the speaker. Considering tha the speaker is a budget-friendly one, the connection feature is pretty impressive.
It comes with built-in Bluetooth 4.2, which offers a connecting range of about 60 feet. Your Bluetooth device will stay connected to the speaker even when it's a bit far from the speaker. The connections pair up quickly and it's very easy to link the connection.
It's also possible to connect this speaker with Alexa-enabled devices, allowing you to have a wide range of connecting devices, including tablets, Android phones, and iPhone.
When you turn on the speaker after a period of inactivity, it automatically reconnects to the previously known device. In addition, the headphone feature means you can answer and receive calls and messages.
Battery Life?
The manufacturers of Soundcore Bluetooth speaker said the speaker can last for up to 24 hours when playing on normal volume. From our test, it actually lasts as the manufacturer has stated. if you low volume listener it will come for more than 30 Hours and 25% volume.
If you are listening the same speaker with 100% volume the Battery Life goes down drastically and will come only 16 Hours.
That's because Soundcore synergizes high-efficiency Li-ion battery and Anker's power management technology to provide sublime audio experience.
The Bluetooth section is equipped with a customized 3.5mm socket for headphones and micro-USB port for charging. And in case you want a speakerphone, there is a built-in mic for that as well. This speaker is only powered by battery, and the 24 hours battery strength is more than what many other Bluetooth speakers are offering.
Water Proof?
The section for waterproof rating is blank on the product's Amazon page. But from what we've gathered so far, it may not do an excellent work when protecting against water and fog. As a result, it may not take in too much from the rain and it's a bad idea to keep it beside or at the edge of a pool.
We feel that if the company makes this speaker a waterproof product, it may be too much to ask, considering it's a budget-friendly speaker with lots of good features already. If your main interest is getting a waterproof Bluetooth speaker, you can look at the alternatives we've discussed below. Otherwise, this is still the right speaker for those looking for the best value for money.
Build Quality
This Bluetooth speaker does not take in too much in terms of design. That means it comes with a very simple design with nothing too fancy to get in the way. We would like to think that's how the manufacturer wants the speaker made, with their sole focus on the sound quality and battery strength.
It's certainly not the most stylish speakers, but that draws our attention is the portability and lightweight. It measures 6.5 x 2.25 x 1.75 inches, making it one of the smallest Bluetooth speakers in the market today. Apart from the small size, you will also enjoy the lightweight design.
Soundcore Bluetooth speaker weighs just 0.78 lb, which is probably the lightest Bluetooth speaker you can have.
So, what the speaker fails to have in style, it makes up for that in portability. The speaker is designed with plastic with soft rubber-coated material which covers all areas except the front. At the front, there is the Anker logo as well as the speaker grille. The nice curved edges gives the speaker an aesthetic look, making it perfect for indoor and outdoor use.
Alternatives for Echo Studio
In case you have your reservations or doubts over the Soundcore Bluetooth Speaker, there are alternatives you may prefer. The following are alternative options that are equally as good as the Soundcore model.
Price: $35
Oontz Angle3 Ultra features: Oontz angle 3 speakers are one of the most popular Bluetooth speakers in the market because of the company's desire to maintain quality at all times. This Bluetooth speaker is no exception.
It's the enhanced model of the Angle 3 Plus model. This Angle3 Ultra features immersive audio sound with waterproof coated body.
It's certainly an improvement over the previous Angle 3 model. In terms of design, this Bluetooth speaker comes with triangular design and is still quite affordable, although more expensive than the Soundcore speaker above.
Measuring 6.4 x 2.8 x 2.8 inches and weighing 1.3 pounds, it's also bigger and heavier than Soundcore Bluetooth speaker.
This is perfect for someone looking for a deeper sound output which is better than what Soundcore has to offer.
Pros
Speaker has god value for money
It comes with great Bluetooth range
Despite the portable size, it has deep sound
It's a complete waterproof Bluetooth speaker
User Experience: A user from Reddit says: I don't usually buy products outside products from my favorite manufacturers. But Oontz Angel3 Ultra has made me change my mind. The speaker does everything as advertised.
Another user from Amazon says: the speaker seems okay when on a moderate or low volume. But the sound becomes a bit distorted as the volume rises.
Cons
Digital signal processing causes poor bass processing
Audio gets distorted at high volumes
Vanzon X5 Pro Portable Speaker
Price: $40
Vanzon X5 speaker features: Vanzon is another good alternative for someone looking for a waterproof Bluetooth speaker.
Measuring 7.32 x 3.19 x 2.71 inches, Vanzon is bigger than Soundcore Bluetooth and comes packed with a lot more sound power.
If your main concern is on the sound quality rather than the size or portability, this speaker will be great for you.
It has a nylon carrying case and is designed to withstand a rainy weather. With this Bluetooth speaker, there is no need to worry about rain or water from the pool because it's completely waterproof.
Pros
The Bluetooth speaker is lightweight and compact
It comes with more immersive sound than many other speakers
It can be paired for true stereo playback
It has both front and back charging ports
User Experience: A user from Reddit says: when I was looking for a a Bluetooth speaker, my main concern was the sound quality. Thankfully, Vanzon X5 didn't disappoint.
Another user from Amazon says: Great portable speaker, but the manufacturer could have done better by making the volume louder.
Cons
The design of the speaker is not attractive
The volume is also limited
Zamkol Bluetooth Speaker 30 W Waterproof

Price: $49.99
Zamkol Bluetooth speaker features: Zamkol Bluetooth speaker is another lightweight speaker with powerful sound output. It measures only 7.40 x 3.00 x 3.00 inches and weighs 1.28 pounds. Despite the portable design, the speaker comes loaded with good audio quality that completely fills the room

It comes with 3.5mm audio cable and Bluetooth 5.0 that covers up to 60 feet. With this Bluetooth speaker, you will surely get immersive theater experience.
Pros
The speaker provides immersive sound output
It's portable and lightweight
Durable and water-resistant design
There is no sign of distortion at high volume
User experience: A user from Reddit says: the speaker is portable and lightweight. Depite the portability, it seriously has a great sound output.
A user from Amazon says: the Bluetooth range could be better. It starts disconnecting when I take my device several feet away from the speaker.
Cons
The speaker is a bit on the high side
There is room for improvement on Bluetooth range
Conclusion
We've seen the overall features of the Soundcore Bluetooth speaker. If you're looking for the most cost-friendly portable speaker in the market, we cannot find any other product better than Soundcore. It is affordable and yet offers an impressive sound output.
But if your main interest is the water-resistant qualities and a more immersive sound output, you can always opt for any of the alternatives we have listed here as well.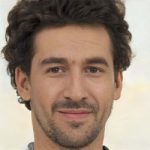 Sam has been a Smart Things expert for years and the author of DIY SmartThings. Recently he's really more into Nest smart devices and has a lot of experience with all sorts of projects from converting a regular Home to completely a smart home with the background degree in Electronics.