1. Bose 700 Soundbar
Price: $699.95
Bose 700 Features: It has Google Assistant and Amazon's Alexa voice-controlled assistants, accompanied by an eight custom-designed microphone array for quick voice pick up. Designed with Universal remote having six presets and only lights up buttons that are necessary for the moment. 
Pros: 
Over a wireless connection, it streams music from Spotify, Amazon Music, Apple AirPlay2, Pandora, TuneIn, SiriusXM, and more.
You can voice control other paired smart devices like your TV or your satellite box too.
Ingenious light bar visually shows when voice assistants are listening.
It enhances a better cinematic experience when paired wirelessly with Bose Bass module 700 for extra bass, and the Surround and Rear sound speakers 700 for crystal clear sounds.
User Experience From Reddit.com says: I love it. A fantastic sound after I've run the AdaptIQ. The immersive sound vibrates my entire house.
Cons: 
The initial setup is tricky and might require you to download the manual from the Bose site.
User Experience From Reddit.com says: This speaker's price is outrageous. The full retail price for the whole sound setup is nuts! 
Sonos Arc Official Video
2. Samsung HW-Q90R Soundbar
Price: $1,499.99
HW-Q90R Features: Enhanced with Dolby ATMOS and DTS:X technology. A 7.1.4 channel speaker producing independently immersive sound from its 17 speakers (includes four upward-firing and two firings sidewards). The adaptive Sound feature analyzes contents and automatically delivers optimized object-based performance. It has Amazon's Alexa assistant voice control feature.
Pros:
SmartThings Connectivity feature enables you to exercise control over your smart home setup.
You enjoy a seamless 4K experience while connected to 4k video sources, because of its built-in 4k pass-through feature.
It also works well with HDR 10 sources, yielding supers audio quality.
They optimize this speaker to perform seamlessly with QLED TVs, supporting both wired and wireless connections.
User Experience From Reddit.com says: After just our second day of use, it blows away my wife and me. The sound is so good that we could even the sound of helicopters right above our heads. We love it.
Cons:
The soundbar is heavy and will require some reliable support.
User Experience From Amazon.com says: I have issues with the sound because it is not consistent. You can be on a warm dialogue sound, and suddenly it changes to a high treble sound. 
3. Sennheiser Ambeo Soundbar 
Price: $2,499.95
Ambeo Soundbar Features: It delivers a 5.1.4 channel sound powered by 13 high-end drivers while producing a deep 30Hz bass. Having equalizers and three Ambeo Technology modes built-in allows you to customize the output to your desire. Built-in with the latest virtualization technology developed by Fraunhofer, captures the characteristics and reflective surfaces of your living room to create a 3D sound experience. The Ambeo Soundbar Upmix Technology turns stereo or 5.1 audio into 3D sound.
Pros:
It doesn't require an external subwoofer because it produces intense 30Hz bass.
Designed with a brushed aluminum exterior and minimal detailing, it offers both an attractive and high-performance soundbar.
It is compatible with DTS:X, Dolby Atmos, and MPEG-H sources. It also has a built-in 4k pass-through feature. Also compatible with Android and iOS smartphones.
It features high-fidelity tweeters for studio-quality sound, six long-throw woofers producing 30Hz deep bass, mid-range vocals.
 Built-in Bluetooth and Chromecast features enable seamless connectivity.
User Experience From Reddit.com Says: I bought mine recently, and am I impressed. I never wanted my room filled up with speakers and wires all-over, but this does an incredible job in recreating that total surrounding speaker effect even as a single unit.
Cons:
It is a little bit huge and will require some space.
Very pricey for a single unit.
User Experience From Reddit.com Says: My issue with this speaker is that it got a significant problem with lip sync.
4. Lifestyle 650 Home Sound System
Price: $3,999.95
Lifestyle 650 System Features: A 360-degree omnidirectional sound speaker with detailed aesthetics blending with its acoustics to produce a home theater experience. The sleek center channel comprises of 5 precision speakers and coated in anodized aluminum finish. A premium glass-top finish, powerful driver, and QuietPort Technology deliver optimum thunderous bass performance. SoundTouch feature enables it to stream music via your WiFi connection. Compatible with Alexa-enabled devices like Echo Dot, ensure hands-free voice access to your music. AdaptIQ feature refines the sound specifically to your room.
Pros:
SoundTouch feature enables streaming of music from Spotify, Deezer, Internet radio stations through TuneIn, and more from your smartphone or tablet.
Connected Alexa-enabled device grants hands-free voice control for smooth streaming and control of other connected devices.
Controlled with a universal remote, it provides 6 HDMI input ports.
It is 4k video compatible.
User Experience From Amazon.com Says: The sound quality is impressive. The bass has got punch, and the voices sound much like real peoples.
Cons: 
Not a completely wireless setup since the rear speakers and subwoofer requires an external power source that's wired
supports only a single source connection. So it is challenging to enjoy gamming and music on another source at the same time.
User Experience From Amazon.com Says: The remote is terrible. The concentric circles of buttons make it incredibly inconvenient.
5. SoundTouch 300 Soundbar
Price: $699.95
SoundTouch 300 Feature: A sleek wireless Bluetooth and WiFi speaker having a premium glass top that's as firm as aluminum of the same thickness and perforated wraparound metal. Built with Custom drivers and QuietPort Technology to enhance the quality of bass. SoundTouch feature allows the streaming of favorite music. Also compatible with Alexa enabled devices like the Echo Dot for hands-free voice control. 
Pros:
Supports music play directly from phones and tablets using Bluetooth or streaming through a WiFi connection.
Music services such as Spotify, Deezer Internet radio, and stored music in the library and enjoyment of it is possible using the SoundTouch app.
Alexa enabled devices can adjust volumes, control where the music plays from, change tracks, and even find out what's playing, all hands-free voice-controlled.
Acoustimass 300 bass module and rear surround speakers enhance your cinematic experience.
User Experience From Amazon.com Says: This compact soundbar's sound is unique. A very crisp and clear sound projected in a way that it seems to come from various direction.
Cons:
Without the bass module, the soundbar might not meet your bass expectations.
It is a little bit difficult to setup.
It doesn't support Dolby Atmos via HDMI ARC, and only Dolby Digital is supported.
User Experience From Amazon.com Says: After purchasing only the SoundTouch 300, I was disappointed because the bass was severely lacking. 
6. Bose Solo 5 TV Sound System
Price: $199.95
Solo 5 Features: This versatile one-piece soundbar design is to enhance your TV experience by clearly reproducing everything from dialogue to detail. Wireless Bluetooth connection enables music streaming from your phone or tablet. The universal remote control takes control of your Blu-ray Disc player, Bluetooth connectivity, and gaming system. Built-in ports such as optical audio input, Coaxial audio input, and 3.5 km aux input are available.
Pros:
Easy to set up with just one audio cable, either optical, coaxial or analog, required.
Its versatility allows you to place it anywhere.
The dialogue mode ensures clear audio and dialogue without volume adjustments.
The remote control's bass button permits adjustment of bass to suit your desire.
User Experience From Reddit.com Says: This bar's volume is pretty loud. I am impressed since with just two built-in speakers, and it supports stereo and Dolby Digital play.
Cons:
Just meant for small rooms and will leave you disappointed in medium and large-sized places.
Pressing a button every time you need enhancements after turning on the TV is a little bit stressful. 
User Experience From Amazon.com Says: Though the clarity of dialogue is improved, the overall sound is flat compared to my TV speakers.
7. Sony Ht-St5000
Price: $1,299.99
Ht-st5000 Features: This 7.1.2 channel speaker combines Digital Signal Processing and S-Force Pro with wavefront technology to produce a natural, 3-dimensional sound field. Enhanced with Dolby Atmos technology to deliver 360-degree enveloping sound. This single unit contains both a woofer and a tweeter working together. Ports provided are 3 HDCP 2.2-compatible HDMI inputs, 1 HDMI ARC output, optical SPDIF, analog AUX, and a USB port.
Pros:
S-Master Hx digital amplifier minimizes distortion.
Built-in NFC, Bluetooth, Chromecast, and WiFi enable seamless pairing and wireless streaming of music.
Multi-room music streaming is enabled using the Sony I Music Center app to control paired soundbars.
Its compatibility with Google Home provides a hands-free voice control feature when paired.
User Experience From Reddit.com Says: I love this speaker. It got a clear voice and a great sound.
Cons: 
It is pretty expensive.
The 3D surround sound has been disappointing to some.
User Experience From Amazon.com Says: After a while of using this speaker, I've experienced intermittent distortion produced out of the subwoofer.
8. Nakamichi Shockwafe 9.2 CH Ultra
Price: $1,399.99
Shockwafe 9.2CH Ultra Features: With its Spatial, Surround, and Elevation (SSE) processing technology, immersive audio production is possible. 360-degree enveloping object-based multi-dimensional audio is produced by this soundbar, with up to 9.2.4 channels of Dolby Atmos or DTS:X. Dual 10″ subwoofers produce that sonic boom effect. Also, the four modular rear speakers contribute to the cinematic experience.
Pros:
Bluetooth with Qualcomm aptX technology enables wireless streaming that reproduces pure sounds.
The dual 10″ subwoofers deliver smooth and balanced bass across the entire room.
User Experience From Reddit.com Says: Though this speaker can sound loud, but when on low volumes, the sound is still impressive.
Cons:
The connection between the subwoofers and rear speakers is through RCA cables. Hence, Nakamichi Shockwafe 9.2 CH Ultra is not wireless.
User Experience From Amazon.com Says: The execution of this soundbar is terrible. I've got problems with the software, the sound continually cuts, and the video randomly doesn't work.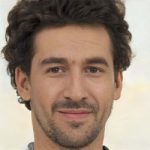 Sam has been a Smart Things expert for years and the author of DIY SmartThings. Recently he's really more into Nest smart devices and has a lot of experience with all sorts of projects from converting a regular Home to completely a smart home with the background degree in Electronics.