Rating
Battery Life 84% Water Resistant 81% Smart Speaker 70% Design 60% Bluetooth Connectivity 90% Microphone 80%
| Release Date | Price | Dimensions | Weight | Model Number | Waterproof |
| --- | --- | --- | --- | --- | --- |
| March 16th 2017 | $100 | 8.1×2.5×2.5 | 1.8lbs | JBL Link 10 | Yes |
Does the JBL link 10 need wifi? To answer your question, yes JBL Link 10 need wifi and it also works without wifi as well by using a bluetooth system. As these are smart speakers, it can work multiple ways, you can connect your television, laptop, mobile phones and tablets and enjoy the music and listen. The best feature about this speaker, you can easily control all your home devices just with this speaker if you are home is connected with smart things at home.

Will this speaker work without wifi? yes this speaker will work without wifi as it has a bluetooth system in it you can easily connect your phone to the speaker and play the music. even this speaker has wifi symbol you can easily detect whether it is connected to wifi or not.
What Is It Worth? The JBL link 10 portable wireless Bluetooth speaker is a 3600 sound speaker with quality deep, powerful bass. Water-resistant and streams over wireless connection music on Spotify, Apple Music, or YouTube music with no interruption. The battery life of up to 8 hours. Google Assistant feature enabled.
What Is It Not Worth? It takes quite a
little while to get powered on because Google's Assistant set up is necessary
even when you just want to stream over Bluetooth. It doesn't have next and previous
buttons, only voice control. No standby, so after a while of inactivity, it
turns off. Battery life is too low for its price.
The Bottom Line: With the not too high price and the quality of sound produced, crystal clear highs, sharp mids and deep bass are superb, it's still worth having. Also, being a smart 3600 portable speaker, it rumbles in all directions.
User Experiences:
Good
A User
from Amazon.com says: This speaker brings me great delight. First, it looks great
and beautiful. My faithful companion that I take pleasure in playing. The
battery level indicator on the back is a refreshing addition. The quality of
sound – good crisp highs, reliable mid-range, and excellent powerful bass. JBL
carried out an excellent job on this speaker.
Another User from
Amazon.com says: I bought two of these because I needed portable speakers having
Bluetooth, Google Assistant as well as apple airplay. Being water-resistant and
charging via USB-C is a plus. The charging base is super convenient.
Bad
A User from Amazon.com
says: After
a while of inactivity, it turns off, and there is no standby in order just to
activate it like other Google assistant devices. I also don't like the time it
takes to power them on. There's no sense waiting on Google assistant to set up
when what you want is airplay or Bluetooth. Disappointing. I'm also confused about
how to update it.
Another User from Amazon.com says: I wish the volume controls can be more defined. Also, having the next and previous buttons on top too would not be a bad idea.
Is This A Smart Speaker?
Yes, it is a smart speaker. The JBL Link 10 portable Bluetooth speaker delivers a bold deep bass, with its 3600 pro-sound, which rumbles in all directions. There is a distinct feature it possesses that only belongs to speakers under the smart category. Which is having a voice-controlled Google assistant?
It
has a built-in voice-enabled Google assistant that streams music via its
wireless connection from Spotify, Apple Music, or YouTube Music without any
interruptions. With just a straightforward voice prompt as "Hey Google,"
you can enjoy your favorite music. Therefore, the Jbl Link speaker is a smart
speaker.
Alternatives For The Jbl Link 10
Considered
below are five corresponding options:
1. Bose Sound Link Color
II Portable Bluetooth Speaker.
Price: $129.00
Features: Designed with a
wraparound silicon body that gives it compact durability, it's also water-resistant.
It has dual opposing passive radiators that pump out the sound without
vibration. The built-in microphone enables hands-free calls. The battery life
of up to 8 hours.
Pros
Super portable with a
weight that's a little heavier than a football
The application allows
pairing with up to 2 Bose speakers for louder effect
An application feature
also makes it possible that everyone can take turns being the DJ
Voice prompt takes you
through the Bluetooth connectivity for easy pairing
Able to keep track of
the last eight devices paired.
Users Experience from
Reddit.com Says: The  Color II is good
relative to its price when compared with existing  Bose portable speakers. Quite a decent sound
for the size and one of the few models that have color variations apart from
their standard black and white/silver, giving variety.
Cons
The battery life is not
too high at this price.
Lots of complaints have
been brought up for its consistent tripping off and refusal to come up
It does not indicate to
let you know when the battery is low
A User from Amazon.com
Says: Don't
buy this! Within a month after I had purchased this, the power just went
dead.  It wouldn't charge regardless of
what I did.  Surfing the web to seek
solutions, I realized many persons, too, had the same issue.
2. Bose Home Speaker
300
  Price: $199.95
Features: A compact design 3600
sound speakers, it comes with a built-in voice-controlled Google and Alexa
assistants. Capable of streaming via a wireless connection favorite music from
Spotify, Amazon Music, or Apple music. It has six preset buttons and six
built-in noise-canceling microphones.
Pros
Alexa's ever-growing
range of skills even includes speaking English and Spanish
Google and Alexa
assistants are beneficial for information on weather, time, and news.
Can pair with other
Bose family of smart speakers
Users Experience from
Reddit.com Says: The 300 comes with phase guides that propel the audio to either
side of the system and ricochet off walls depending on your setup.
Cons
Not easy to set up
Software is a little
bit buggy
Does not correctly sync
with other speakers, lags behind
A User from Amazon.com
Says: We
encountered a serious issue when we could not get either of the voice
assistants to work at all. We surf the web for support but were unable to find
any wake word that could work. Even our AirPlay 2 we cared much about didn't
work correctly. The app was of no use, too, in helping to synchronize the
speaker with other speakers.
3. Sony LF S50 G
Speaker.
Price: $199.99
Features: A portable 3600
sound Bluetooth speaker with a built-in Google assistant feature. Capable of
streaming over a wireless connection to play music and more. Chromecast
built-in to enable pairing of other speakers to play in sync. It may be used to
control other smart devices and is IPX3-rated splash-proof. It comes with a
Touch-free gesture control feature.
Pros
Google Assistant
feature will render assistance on weather, and news reports set the alarm and
keep you updated on questions you ask it.
Control other smart
devices like lights, locks, and more.
LED clock display
Two-stage diffusers
spread the sound around the room
Users Experience from
Reddit.com Says: I love these new devices having Chromecast and Google Assistant
built-in features.
Cons
Hand Gesture control is
not sensitive enough.
There is difficulty
pairing with other Sony speakers to play in synchronization.
Doesn't have 3.5mm Aux
port
A User from Sony.com
Says:
Doesn't easily pick up my hand gestures for volume control, I end up using
voice commands. It isn't compatible with the Sony multi-room speakers system.
Music stored on the memory card can't be played or from your iTunes
library.  Only Google music library and Spotify
seem to be supported.
4. Insignia Powered
Bookshelf Speaker
Price: $99.99
Features: A sturdily built
wireless Bluetooth speaker with great sound. It comes with Aux and RCA ports
for secure microphone connection. It comes with a fixed level subwoofer out
port, which delivers fantastic bass.
Pros
Speaker possesses blue
light on the host speaker to show you're pairing or connected
Audible beep too for
Bluetooth confirmation
Not too expensive
Solid indoor speaker
Users Experience from
Reddit.com Says: Its looks and sound are superb. I love it that they are
compatible with my new Audio Technical p120x as well. The remote included works
excellent too.
Cons
Lacks bass on its own
without support
No voice-controlled
assistant
Not designed for
outdoor use
No speakerphone feature
included.
Doesn't support
Multi-room audio set up
A User from Amazon.com
Says: When
I connect the RCA "record player, "I've observed that the volume at
maximum is way less when connected via Bluetooth. I wonder if I am getting
something wrong here in my method of connection.
5. Sony V21 High
Power-Audio System
Price: $198.00
Features: A wireless Bluetooth
and NFC technology enabled speaker that establishes instant streaming. Two mic
inputs which microphones and guitars can fit in. Sony l music center app allows
you to adjust your music. Accompanied by a beautiful display light and handles
for easy carriage. It comes with a CD player.
Pros
Connect up to 50
speakers for louder effect
Pair up to three
smartphone devices simultaneously for a better experience
Mic inputs could be
used for karaoke or accompanied with a guitar to liven up the occasion
The Sony l music center
app allows adjusting the sound to your listening pleasure.
The application gives
you the ability to control the lighting.
Users Experience from
Amazon.com Says: My husband purchased this for work purposes, and he set it up
with ease. His colleague at work also bought him and they both love it.
Cons
The light does not
synchronize properly with the music
Bass is not good enough
Quite expensive with
very scanty features. No virtual assistant.
A User from Amazon.com
Says:
At maximum volume, you could still carry on a conversion with only a slight
rise of voice.  The light comes far from
syncing.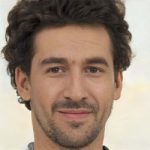 Sam has been a Smart Things expert for years and the author of DIY SmartThings. Recently he's really more into Nest smart devices and has a lot of experience with all sorts of projects from converting a regular Home to completely a smart home with the background degree in Electronics.