What Is It Worth? A wireless Bluetooth speaker with quality immersive sound and deep bass. Chromecast built-in to enable streaming over a wireless connection from the cloud, music on Spotify, Google play music, and more with no interruption. It has built-in hands free voice control and Google assistant feature. 
What Is It Not Worth? As expensive as it is, it doesn't possess a built-in battery. You're required to plug it into your power source always when in use. Not loud enough. The features in the app are disappointingly too small. It has little smart functionality. I can't connect to other JBL speakers via Bluetooth, only WiFi.
The Bottom Line: Provided you are desirous of a mostly indoor speaker having immersive JBL sound, fantastic stereo, deep bass. You can do with the price, then the JBL link 500 is a good deal for you.
User Experiences:
Good
A User from Amazon.com says: I love the sound quality and ease of use. For our listening pleasure, the Google Assistant feature is really of assistance. I Am delighted we purchased this item.
Another User from Amazon.com says: I purchase four of the Link 500 speakers to cover the audio of my entire house, and it is truly a delight. It is decently hefty, and the build quality is very sturdy. Audio quality has been beautiful thus far, and link 500 can play the low bass notes with no stress. I don't regret my choice in making this purchase.  
Bad
A User from Amazon.com says:  When I bought this speaker, I was expecting something powerful with exceptional quality. Sound is quite okay, but the power it produces is disappointing. Unable to connect to other of my JBL speakers by Bluetooth, only through WiFi and must be continuously plugged into power all times. 
Another User from Amazon.com says: Couldn't connect reliably to our Google Home and has some features disabled as compared to other expensive Google products. We bought a less expensive speaker as its replacement, and it sounds much better and works perfectly.
Is This A Smart Speaker?
An immersive Jbl Link 500 sound speaker provides a stereo sound with deep bass. Having built-in hands-free voice control and a Google assistant, it's always ready to help. 
Capable of streaming music via its wireless connection from Spotify, Google plays music, Pandora, and more without any interruptions. Triggered with just a single voice prompt as "Okay, Google," you can enjoy your favorite music. Also, a wide range of information services offered by the virtual assistant could come handy, like time, weather reports, news, and more.
Therefore, due to the distinct smart speaker functionalities it possesses, it is an intelligent speaker.
Alternatives For The Jbl Link 500
Considered below are five corresponding options:
1. Bose Home Speaker 500
Price: $229.95
Bose Home Speaker 500 Features: A powerful stereo wall-wall sound produced by two custom drivers facing in opposite directions. Google Assistant and Alexa built-in virtual assistant with microphone arrays built-in for active voice-controlled streaming. Accompanied by an LCD screen that displays what's is playing. 
Pros
•Can stream music wirelessly from Spotify, Amazon Music, or Apple music and more.
•It's dual virtual assistant help you control your music, get information, and manage your day.
•Can pair with two or more Bose Home speakers for louder effect.
•It's Bose SimpleSync technology allows you to group a Home speaker and Sound link Bluetooth to play in sync.
•Superior voice picks up and an increasing range of skills by its virtual assistant.
User Experience from Reddit. com Says: I have taken considerable time to compare how this speaker works with how other Echos function, this is just my favorite
Cons
•Difficult to set up.
•The application is buggy.
•WiFi set up connection has issues.
•You have to use the Bose app to stream Spotify, not voice-controlled.
A User from Amazon.com Says: I downloaded the manual, tried following the instructions regarding WiFi set up, but the information contained on Bose App does not correspond to the manual's instructions. I spent all day on this.
2. Sonos Move Speaker
Price: $399
Sonos Move Features: Portable Sonos Move is capable of adapting its sound for any space. Google and Amazon Alexa assistants built-in for wireless streaming of favorite music, get answers to your questions, set the alarm, and more. Humidity, rain, salt spray, dust, snow, UV rays, and extreme heat or cold resistance. The battery life of up to 10 hours.
Pros
•Amazon Alexa's ever-increasing range of mad skills.
•Awesome audio quality.
•Ultra-durable with the weather and shock-resistant hard wearing case.
•With its Google Assistant feature, lots of help is attainable.
•It is not necessary to connect to power because it has a quick charging base.
User Experience From Amazon.com- Portable, weather-resistant, Trueplay, voice control, Bluetooth, Sonos sound, and of course, WiFi capability all functions superbly. Indeed a fantastic speaker. 
Cons
•Equalizer settings bind to your last WiFi connection.
•The charging base is not as durable as the speaker itself.
•Hitting the Bluetooth pairing button after initial pairing and away from WiFi will make it stop playing till you get a WiFi connection.
A User from Reddit.com says – Trying to pair the Bluetooth before setting it up on WiFi first won't work. Its a discoverability issue. The Move should be capable of working on Bluetooth without being set up on WiFi first.
3. Belkin Sound-Form Elite Speaker
Price: $299.99
Belkin Sound-Form Elite Features: Accompanied by Devialet's patented Speaker Active Matching (SAM) technology. Quality crystal clear bass is delivered, Push-Push dual woofer cancels out vibration. Built-in Google assistant feature for wireless cloud streaming of music and more. Two far-field microphones for voice control.
Pros
•Fast wireless charging cradle for your smart devices.
•Google assistant streams music, find answers, manager everyday task, and more.
•Can pair with another Sound-Form Elite speaker or any Google assistant enabled speaker.
•Google Assistant can control other smart devices like lights, locks, and more.
•Delivers no vibration when playing, so your device that's charging is safe.
User Experience From Amazon.com – Belkin SoundForm Elite has programming that follows my instructions, either with a finger or voice; it performs as directed; it has no choice. I am fully in control, and I love it.
Cons
•The sound quality is disappointing for this price.
•The power brick is needlessly huge.
A User from Reddit.com says – I'm very disappointed. I purchased it with the expectation of having a massive sound. Since it's pretty bad in sound quality, it's just an unreasonably huge wireless charger.
4. Sonos Playbase Speakers
Price: $738.99
Sonos Playbase Speakers Features: This speaker delivers crisp, clear dialogue and impressive bass with Playbase. The awesomely sleek sound base for music, TVs, films, and more. You can control it with your Sonos app, your remote, Apple Airplay 2 and more to stream your favorite music.
Pros
•You may modify the bass, treble, and loudness controls to suit your sound preferences.
•It delivers crystal clear dialogue and good bass for a cinematic experience.
•Sleek design that can comfortably sit among your set up and complement the décor.
User Experience From Reddit.com– Sonos Playbase speaker, puts out outstanding bass. I think it works so well that there is no reason to add a subwoofer. 
Cons
•Supports only WiFi, no Bluetooth feature provided.
•It is not compatible with all formats you wish to play.
A User from Reddit.com says – My major problem is that it isn't compatible with every format. It informs me that it isn't able to play it, resulting in a loud screeching sound instead. I'm far from impressed with this especially looking at how expensive it is.
5. Google Home Max
Price: $399.00
Google Home Max Features: Built with dual 4.5″ woofers and custom tweeters, it produces deep bass and clear crystal high sound. Google Assistant feature built-in to stream popular music from Spotify, Google Music, and more. 3.5mm Aux port and USB-C input.
Pros
•Ability yo pair two max in stereo.
•Machine-learning automatically changes the equalizer settings to one fitting the size of your room for a balanced sound.
•Google Assistant feature streams on a wireless connection to play favorite music, manage your events, news, and more.
•Capable of controlling other smart devices.
•Quality sound and sleek sensitive touch control.
User Experience From Reddit.com– Initially, after installation, the first music I played was kind of disappointing with the sound. Weak bass and the mids sounded crushed. I left it to keep playing for about 15 minutes or so while I attended to something else. And to my greatest surprise on getting back, the sound was exceptional. This smart sound feature is incredible. It just fills the room.
Cons
•It has to be connected to a power source before it comes on. No built-in battery.
A User from Reddit.com says – I haven't been impressed with the Max. It has repeatedly been dropping connections after half of an hour or so. Severally, Google Assistant feature activated on its own that I finally decided to turn the mic off.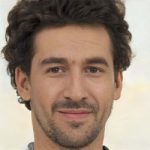 Sam has been a Smart Things expert for years and the author of DIY SmartThings. Recently he's really more into Nest smart devices and has a lot of experience with all sorts of projects from converting a regular Home to completely a smart home with the background degree in Electronics.