No. HBO Max services are not free with Amazon Prime. Nevertheless, you can still enjoy a 7-day free trial for HBO Max if you sign up with Amazon Prime. Similarly, this is also eligible for users who have not exercised this option before.
HBO Max is currently not free or available with Amazon Prime. Moreover, HBO Max has also discontinued its streaming services via Amazon Prime since August 2021. This doesn't mean that you can't get HBO Max on your TV. If you had HBO Max before August 2021, you would still be able to enjoy this service with your Prime credentials. On the other hand, new users cannot gain access to HBO Max with Prime. They will have to purchase HBO Max Plan via approved providers.
How To Get HBO Max Free?
HBO has been a core element behind the drive and push of online streaming services and mainstream entertainment for decades now. Everyone loves one thing or another from HBO. Therefore, more and more customers are willing to pay for HBO Max to enjoy access to top-notch shows, movies, and other performances.
For years, HBO has been at the center of internet streaming channels. HBO is elevating the online streaming experience to the next level with its recent decision to distribute several of Time Warner's big theatrical films to HBO Max on the same day they reach cinemas. So, how can one enjoy HBO Max for free?
You can get HBO Max for free through AT&T mobile plan. This way, you will have to pay no hidden charges or extra costs to enjoy HBO Max with your existing data plan. If you subscribe to one of the select AT&T plans, you can get an ad-free HBO Max experience for a year or even more. This will get you at least $180 in savings.
If you go with AT&T TV Choice, Premier, or Ultimate plan, you can easily get HBO Max for an entire year. Similarly, DIRECTV also offers free HBO Max options without any additional cost. For other service providers, you can only get a 7-day trial period.
Amazon and HBO Max Deal – No More Valid
HBO Max is no longer working with Amazon Prime. This means that new users will not find HBO Max in the subscription list. However, old users, who joined before August, will still be able to access HBO Max using their current Prime credentials.
More than 5 million users signed up for HBO Max using Amazon Prime. However, when it announced that HBO Max would be disconnecting from Amazon Prime, the company lost those 5 million users overnight. So, Warner Media is currently offering a massive discount for its plans to recover such massive losses.
HBO subscriptions are no longer valid with Amazon Prime. Therefore, Warner Media is currently working at maximum efficiency to regain those customers. So, the company is now offering a 50% discount on all its ad-free plans. Similarly, users can enjoy this massive discount for up to six months.
So, the current price for new users is $7.49 per month for the first six months of the subscription. Once six months are over, the rate will go back to $14.99 per month. You can access more details on this deal at hbomax.com. If you want, you can quickly get this amazing deal via:
Apple
Google
Roku
Microsoft
LG
Sony
Vizio
Can You Get HBO Max App on Amazon Fire Stick?
Do you love FRIENDS? That was a silly question. Everyone loves FRIENDS and Raymond. The question is, do you wish to enjoy FRIENDS and other amazing shows on HBO Max without any issues? If yes, Amazon Fire Stick can get the job done right. You can access HBO Max on your Fire Stick and stay up-to-date with your favorite shows.
Are you a fan of movie nights? Well, Amazon Fire Stick can be the ideal companion, and HBO Max can take you to a world filled with the latest movies. Moreover, the process of getting the HBO Max application on Amazon Fire Stick is as simple as possible.
Scroll to the left corner of your screen. This is where you will find the search tab.
Input "HBO MAX" to find the application in the store. Alternatively, you can speak into the controller to find the application.
Select the HBO MAX app and click on the "DOWNLOAD" button.
The app will be downloaded and shown on the home screen in a few seconds.
Once the app shows up on your home screen, use your credentials to log in.
Once you have access to the application, you can customize it any way you want. You can choose your favorite categories to show up on top every time you open the application. There are dozens of cool features in the app.
HBO Max Vs. Amazon Prime
The finest streaming sites are always changing. With more movies and series, Amazon Prime Video appears to be climbing the ranks. HBO Max has an ad-free option that is a good deal. 
Likewise, the Spider-Man flicks will be available on Disney Plus. Every streaming platform is attempting to climb the rankings. So, how do HBO Max and Amazon Prime stack up against one other? Here is a brief yet useful breakdown of the two:
| | |
| --- | --- |
| HBO Max | Amazon Prime |
| $14.99/month (no ads),$9.99 (with ads) | $12.99/month,$119/year |
| Major Mainstream Entertainment Channel | Vast Movie Library |
| Exclusive Originals | Exclusive Originals |
| Clean and User-friendly UI | Annoying Pop-Ups |
| Faster Updates and Episode Releases | Slower Updates |
| Three Simultaneous Streams | 1 to 4 Simultaneous Streams |
| No Live TV | Live TV Available |
As you can see, HBO Max will cost you more than Amazon Prime. However, with the ongoing discounts, you can enjoy HBO Max for half the price. Similarly, you can also get an ad-free experience if you go with the top-tier plan.
HBO Max offers up to three simultaneous connections, whereas Prime offers up to four connections. Amazon Prime also offers LIVE TV at your disposal. However, HBO Max truly outshines other streaming platforms with quality content.
What do you prefer? More connections or better content? The answer will be better content, and HBO has been a fan favorite ever since its inception. You can enjoy top-tier shows, movies, and more without any issues.
Interesting Article – How Much Data HBO Max Use?
Top 5 Best Movies in HBO Max
In the extremely competitive online landscape, HBO comes out blazing. Among platform rivals, HBO Max has the largest and most diverse catalog of content for the general public. HBO Max is the place to go if you've ever enjoyed movies.
HBO's reputation has been developed for decades on the strength of its outstanding film roster, thanks to Warner Bros. HBO has an incredible collection that spans nearly a century. You'll never be disappointed again with your movie evenings. Here's a list of the topmost five HBO Max movies, and maybe you'll discover something that appeals to you.
Mad Max Fury Road (2015): The majority of sequels fall short of the initial film that spawned them. Most sequels, though, aren't as good as Mad Max: Fury Road. This is an exciting action picture that effectively modernized and modernized the series for the twenty-first century. The picture stars Tom Hardy as Max Rockatansky, but Charlize Theron's Imperator Furiosa is the true star. She completely outperforms him in the film.
King Kong (2005): Peter Jackson passionately wanted to recreate King Kong as a contemporary sensation before filming The Lord of the Rings trilogy. Based on the success of LOTR, Jackson was given the opportunity to direct a grandiose production that magnifies the "Eighth Wonder of the World" to new heights. This is a must-see film.
Promising Young Woman (2020): Carey Mulligan's gutsy portrayal in Promising Young Woman made it one of the most exciting movies of 2020. Mulligan portrays Cassie Thomas, a girl plagued by her best friend Nina Fisher's assault and murder in the movie.
The Big Easy (1986): The Big Easy is set in New Orleans, as the title suggests, and the movie was filmed on-site for realism. Remy McSwain, a police officer, is entrusted with examining the murder of a local crime lord who unwittingly falls into more traps than he realizes. The character is played by Dennis Quaid.
The Good, the Bad, and the Ugly (1968): Do you love Clint Eastwood? The Good, the Bad, and the Ugly is the third and final installment of Sergio Leone's trilogy. However, it obviously takes place before the first two. It's also a real classic, combining a spaghetti western style with a darker plot and outstanding performances from the three starring guys.
Frequently Asked Question and Answers (FAQs)
Can I get HBO Max free with Amazon Prime?
No, you cannot enjoy free HBO Max with Prime. 
How can I get free HBO Max plans?
You will have to look at AT&T or DIRECTV plans for free HBO Max. AT&T offers ad-free HBO Max plans for up to an entire year for free.
Does HBO Max work with Amazon Fire Stick?
Yes. You can easily find the application and download it for your home screen on Fire Stick.
Does HBO Max work with Amazon Prime?
No. HBO Max discontinued its services with Amazon Prime in August 2021. However, old users can still enjoy HBO Max with Prime.
Which one is better? HBO Max or Amazon Prime?
This depends on your tastes. If you want the latest and top-notch shows, you need HBO Max. If you can wait for the new episodes and do not want to binge-watch, Amazon Prime will work for you.
Is Hbo Max on Hulu the Same as HBO Max?
The Bottom Line
HBO Max doesn't work with Amazon prime anymore. So, you will have to use other service providers for HBO Max subscriptions. Similarly, some providers, such as AT&T or DIRECTV, offer free plans for an entire year. HBO Max is also offering discounts for new users. If you want to buy a plan, now is the time.
Did you find everything related to HBO Max and Amazon Prime? Do you understand how you can get free HBO Max plans? If you need help, our experts are one comment away. So, shoot your questions in the comment section below, and we will get back to you.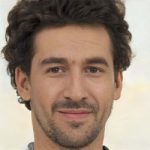 Sam has been a Smart Things expert for years and the author of DIY SmartThings. Recently he's really more into Nest smart devices and has a lot of experience with all sorts of projects from converting a regular Home to completely a smart home with the background degree in Electronics.