Can you screen share Netflix? No, you cannot. No third-party applications will let you stream Netflix content online with friends. You will only see a black screen even if you try to use any such applications to share Netflix.
You cannot use screen share functions for streaming Netflix with friends. Regardless of the platform you use, you will get a black screen. Moreover, this doesn't only apply to Netflix. You cannot screen share any online copyrighted content with friends, such as Hulu, HBO Max, Disney Plus, and Amazon Prime Video. If you still want to enjoy Netflix with friends, you will have to use Kast, Scener, or Teleparty to create verified online parties for Netflix streaming.
Have You Considered Netflix Teleparty With Video?
Teleparty is a browser extension for Google Chrome that lets you stream Netflix with friends. It's also completely free. You can download it in minutes and then go to Netflix's online version to share the video-streaming pleasure with your pals. As a result, the film or TV series you've all picked will begin at the same moment for everyone. You'll be able to stream in real-time as a group.
Teleparty allows the entire squad to enjoy Netflix at the same time using your separate accounts. There's also a conversation bar on the left side of the screen. You may use text to communicate with your buddies, remark on movies and TV shows, inquire about their well-being, discuss the news, offer hugs, and say whatever you like. You can, of course, share GIFs, emoticons, and screenshots. There are no features for video or audio chat, but that would distract from the cinematic experience.
There is a limit to concurrent participants who may attend a Teleparty, but it is a staggering 1000. You can have a Teleparty with anybody on the planet. However, keep in mind that not every nation will have access to the same TV show or movie. Those concerned about security will be relieved to learn that at the conclusion of each Teleparty, all conversations are erased from the Teleparty databases. So, Teleparty offers everything you need without any security concerns.
Netflix Terms and Conditions
People all across the world are discovering new methods to interact while preserving physical seclusion from colleagues, relatives, and everybody on the globe in these odd times. Because of the remoteness, there will be no more gatherings on the sofa to watch Netflix with each other. Users of conferencing services like Zoom and Discord, on the other hand, have devised a clever solution. They use the broadcasting and screen-sharing features to watch Netflix online simultaneously. 
Using services like Zoom and Discord to watch Netflix and other media is simple and enjoyable. In this strange period of social distance, it also gives a semblance of normalcy. However, one concern may be lurking in the back of your mind: Is it legal to watch Netflix with relatives and friends in this manner? No, this is wrong.
Netflix terms and conditions clearly state that you cannot stream copyrighted content on such platforms with prior permission. So, such users are violating Netflix terms and conditions, and so are those who participate in such online watch parties. So, you will get a black screen when you try to watch Netflix using such mediums. This is why people prefer Kast and Teleparty to enjoy Netflix together.
You Can't Share Your Screen All the Below Channels
Discord
Discord is among the most popular applications for gamers, other than Twitch. You can use Discord to create groups, forums, and more for like-minded people. You can also stream your online gaming sessions and share multimedia files with everyone. However, you cannot use Discord to stream Netflix. It is against Discord's policies to share copyrighted content without prior permission.
Zoom
We all know how important and powerful Zoom is during the lockdown. The entire world shifted their daily routines to Zoom. Teachers held classes using Zoom meetings, and office workers collaborated with others using Zoom. Similarly, Zoom offers screen-sharing and presentation features. So, you can also play movies from your local hard drive and share them with everyone else in the meeting.
However, you cannot legally stream Netflix movies and shows on Zoom. Zoom doesn't allow it, and neither does Netflix. So, you will have to find alternatives to watch Zoom with your friends online.
Google Meet
Google has always been a pioneer in terms of online hangouts, socialization, emailing, and meetings. From Gmail to Google Hang Out, you can find everything on Google. Google Meet is a rather professional approach towards conducting online meetings for your business. Teammates can chat, share files, and enjoy video sessions with entire teams from across the globe.
However, Google takes special precautions to eliminate the spread of copyrighted content on its platforms. So, you cannot use Google Meet to stream Netflix shows and movies online. Similarly, you cannot stream other platforms, such as Hulu, Prime Video, HBO Max, etc.
Skype/ Google Teams
Who doesn't know or use Skype? Skype has been around and preferred for over a decade now, and it is still among the best tools for video calling your friends, family, and colleagues. It used to be the go-to option for professional meetings as well before the advent of Zoom. If there were a king of online videoconferencing tools, it'd be Skype.
Skype lets you call your friends using audio and video options, share files, emojis, and animated stickers. However, it doesn't let you stream online content that belongs to someone else. So, you cannot use Skype to share Netflix movies with friends.
Facetime
Facetime is a crucial component of our daily lives. Who doesn't facetime their family and friends every day? You can also use picture-in-picture with facetime now. However, you cannot stream Netflix content using facetime. Apple frowns upon the distribution of copyrighted content, and so does Netflix.
PS5
Remember when gaming consoles were about blowing into your Atari disk and praying to God it works? Well, PS5 lets you play games, stream your gaming sessions online, and video chat with friends and family. Still, you cannot stream online copyrighted content with anyone using PS5 or even XBOX ONE. So, you may have to download Teleparty or another useful and approved extension on your gaming console to enjoy Netflix with friends.
Messenger
Facebook Messenger is yet another amazing tool for online video calls, audio calls, and sharing multimedia content with friends and family members. However, you cannot send illegal stuff on messenger. Facebook has a strict policy against copyrighted or illegal content. If you try to use Netflix on messenger and stream movies with friends, you will only see a black screen.
iPhone
There are multiple iPhone applications that let you video call your friends, create online groups, and share files with everyone. However, none of these applications support Netflix streaming. You cannot use these to share screens or watch Netflix with friends. You will constantly see a black screen if you ever try to do that.
Android
Android applications also don't let you share anything from Netflix with friends. Netflix will show a black screen if you try to share any movie or TV show with friends using screen sharing or streaming applications.
Twitch
You cant Stream Netflix on Twitch
Read More – Netflix On Zoom Black Screen
Frequently Asked Question and Answers (FAQs)
Can I watch Netflix with friends on Zoom?
No. This is against the terms and conditions set forth by Netflix, and it will show a black screen when you try to use unauthorized third-party video tools to share Netflix.
What tools are good for enjoying Netflix with friends?
You can use Teleparty, Scener, Kast, and Rave to enjoy online Netflix streaming with friends. These applications will automatically sync the video in the background so that everyone is enjoying the same thing simultaneously.
Why does Netflix show a black screen when I use Zoom?
It is against the terms and conditions of Netflix to use videoconferencing tools for streaming movies online. There are many hacks available online, but none of them works. So, the best way is to install Teleparty and use official means to view Netflix with others.
How many users does Netflix allow for one account?
This depends on the Netflix subscription that you have purchased. The standard plan allows two concurrent users, whereas the premium plan allows four users simultaneously.
Can I share a Netflix account with my friends?
Yes. There are no pre-defined rules for this. In reality, millions of people do this, and friends purchase Netflix accounts together. So, you can share your Netflix username and password with friends. 
The Bottom Line
Netflix doesn't allow streaming with friends and family using videoconferencing tools. However, there are online tools, such as Kast, Netflix Teleparty, and more, that allow users to create online watch parties. You can enjoy Netflix, use the conversation panel to communicate with participants, and share your favorite emojis to show your reaction. These are legal, fun, and better than traditional videoconferencing tools.
Do you understand Netflix terms and conditions now? Do you understand how to use Teleparty for streaming Netflix with friends? If you still have any concerns, use the comment section below to contact us.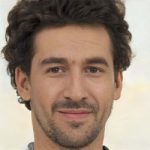 Sam has been a Smart Things expert for years and the author of DIY SmartThings. Recently he's really more into Nest smart devices and has a lot of experience with all sorts of projects from converting a regular Home to completely a smart home with the background degree in Electronics.