No. You cannot stream HBO Max on Discord. You will see a black screen. Moreover, streaming HBO Max on any streaming platform is considered illegal. However, you can stream HBO Max using online Party extensions or tools, such as Teleparty, etc.
If the never-ending security measures are making it difficult for you to communicate with your friends and relatives, you might be interested in learning how to organize a small online meeting to stream your favorite HBO Max episodes together. HBO Max doesn't have anything similar by design. Therefore, some users turn to "streaming" platforms like Discord. However, it is illegal to stream HBO Max on Discord, and you have to turn to other options, like Teleparty.
Why Can't You Stream HBO Max On Discord?
For many individuals, streaming material from a provider like HBO Max and then re-streaming it via another stream may appear to be a strange thing to do. Nevertheless, there may be times when you feel compelled to do so.
For example, if you truly want to watch anything with your colleagues and discuss what's going on in perfect sync, using a streaming platform makes complete sense. So, how do you stream HBO Max through Discord? The short answer is you can't. 
HBO Max is among the most famous online content streaming platforms right now. However, both HBO Max and Discord are against illegal activities. So, you cannot stream copyrighted content on Discord.
Similarly, HBO Max doesn't allow screenshotting, screen recording, or any other illegal streaming activities with the application. Therefore, you will always see a black screen on streaming applications.
Discord mainly lets you stream games, online videos, and more. You can easily create different sessions, add as many people as you want, and stream legal content for hours. However, you will see a black screen when you try to stream Netflix, HBO Max, or Amazon Prime. The reason is that these are copyrighted platforms and go against illegal piracy.
Black Screen on Discord
You may occasionally encounter a dark screen when streaming via Discord. This isn't going to happen very frequently. Unfortunately, there is a chance that something will go wrong. When you're broadcasting from Discord, you'll notice that the screen turns dark.
Graphics driver upgrades, difficulties with incorrect Discord configurations, and recent update problems are all common reasons for this difficulty. However, there is no apparent reason to be concerned. Here are the topmost ways to fix a black screen on Discord.
Kill All Processes: You've most likely launched Discord several times. However, you need to ensure that all necessary procedures are properly closed before proceeding. If there are any remaining processes relevant to Discord, remove those as well. This may be done using Task Manager.
Open in Windowed Mode: If the black screen problem persists while broadcasting in full-screen mode, consider switching to Windowed Mode. Simply tap the "Ctrl, Shift, and F" buttons on your computer at the same time to exit the full-screen display. The odds are that this will fix the issue, and you will not see the black screen anymore.
Update the Application: Discord provides bug fixes on a regular basis. It's likely that a recent upgrade is causing Discord to malfunction. As a result, a new update is required to correct the problem. You may check for updates in the options menu and then relaunch the app when it has been updated.
How to Host HBO Max Party?
HBO Max lacks Amazon Prime's Watch Party function, which allows you to create online viewing parties with relatives and friends. To use this capability with HBO Max, you'll need to link to a third-party addon. To view the same HBO Max movies and TV shows live with friends and relatives, you'll need a browser plugin. 
The video is synced so that everyone may see it at the same time. Furthermore, you may respond to on-screen activity instantaneously by writing into a chat area or talking into your device's microphone and camera. Teleparty is among the best plugins for hosting an HBO Max party.
Setting up a digital viewing is straightforward after you've downloaded a watch party plugin on your browser. Your buddies will need to download and install the plugin on their computers as well. Here are the topmost steps to host an HBO Max Party online with friends:
After installing Teleparty, you need to sign in to your HBO Max account in the browser.
Choose your favorite movie, documentary, or TV show and start playing it.
Now, tap on the Teleparty extension in the browser.
You will see the option to start a party in the extension.
You will see a link in the window. Copy and share that Teleparty link with your friends.
Let everyone join in using the link. You will see a list of guests in the extension.
Once they have joined in, click on the play button and enjoy the movie.
You can also type in the chat window or use a mic to talk to one another during the movie.
Can You Use Discord Alternative Software, Like Zoom, Twitch Etc.?
Discord is an online platform for people who have similar interests. Discord makes it simple to communicate every day and hang together more frequently. It is also among the most popular applications in the socialization and communications category. 
There are over 100 Discord alternatives available for a wide range of platforms, spanning web-based, Apple, Microsoft, and much more. Here are the topmost Discord alternatives you can use for your daily communication and socializing requirements. However, you cannot use any of these to create online sessions or parties for HBO Max streaming.
Zoom: Zoom is a cloud-based video communications platform that lets you establish online multimedia content conferences, seminars, video chats, screen-sharing, and other collaboration features. Even though it lets you screen share everything, you still cannot stream HBO Max using Zoom.
Twitch: Twitch is a live-streaming network for players and other entertainment broadcasters that encourages the creation of groups centered on a common and streamable passion. Twitch broadcasters stream their gaming or activities by sharing their screens with followers and members who can hear and see what they're doing. However, Twitch doesn't let you stream HBO Max or other copyrighted content at all. Read Also – Can you Stream Netflix on Twitch
GoToMeeting: GoToMeeting is a web-based meeting, screen sharing, and teleconferencing platform. This allows users to communicate with other web users, consumers, employers, or coworkers in real-time through the internet. Even though you can share the screen with this tool, you cannot stream streaming platforms, such as HBO Max or Netflix.
Is It Legal to Host HBO Max On Discord? 
People are discovering new methods to interact while preserving physical separation from colleagues, relatives, and the rest of the world in these odd times. Because of the seclusion, there will be no more gatherings on the sofa to watch movies together. 
However, users of videoconferencing services like Zoom and Discord have devised a clever solution. They're utilizing these streaming and screen-sharing apps to watch movies digitally together. Using services like Zoom and Discord to watch content and another entertainment is simple and enjoyable. 
Furthermore, in this strange period of social distance, it gives a sliver of normalcy. Nevertheless, one concern may be lurking in the back of your mind: Is it legal to stream HBO Max to friends and relatives in this manner? Is it legal to host HBO Max on Discord? The short answer is no. It is not legal to host HBO Max on Discord. 
You won't get in danger if the party is for reviewing reasons. This is due to the fact that fair use regulations will be applied. You will not get into problems if you are cautious not to display the full film.
You'll need to examine your state's copyright and patent laws to see what they have to declare about fair usage. When screening the video with someone, you may need to include disclosure and give full credit to the film's makers. However, it is still illegal to stream HBO Max content on Discord.
Frequently Asked Question and Answers (FAQs)
Can I stream HBO Max on Discord?
No, you cannot stream copyrighted HBO Max content on any streaming application.
Can I stream HBO Max with Zoom, Twitch, or other online conferencing tools?
No. It is illegal to stream HBO Max content on any video conferencing tools.
How can I create an HBO Max Party?
You can use Teleparty and other browser plugins to create virtual party sessions for HBO Max.
Why do I see a black screen on Discord?
If you are watching illegal content, the parent application will turn the screen blank. Therefore, you will see a black screen on Discord.
Does HBO Max offer exclusive originals?
Yes, it does. In fact, HBO Max originals are among some of the best originals in the market.
is HBO Max Free with Apple TV?
Read this article for the answer
The Bottom Line
HBO Max doesn't allow you to stream its copyrighted content on online video conferencing tools. Similarly, Discord and other tools also go against such illegal activities. So, you will most likely see a black screen while trying to host a session with your friends. If you want, you can use extensions, such as Teleparty, to create HBO Max parties for online streaming sessions with friends.
Do you understand everything about streaming HBO Max on Discord? Do you want more information regarding HBO Max and streaming software applications? If yes, leave us a comment, and our experts will get back to you ASAP.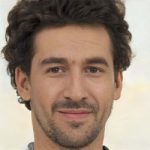 Sam has been a Smart Things expert for years and the author of DIY SmartThings. Recently he's really more into Nest smart devices and has a lot of experience with all sorts of projects from converting a regular Home to completely a smart home with the background degree in Electronics.