It primarily depends on the resolution you prefer to stream and watch the videos on; the lower the resolution, the lesser is the data used. On YouTube, the quality of the video can go as low as 144p (progressive scan). 
But the real question here is how much data HBO max uses, and the answer to that will not be as uncomplicated as it may seem. It is a comparative study because HBO Max doesn't openly disclose the data usage per hour; other streaming sites do! So, by drawing parallels, we can come up with a close approximation, which can prove precise. 
Streaming the video at the highest clarity, 2160p (4K), while streaming on YouTube, amazon prime, and Hulu takes 16, 6, and 7 GB per hour. So, other bulk streaming platforms take approximately 6-7 GB for one hour of continuous streaming. With that as a yardstick, we can also estimate the amount of data HBO Max would use. 
Does HBO Max Use Data on AT&T?
In 2014, AT&T introduced a new concept in the market called sponsored data. It allowed services such as streaming music, videos, etc., to run on the platform to ensure the payment of the privilege of having their customers' data usage "zero-rated," which meant that it didn't count against customer usage caps.
In an interview, the company's spokesperson mentioned that the internet knows no state borders. According to the new law, passed recently, it not only puts an end to their ability to provide free data services to California residents, but it also impacts their customers in other states. 
In March 2021, AT&T had to roll back it's much talked about and controversial "sponsored data" plan with the HBO streaming services. This plan came into place to exclude any charges on the subscriber's data usage when they stream content on HBO. However, the end justifies the means. 
General Data Usage for Any Subscription Service
Though the currently accepted value is that it takes 1 GB of data for people to stream a TV show or a movie in the standard definition, but it can go as high as 3 GB per hour if the user wishes to view the same in HD 
However, as mentioned above, HBO Max doesn't straightforwardly publish its data usage in numbers nor does it provide the user an empirical estimate of hourly consumption of data. However, a rough estimate of how much data different platforms consume can estimate usage on this platform. 
The average data consumption of other platforms for different qualities of videos is about-
480p = 680 mb/hour
1080p = 2.14 GB/hour
2160p = 9.17 GB/hour
The general data usage for any subscription service depends on the internet career, the speed of the connection, and the platform used. The above estimate is a cumulative result considering various websites such as YouTube, amazon prime, Netflix, and Hulu. By comparing HBO Max with its peers, we can get an idea as to how much data, on average, we need to have to stream shows and movies on HBO Max. 
Does HBO Max Use More Data Than Netflix?
As HBO Max does not publish its usage data directly for its users, in any form, one can only rely upon the rough estimates that are manually made based on the quality and speed of the content present on both the streaming services. HBO Max offers more high-quality content than Netflix, so streaming high-quality content might consume more data as compared to Netflix, but as of now, the data isn't made public by HBO Max. Only through the inspection method can we arrive at an answer which may revolve around the exact data usage while streaming HBO Max tv shows and movies. 
HBO initially had a deal with AT&T to not count the data used on streaming its service, but this decision had to be rolled back later. 
Netflix on average uses-
Low quality video resolution (240p): 0.3GB (300 MB) per hour
Medium quality video resolution (480p): 700 MB (3.44 GB) per hour
High Definition: 3GB per hour
Ultra-High Definition (4K): 7GB per hour.
Though on Reddit, the official page of HBO Max highlighted a few points regarding the same, and the comment replied to the question showing concern for their users. They also specifically mentioned that they understand that the users want to know if HBO Max has a data saver mode and if HBO Max can change the streaming quality. Their reply clarified that HBO Max changes video quality automatically depending on the user's network capacity and connection speed. They also mentioned that the majority of television programs and films are accessible in high definition. There are currently no manual video quality options available, unfortunately. 
The HBO Max app provides settings to limit video playback based on the user's connection type on phones and tablets. 
It was a short and crisp way to explain how users can regulate the streaming quality while using the platform. 
Read More – is HBO Max Free with Apple TV
Top 5 Fastest Internet Providers in the USA
The fastest internet connection providers in the United States are compiled by an independent firm called highspeedinternet.net based upon data collected from approximately 3 million speed tests from around the country. The results indicate that. 
Google comes on top with its fiber internet service called Google Fiber. Verizon holds the second position. Metronet, Cox, and Xfinity fill the third, fourth, and fifth spots that average respectable speeds. Like Google Fiber and Verizon, Metronet is a fiber internet provider, giving symmetrical connections. Cox and Xfinity slightly differ, and they offer customers slower upload speeds than download speeds. 
Verizon tops the list with its fastest internet speeds at both 4G and 5G networks for mobile internet. AT&T and T mobile come second at third with almost similar rates. T-Mobile subscribers witnessed upload speeds 29 percent faster than Verizon users and 74 percent better than AT&T users. While the exact speed differences may appear minor — T-Upload Mobile's Speed score is 9.9 Mbps, while AT&T's Upload Speed score is 5.7 Mbps — the percentage differences illustrate how much time customers may save when uploading files, images, or videos.
Cheapest and Unlimited Mobile Data Providers in USA
In addition to unlimited data, all unlimited talk and text plans include unlimited incoming and outgoing calls. However, users can also benefit from features such as LTE hotspot data, HD streaming video, and the ability to use the plans while traveling overseas. 
The cheapest unlimited plan is by Mint mobile. The company has lowered the cost of unlimited data down to just $30 a month. One can still get 5G access and no limits on speeds, usage, or video quality at that price.
Visible, on the other side, offers the best values in terms of its plans. The users can also look for Verizon, T-Mobile, and AT&T plans that offer better performance but at higher prices. 
While Verizon's pricing does not always catch the eye of the consumer, the Play More plan delivers a surprising amount of value for the money. It costs $80 and includes streaming services (Hulu, Disney+, and ESPN+). With unrestricted access to Verizon's premium subscription, users can get a Wideband 5G network and a hefty 15GB of 5G mobile hotspot bandwidth (with unlimited 600 Kbps speeds after). It sounds like a fair deal for $80. 
Is HBO Available in India?
HBO Max can take a while before it gets launched in India, but it has already started building a team. The launch of HBO Max is going to be after the first quarter of 2022. 
Reports also suggest that it will have different plans for different cities depending upon the tier it falls in and will have aggressive pricing. 
What Are the Top 10 Best HBO Max Shows? 
There are many shows to look at, but the top 10 are the most viewed shows. They are an example of epic cinema, and viewers have shown a massive interest in these programs. They are as follows, in no order of preference.
Doctor Who (2005)
Friends
The Big Bang Theory
Fresh Prince of Bel-Air
The Sopranos
Watchmen
The White Lotus
South Park
The Nevers
Game of Thrones
Is HBO Max Free With Amazon Prime?
It was free till September 15. But then it was chargeable. Amazon Prime Video subscribers, who were customers of HBO Max, were surprised and dismayed to learn that the channel was no longer available through Prime Video; as of September 15, Warner Media had announced a special deal. 
The HBO Max ad-free plan, which normally costs $14.99 per month for regular customers who wish to subscribe to their channel, is offered for $7.49 for up to six months. It is only for the new and existing customers. The offer is available only for a limited time; The company may make policy changes after. 
Read Also – Is HBO Max on Hulu the Same as HBO Max?
Takeaway
I hope we cleared your queries on HBO Max and its data-related issues and doubts. Though many other streaming websites like YouTube, Netflix, Amazon Prime, Disney plus, and Hulu keep competing to get the most traffic on their website, HBO has original shows like Game of Thrones and many more that are its USP, and no one can beat them. 
I hope we answered your questions, and we wish to help you with a lot more!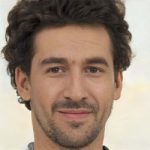 Sam has been a Smart Things expert for years and the author of DIY SmartThings. Recently he's really more into Nest smart devices and has a lot of experience with all sorts of projects from converting a regular Home to completely a smart home with the background degree in Electronics.