No. You cannot watch Naruto Shippuden dubbed on HBO Max. WarnerMedia owns Crunchyroll and HBO Max, and Crunchyroll offers online streaming for Naruto Shippuden. However, HBO Max doesn't offer this anime show to the audiences just yet.
Very recently, HBO Max announced a partnership with its sister company, Crunchyroll. As a result of this partnership, HBO Max will air 17 new anime shows with dubbed and subbed versions. These include world-famous shows, such as ERASED and Fullmetal Alchemist. However, the list doesn't offer Naruto Shippuden just yet. Still, you can enjoy the exciting adventures of Naruto on Crunchyroll.
HBO Max Alternatives to Naruto Shippuden?
Naruto Shippuden is among the most famous anime series of all time, with fans all around the globe. While the majority of people favor subtitled anime, many individuals prefer the dubbed version. 
The excellent thing is that Naruto Shippuden dubbed is now available on several excellent anime streaming platforms for the latter set of viewers. To save you time, we've compiled a selection of the top ways to watch Naruto Shippuden.
You can stream subbed and dubbed versions of Naruto Shippuden and many more on these platforms. If you only want to watch the subbed version, Crunchyroll is there for you. The original Naruto first aired on Crunchyroll while airing live on Cartoon Network. So, you can find all seasons of Naruto Shippuden on Crunchyroll and also find all the standalone episodes.
| | |
| --- | --- |
| Streaming Service | Naruto Shippuden |
| Vudu | Yes |
| AnimeLab | Yes |
| Hulu | Yes |
| Adult Swim | Yes |
| Funimation | Yes |
| Crunchyroll | Yes |
| Netflix | No |
| HBO Max | No |
| Amazon Prime | Yes |
| Disney+ | No |
Naruto is a Japanese anime series that has become a contemporary classic in Japan. Naruto has had three television series and eleven films, with a total of almost 1000 episodes. Naruto, Naruto Shippuden, and Boruto: Naruto Next Generations are all part of this amazing series.
Interesting Article – is Hbo Max Free with Apple TV
What Are the Other Animes Available in HBO Max?
With HBO Max's collection, anime fans have a plethora of quality titles to choose from right now. These are the greatest anime series available to watch on the platform. HBO Max is a streaming platform that made its debut in May 2020. 
HBO Max has approximately 40 million members as of April 2021. While Hulu, Prime Video, Netflix, and Disney Plus all have a lot to offer as rival services, HBO Max has many TV shows and movies, including anime.
Anime is becoming increasingly popular throughout the world each year. As a result, non-anime streaming providers like HBO Max and Netflix have decided to add Japanese anime to their libraries. HBO's streaming platform includes a lot of fantastic anime series in addition to a good selection of blockbusters. Here are the topmost animes available on HBO Max:
To Your Eternity
Jujutsu Kaisen
Rurouni Kenshin
Bungo Stray Dogs
Your Lie in April
Erased
Puella Magi Madoka Magica
Food Wars
Kill La Kill
Mob Psycho 100
Fullmetal Alchemist: Brotherhood
Death Note
The Promised Neverland
Hunter x Hunter
These are only a handful of anime shows you can enjoy on HBO Max. The service continuously adds new titles to its collection, with each anime more popular and amazing than the last one.
Why Is Naruto Shippuden So Famous?
Naruto Shippuden is the greatest anime show for adventure and action anime programs, from protagonists to narratives. Naruto Shippuden's primary audience, like many anime shows, is youngsters. 
This receptive audience, like many others, requires a tale with depth to excite their developing minds. Enter Naruto Shippuden: A narrative that starts with a little child similar to some of the viewers out there.
This provides the tale an excellent platform for imparting valuable lessons and more to the audience. Naruto Shippuden is rife with them. There are a lot of wonderful teachings, messages, and themes in the show. The kids learn everything from never giving up to always being there for their genuine friends.
Naruto Shippuden is, without a doubt, among the most emotional anime series ever produced. This is accurate in terms of the show's popularity and core themes. This popularity has a lot to do with the gloomy and sad start of the main story and the central protagonist. 
Naruto begins the story alone, with just his foster father for company. He is certain that he will be the greatest and will not give up until he achieves his objective. So, he does achieve goals and makes amazing friends along the way.
The character arc, the amazing story, the exciting twists, and the bond between friends are some of the most enticing elements that keep the audiences glued to the screen for Naruto Shippuden. Ultimately, these are the primary reasons behind its immense popularity.
Which Subscription Provider Has the Largest Animes?
Life was difficult for US anime lovers back in the day. The local US mainstream channels showed a few notable and popular anime shows on television. However, US studios tampered with the formatting and usually produced poor subtitles. By the mid-2000s, fans in the USA were illegally trading copied videotapes or CD files of their favorite programs.
With the introduction of legal, premium online streaming, all of that changed. Anime streaming sites provide enthusiasts with access to massive collections. As a result, you may now watch subtitled or dubbed episodes just hours after they air internationally for the first time. Here are the top subscription providers with the largest anime collections right now:
Crunchyroll: If you talk to any anime fan, they will mention Crunchyroll at least once. There is a reason for that. Well, there are exactly 1,200 reasons for that as the streaming service offers 1,200 anime shows.
Funimation: With around 600 shows, Funimation is yet another amazing streaming service ideal for your anime-watching activities.
Hulu: Hulu offers over 230 amazing titles when it comes to anime shows and movies. A single subscription will get you access to all your favorite animes.
Netflix: Netflix is the king of content, and the king now comes with top anime shows. For a mere $8.99/month, you can get access to the most current popular anime shows with a single click.
Top 5 Best Animes You Should Watch
There are thousands, if not billions, of different anime shows that will blow away your mind. However, if you want a list of the top five anime shows, here is a list for you, along with a small synopsis to give you a feel of the show.
Death Note: Death Note centers around a notebook that lets you kill anyone by just writing their name inside the book. This show is among the most popular ones right now, and it has been popular for years now. The show revolves around the lives of an over-achieving student, Light Yagami, and a genius detective, L. Their chase is the best part of the show.
Plastic Memories: Plastic Memories is a heart-wrenching show that shows you a utopian future where humanoids can replace your loved ones. So, people who have lost their loved ones can get these humanoids programmed to mimic their family members. However, there is always a time limit, and these humanoids have to go back to the center for other clients. The process of taking them back is the central part of the show and how people do anything to keep them from being taken away.
Naruto: Naruto, a young kid, wants to be a Hokage one day. The story focuses on his life as he makes new friends and takes an amazing journey to become the world's greatest Hokage.
Attack on Titan: When giants crash a walled city in a post-apocalyptic world, everyone has to do their part and fight against the titans. The story focuses on the life of Eren Yeager, who is determined to take on the giants and get his revenge.
Dragon Ball Z: If you have never heard about Dragon Ball Z, the chances are that you have been living under a really dark and cut-off rock for the past few decades. This show has been capturing millions of hearts for decades now, and it focuses on magical balls that grant wishes.
Frequently Asked Question and Answers (FAQs)
Can I watch Naruto Shippuden on HBO Max?
No. HBO Max currently doesn't offer Naruto Shippuden. However, you can enjoy this anime show on Crunchyroll, the sister company of HBO Max.
Why do people love Naruto Shippuden?
Naruto Shippuden offers everything, from a good story arc to interesting characters. There are also amazing messages and plots throughout the issues alongside the main plot.
Where can I watch Naruto Shippuden for free?
You can enjoy Naruto Shippuden for free on Vudu, Crunchyroll, 9anime, and Funimation.
Can I watch anime shows on major streaming platforms, such as Netflix and HBO Max?
Yes. Both Netflix and HBO Max offer a great selection of anime shows. These platforms are also adding new titles every day so that you can get your daily content needs from one place.
How many Naruto shows are there?
There are three Naruto shows; Naruto, Naruto Shippuden, and Boruto: Naruto Next Generations.
Conclusion
Naruto Shippuden is not available with HBO Max. Naruto Shippuden is among the best, if not the best, anime shows of all time. It has everything you can expect from an amazing show, and you also get to enjoy a classic evil-to-good arc throughout the show. Moreover, it will melt your heart, and you will adore the beautiful bond between the friends and how these friends never give up on one another.
Did you get every answer regarding the Naruto Shippuden streaming option? Do you want to learn about other top anime shows and how to watch them? Leave us a comment with your favorite anime, and we will get back to you.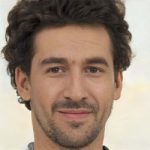 Sam has been a Smart Things expert for years and the author of DIY SmartThings. Recently he's really more into Nest smart devices and has a lot of experience with all sorts of projects from converting a regular Home to completely a smart home with the background degree in Electronics.