HBO Max is an American subscription video-on-demand streaming service owned by AT&T Warner Media. It is a gateway for Warner Media's film and television assets. HBO Max offers some free of its best episodes with Apple TV.
HBO Max is not completely free with Apple TV. However, HBO has switched to an Apple TV+ approach after launching HBO Max more than a year ago. Non-subscribers will be able to watch free episodes of the streaming service's greatest TV series. This deal contains thirteen HBO Max Original programs, with new titles being added regularly. Furthermore, new subscribers can register for HBO Max on the Apple TV app via the Apple In-App purchase options.
How to Get HBO Max for Free?
You get a free year of HBO Max when you sign up for a new AT&T TV or DirecTV package. However, the base "entertainment" plan from AT&T and DirecTV does not contain HBO Max, but three additional options do. Moreover, DirecTV is also giving away three months of Starz, Cinemax, Showtime, and Epix, in addition to the free HBO Max subscription. 
After downloading the HBO Max app, current AT&T customers may access their free membership by logging in with their AT&T accounts. Moreover, HBO Max is free for a year on AT&T TV and DirecTV Choice, and Ultimate plans, but not on Premier plans.
| | | |
| --- | --- | --- |
| Service Provider | Plan | Free HBO Max |
| AT&T TV | Entertainment | No |
| AT&T TV | Choice | Yes |
| AT&T TV | Ultimate | Yes |
| AT&T TV | Premium | |
| DirecTV | Entertainment | Yes |
| DirecTV | Choice | No |
| DirecTV | Ultimate | Yes |
| DirecTV | Premium | Yes |
If you want to go with the AT&T option, here are the topmost steps for you:
Visit the official website and add the "HBO Max Special Offer" to the cart.
On the checkout page, hit the confirm button to verify your subscription.
Finalize your payment details, and purchase the package.
Now, "sign in with a provider" on the HBO Max app and offer your AT&T credentials.
Similarly, if you want to take the DirecTV route, here are the topmost useful steps:
Choose a fitting plan with an HBO Max subscription from the official website.
Confirm the subscription and purchase the package.
Use the "sign in with a provider" option from the HBO Max app and provide your DirecTV credentials.
Voila!
Can You Get HBO Max Free With Other TV Providers?
HBO Max has a large library of fresh and older material that can be enjoyed by anybody. HBO originals and Max originals, such as "Euphoria," "The White Lotus," "The Prince," "Legendary," and many others, are among these popular TV series.
Furthermore, rather than driving to the cinemas, users may view recently released Warner Bros. films at home. This is a fantastic and unique benefit. So, how can you get HBO Max free with TV providers?
Hulu offers a free 7-day Hulu trial that includes Hulu and HBO Max to new subscribers. You can use it to get a free week of HBO Max (with unlimited Hulu access), then choose whether to cancel or keep your subscription.
Cricket Wireless is also offering free HBO Max. This offer is currently valid for new and current Cricket subscribers. Use your Cricket account details to watch HBO Max without commercials if you have a $60 unlimited subscription.
While HBO Max is not totally free, if you know you have HBO through a TV provider, you most certainly have access to it. If you're not certain if you have a membership, go to HBO Max's homepage to see if your current TV provider is on the list.
How to Save Money With HBO Subscription?
Some online blogs and websites list HBO Max offers on their platform. So, you may profit from using those links for extended trials or free episodes. Similarly, movies will debut in cinemas and on HBO Max on the same day. 
That means HBO Max members can watch movies like Justice League, Godzilla Vs. Kong, Mortal Kombat, and more for free. Now is the right time to quickly sign up for HBO Max if you've been waiting.
Try trial version: This is by far the best method for free HBO Max. You can get the trial version for free and enjoy HBO Max for a week before starting your payments.
If you like it, take the subscription. The free trial is meant to entice you into buying the actual plan. So, if you are happy with the experience, you can go with the full subscription plan that suits your budget.
Check for offers with customer care before buying the subscription. So, you can call the 24/7 available customer care center for HBO Max and request updates regarding offers before settling down with a subscription plan.
If you are not a regular watcher, cancel/pause the subscription. This will help you save money, and you can resume your subscription if you want the HBO Max experience again.
HBO Max vs. Apple TV
HBO Max, the newest and most fierce player in the streaming battles, is already a powerhouse. HBO Max includes material from HBO and other Warner Media assets and exclusive series. Warner Media's service, which promises exclusive original content and showcases the finest of its historical library, is already giving Apple TV a run for its money.
Audiences had access to more than 10,000 hours of material right after HBO Max was launched. The headline that all 236 amazing episodes of Friends will stream exclusively via HBO Max generated the most buzz. This worried Apple TV and other online streaming platforms, such as Netflix, Hulu, and Prime.
Membership to HBO Max has a single fee. For smartphone downloads and simultaneous streaming, it costs $15 per month. It does not presently support 4K HDR streaming, although it has said that it will do so in the future. Another alternative for individuals who don't want to pay $15 is a cheaper alternative of HBO Max with advertisements. It will cost you $9.99.
Apple TV has a clear pricing structure. For Apple TV's existing package, you must pay $5. This is the service's comprehensive plan, which includes 4K HDR streams, smartphone downloads, and the option to stream to many viewers at once.
So, if you want more titles and the latest episodes, HBO Max is the right option for you. If you can wait a while and want to pay lesser money, Apple TV is the right option for you.
Does HBO Max Accept Apple Pay?
Yes. HBO Max accepts Apple Pay along with other popular payment options. HBO Max is a monthly membership video streaming service that is ad-free. It costs $15 per month. Furthermore, if you accept advertising during the streaming experience, you may purchase the package for $9.99.
You can modify your HBO Max membership payment system at any time. As a result, switching to Apple Pay for HBO Max is simple. Nevertheless, depending on how your profile is set up, the method may vary for different users. On both the HBO Max application and the webpage, changing your billing information is roughly the same.
Log in and select "Profile" from the drop-down menu.
Click "Billing Details" on the webpage. If you're using the application, go to the upper-left corner and press the Settings symbol.
Select "Billing Details" from the options menu.
You can choose "Edit Subscription" from this menu.
Choose "Edit Payment Method" from the drop-down menu.
Choose Apple Pay and provide accurate information.
Click "Save Changes" after entering your new payment information.
Frequently Asked Question and Answers (FAQs)
Is HBO available for free on Apple TV?
Yes, HBO Max is available for free with Apple TV. Non-subscribers may watch some of HBO's greatest programs for free.
What is the best way to get HBO Max for free?
You can enjoy free HBO Max plans with AT&T TV and DirecTV plans that include HBO Max special offers.
Does Apple Charge for HBO Max?
New HBO Max members may pay through in-app purchases on their iPhone, Apple TV, iPad, or Mac. However, you can still watch top episodes of the best shows for free.
Why is HBO Max not on Apple TV?
HBO ceased participating in Apple TV Channels when Warner Media introduced HBO Max earlier this year.
How can I get HBO Max to work on my Apple TV?
Navigate to the App Store. Find HBO Max. Choose 'Download' from HBO Max. Sign in to HBO Max using the right credentials.
Conclusion
HBO Max is a video-on-demand streaming platform that requires a membership and it also offers an ad-supported version for $9.99. AT&T or DirecTV, provide complementary plans for a whole year. HBO Max is also offering a discount to new subscribers. You can also enjoy HBO Max for free with Apple TV, but you will be able to enjoy only selected episodes from top shows.
Did you get all your answers regarding HBO Max subscriptions and usage? Do you want more information on HBO Max, Apple TV, and more? Leave a comment below, and we will entertain your queries as soon as possible.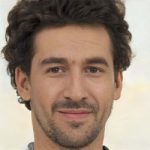 Sam has been a Smart Things expert for years and the author of DIY SmartThings. Recently he's really more into Nest smart devices and has a lot of experience with all sorts of projects from converting a regular Home to completely a smart home with the background degree in Electronics.