As a tech enthusiasts we are always in need of some feature which makes our life easier.
To answer your question, yes you can connect to Google Home Mini without Wifi
There are two ways you can do it
Using your mobile data and hotspot
Using Bluetooth Inbuilt in in your Google Home Mini
Using Your Mobile Data and Hotspot
You need two mobile devices to setup this and there is no option to setup this using single mobile.
Enable Hotspot in your first Mobile(See detailed steps below)
Connect to Hotspot with your second mobile or tablet.(See detailed steps below)
Install Google Home App in your second mobile or tablet.(See detailed steps below)
Now you can play the music or speak with google home.
second mobile is using internet from the first mobile.
Enable Hotspot in your First Mobile
Settings > Network & Internet > Wifi > Disconnect Wifi
Ensure you have mobile data in your mobile.
Settings > Network & Internet > Hotspot & Tethering > Wi-Fi hotspot > Click on On
Connect your Google Home Mini to your Mobile Hotspot
Settings > Network & Internet > Wifi > Select your hotspot network.
Connect Google Home Mini
Go to Google Play Store or Apple App store Install Google Home App
Add Google Home Speaker as you were adding new device, by following the steps.
Once you installed the app, open the Google Home app.
At the top left corner, Click on Add + button
Click on Set Up Device
Click on Setup new devices in your home
Select your home, the app will search for devices and says google home mini found.
Click Yes, for would you like to set up this device?
It will be now connected to google home mini.
Then it make a sound in your google home speaker which is a signal that its connected.
Agree to the terms and click on yes.
It will ask for help Improve google home mini, better not to sign up they might hear your voices if you sign up for this.
Select where your speaker is located, for example, Living Room.
Connect to your Mobile hotspot and click on next. Now it will say, it is connecting to WiFi and follow the on screen instructions
It might ask for voice match and address.
Click on Finish setup.
Connect to Google Home Mini using Bluetooth
Set this setting when you have wifi for the first time and it will work when you lost the wifi, you can increase and decrease volume even though you do not have wifi..
Open Google Home App.
Select your Google Home Mini
Click on Settings
Click on Paired Bluetooth Devices
Click on Enable Pairing Mode
Now it will show Google Home Mini in available Bluetooth devices.
Connect your google home mini with Bluetooth and Enjoy!
Connect to your Fire TV using Bluetooth
You can connect to your fire tv using bluetooth, all you need to do is go to google home app and click on enable pairing in your google home app. Once it is enabled, go to your fire tv bluetooth settings and connect add the Google home mini speaker to the fire tv. Now you can listen to the sound in your google home speaker.
This is usefully when you want to connect your monitor to the speaker as most of the monitors doesn't come up with speakers and this is also useful, when you want additional speaker for your TV and you can easily do this.
Google Nest Mini Audio Jack
The disadvantage of nest mini this doesn't have audio port if you want to connect something with audio jack you can't do it. its a basic that google missed the feature.
There are other speakers with in built google assistant and works perfectly with audio jack. So you can use the speaker in both the ways with WiFi and and without WiFi.
For example if you device doesn't have inbuilt Bluetooth for example a TV or Laptop, you can still connect your speaker using audio Jack.
Google Nest Mini Water Proof
The another disadvantage of Google Nest Mini is that this product is not waterproof and you can't use this speaker near the swimming pool and outside.
Google Nest Mini Battery
Most of the speakers are coming now with inbuilt battery, but this speaker doesn't have battery inbuilt, this is one of disadvantage if you buy this speaker.
Conclusion
Most of the Google's products are amazing products but sometime we see some features are missing in the products, let's see if google adds these features in the upcoming products.
Chromecast has the feature of Guest Mode where you can cast to TV without Wi-Fi, but I don't see the same feature in Google Home Mini.
Google Home Mini is the top one product for your daily interactivity, you can add all your shopping lists, schedule alarms, cast to TV with Voice and play games like musical chairs and you can ask whether a particular store is open right now. On average I speak at least three to four times a day, what an amazing product!!
Read our recommended products page, we have listed the best speakers after testing 100s of speakers.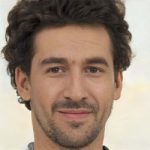 Sam has been a Smart Things expert for years and the author of DIY SmartThings. Recently he's really more into Nest smart devices and has a lot of experience with all sorts of projects from converting a regular Home to completely a smart home with the background degree in Electronics.