There are very few ways that you can get Hulu subscription for free, we have written a detailed article on this and also provided how you can save by bundling Hulu with other subscriptions.
Hulu 1 Month Free Trial – Hulu is offering free 1 Month trial.
Hulu Student Offer only for $1.99/Month – Hulu is offering best student discount only for $1.99.
Amazon Prime
You can watch Hulu for free with Amazon Prime for a week as a trial version, once the trial version is completed you will be charged a monthly subscription to your prime account.
If you want to continue the subscription and using the hulu website or app for the first time enter the email address that is the same as your amazon prime and reset the password. once you reset the password, you can login on different devices, like your Hulu mobile app, using browser or your tv Hulu app.
If you want to cancel the subscription you need to go to hulu.com and cancel the subscription otherwise you will be charged to your amazon prime account. 
It's always good to maintain all the subscriptions in one place, for example if you have a amazon fire tv, you can buy all the video subscriptions through amazon prime and it will be easy and hassle free to maintain the subscriptions.
Sometimes Amazon might provide some good offers with a yearly subscription which will save almost 50% of the cost of the subscription. 
If you have a Amazon Fire Stick with amazon prime, that will be a very good advantage for utilizing the subscription offers from different network providers like Starz, showtime, and fire tv also has some free local and national news channels that you can watch for free.
Hulu vs Amazon Prime
| | |
| --- | --- |
| Hulu | Amazon Prime |
| Hulu subscription is purely for entertainment purposes and it has both Hulu and Hulu TV that you can buy together. | Amazon Prime comes up with a huge bundle that no provider can do, it has Video, orders delivery, Kindle, Music. |
| Hulu can be used on any of the smart tv, it supports most of the smart tvs like samsung, vizio, LG, firestick, google tv | Prime Video also supports most of the devices like fire stick, chromecast, roku, samsung and LG. |
| Hulu will be free with some networks like Verizon, Sprint and a very good offer with Spotify if you are a student. | Amazon Prime doesn't come free, but Amazon is always running very good offers for the new customers and you will save more if you take yearly subscriptions. |
| Hulu costs 5.99 with ads and 11.99 without ads. Hulu is only free for one week with Amazon prime. | Amazon prime costs $12.99 per month and $119 per year. |
| Hulu covers a wide range of audiences, you can watch news(Pre Recorded) and you also have option to watch some popular shows like the bachelor, bachelorette, Good Morning America, Good Trouble etc.  | Prime Video has largest base of movies and shows that covers entire world from UK, Australia, Japan, Germany,  and India etc. |
Hulu Is Free With Verizon and Sprint
Currently Verizon is running a very good offer, if you buy a Verizon mobile unlimited plan you can get Hulu(Ad-supported), Disney Plus and Espn all together for free which is a very good offer, no other network provider is giving the offer, this is definitely a very good option if you are using Verizon. Check out in this link about the Verizon Hulu offer. You can read all the frequently asked questions on this offer here.
Note this is Ad-supported,speak with verizon customer agent and see if you can remove the ads by paying additional bucks.
If you are a Verizon customer and do not have an offer, speak with the customer agent and see if you can switch the plan. If you want to buy outside your mobile network. Hulu, Disney+ and ESPN+ bundle is 19.99 per month. 
Sprint is giving a free hulu subscription if you take the Sprint network, which is a very good option too as Sprint is merged to T-mobile, this option might change in the future. And T-mobile is giving Netflix free. Check with customer care and see which one you want for free, you can switch to a different T-mobile plan from sprint to get Netflix free.
Hulu Is Free With Spotify – Only for Students but Its Ad Supported
Spotify is currently running an offer only for students. If you are a student you can get Spotify for 4.99 and you will get Hulu and Showtime for free. This is a very good offer to bundle all the subscriptions.
This is ad supported. Ask Spotify if they can remove the ads by paying additional bucks if you are not interested in seeing the shows with the ads.
Hulu and Showtime are ad supported, it means, if you are watching a half an hour show you end up watching 5 minute ads. Which sometimes feels annoying and you might not like watching with Ads.
If you are not a student you may need to look into other options like bundling with your tv provider or bundling with other subscriptions that will save you some bucks.
If you are comfortable watching with Ads Hulu has a very good offer, you can buy the subscription for only 5.99, this is a very competitive price to buy subscription, as no other subscribers like netflix are providing this offer.
Hulu Bundle with Disney+ and ESPN+
You can save money by bundling Hulu with Disney+ and ESPN+ this will save money. It will cover most of the shows, news,  movies and sports. Here is the breakdown of cost if you buy them individually. 
Disney+ $7.99
ESPN+ $6.99
Hulu $11.99
You will save $7 by bundling all these three together
Hulu and Disney pushing the bundle offer everywhere, but if you are not interested in any one of the subscriptions it's smart to buy only what you like to save some bucks, if you like disney plus then take only disney subscription yearly instead of monthly and you will save some bucks, the monthly cost for disney plus is $7.99 and the yearly cost is $79.99/year and if you take yearly subscription you will save $15.89.
Hulu with Hulu Live and Others
You can buy the Hulu subscription through your TV provider also, for example, if you are buying Hulu Live TV, you will get the Hulu subscription (with ads) and Hulu live $64.99 and $70.99 with No ads.
You can buy a subscription through  Xfinity X1 TV Box or Xfinity Flex streaming TV Box. and you can manage the subscription through Xfinity. This also provides you to login to your hulu app on your mobile or tablet. You also get a free subscription for one week with xfinity.
Roku is also providing a similar option as Amazon prime, you can try the free subscription for one week and then you will be charged to your Roku account.
Sometimes, even your tv stick or the tv device might be running ads, to get hulu free for sometime.
Read more about YouTube TV with Amazon Prime
Hulu Frequently Asked Questions and Answers
Is Hulu free with Ads?
No, hulu is not free with ads and you need to pay $5.99 per month.
Is Hulu worth the money?
Yes, Hulu is worth the money if you are watching the shows regularly, most of the time people just buy the subscription and they only watch for a day or two in a month which is not worth the money.
Can you watch hulu in other countries?
No, you can't watch hulu in other countries, you can use VPN while you are in another country, these VPNs sometimes might not work.
Is Hulu better than netflix?
Well, it depends on what shows you like the most, sometimes you might get bored watching Netflix and want a shift, you can pause the providers to save money.
Is hulu basic or hulu with ads worth it?
No, it's not worth it, you end up watching too many ads. In this fast-paced world, time is more important than money.
Is Hulu giving a free year subscription?
No Hulu is not giving a free year subscription, it gives only one week free subscription. You want free hulu you can get through some of the offers mentioned above.
Take away from this article
To summarize Hulu is not free with amazon prime and it's free only for one week. You get a free Hulu subscription with Verizon and Spring. Save some money on hulu subscription you can do bundling with Disney+ and ESPN+ and another option you have is to buy an ad supported version of hulu which costs only 5.99 or you can buy hulu and hulu tv together to save some amount.
Students have a very good offer with spotify and get Hulu and Showtime only for $4.99.
If you still have any questions on the hulu offers, please leave a comment, we try to help our level best.
Do you find any good offers with Hulu recently please post in the comments that will help other readers to find the best offer.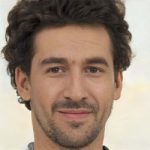 Sam has been a Smart Things expert for years and the author of DIY SmartThings. Recently he's really more into Nest smart devices and has a lot of experience with all sorts of projects from converting a regular Home to completely a smart home with the background degree in Electronics.