HBO Max, owned by AT&T via the WarnerMedia Direct subsidiary of WarnerMedia, is an American subscription-based streaming service. It was launched in the United States on May 27, 2020 and in Latin America and the Caribbean on June 29, 2021.
Is HBO Max on Hulu the same as the classic HBO? Not quite. Though the pricing of the subscription to HBO Max is the same as the classic, good old HBO whether you access it as a standalone service or through Hulu, It definitely promises more than what the original HBO channel has been offering. This feels like a major selling point, given that HBO has been working on building its viewer base through the originals and exclusives that it plans to bring in for the service HBO Max.
Difference Between HBO Max and HBO
The tagline for HBO Max is self-explanatory – "Where HBO meets so much more". HBO is of course, the gold standard for what we know to be premium, original content. HBO draws its viewer base to its unique and curated content library.
But according to the Chief Marketing Officer, Chris Spadaccini, WarnerMedia Entertainment & Direct-to-Consumer; HBO Max has a lot more to offer as compared to HBO. Be it the content or the advertisement campaigns, HBO Max stands out for its delightful originality, creativity and the elements of fun and surprise.
HBO Max boasts of content not only from HBO, but from other media properties owned by WarnerMedia, such as Cartoon Network, DC, TBS, TNT, truTV, CNN, Adult Swim, Looney Tunes, Warner Bros., Crunchyroll, Rooster Teeth, New Line and a select collection of classic films from TCM.
What's more, HBO Max hosts all of this content apart from the traditional HBO content at no additional cost! Both HBO Max and HBO have a subscription cost of $14.99 a month.
There is already speculation of some kind about the consolidation of these services in the future, given that if you already have some kind of service with AT&T, you'll have access to HBO Max for free. But fret not, our classic legacy HBO doesn't look like it is going away anytime soon.
The Cheapest Options for Getting HBO Max
HBO Max in itself is one of the cheapest ways to avail of an HBO subscription. However, you can get HBO Max at really cheap prices using other streaming services as well.
Currently, the options for the cheapest prices to stream HBO Max are as follows:
AT&T wireless: This is the cheapest way to access HBO Max because it is a promo for HBO – with this service, you get free HBO Max for life.
HBO Max: You can subscribe to HBO Max at $14.99 per month, or opt for a cheaper subscription of $9.99 per month, which comes with ads. This is the cheapest way to subscribe to HBO Max, and has the added advantage of the subscription being month-to-month.
Cable channels: Cable plans are for those who prefer a no-nonsense approach to their streaming – you do not have the added hassle of apps, and there's only one cable plan that you need to pay for. Services like Spectrum TV Silver (at $74.99 per month having the cheapest inclusion of HBO) and Cox Cable (at $10.00 per month having the cheapest add-on for HBO) are good options to avail of HBO Max cheaply.
How to Watch HBO Max on Hulu
Hulu has an option to opt for an add-on for HBO Max. So, if you already have a Hulu account, you will be able to watch HBO Max content on your Hulu account itself.
You can get the add-on for Hulu using the following steps:
1. First, visit your Hulu account page to activate your HBO Max add-on. Go to Your Subscription
2. Next, select the option Manage Plan next to Hulu base plan or Manage Add-ons next to Add-ons
3. Under Plans, your current plan will be highlighted in green colour
4. Use the (+) or the (-) option to select or remove add-ons
5. Click on Review Changes to confirm. This will activate your HBO Max plan on Hulu
6. Next, sign in to your HBO Max with your Hulu credentials
7. Create your new HBO Max profile and you're good to go
According to the geo-availability of HBO Max, you can also use a VPN service like ExpressVpn to connect to the internet and stream HBO Max on your Hulu account.
Is It Worth the Money to Spend on HBO Max When I Already Have HBO on Hulu Live TV?
The HBO Max add-on for Hulu is billed at $14.99. With this add-on, you can watch all your classic HBO favorites on HBO Max. It also gives access to HBO Max exclusives and originals on Hulu itself, without your having to take another subscription that you would need to pay for, separately.
HBO Max is priced at $14.99 per month, which is the same as a subscription for HBO classic add-on for Hulu or HBO Now. However, it offers more content at the same price. It will also be available to stream on most Android and Apple devices, web browsers for Windows and Mac, and streaming devices like Roku.
The premium streaming service is certainly worth your money, since you are paying for a rich, curated library of highly acclaimed and popular titles.
Should you be paying for it separately if you already have a Hulu subscription? HBO doesn't plan to remove HBO Go or HBO Now, but to continue them beside HBO Max. HBO Max add-ons with services like Hulu, Roku, Apple or Google lead to them taking a large cut of the monthly payment from HBO. HBO therefore encourages customers to take a direct subscription.
However, whether you want to take an add-on for Hulu or take a separate HBO or HBO Max subscription depends on the number of subscriptions you want to maintain, as the price remains the same whether you opt for HBO Max by itself, or choose to take an add-on for your existing Hulu subscription.
HBO Max vs HBO Prime Channel on Amazon
Last year, Amazon and WarnerMedia came to an agreement to introduce HBO Max to Amazon Fire TV devices. As a consequence, HBO has been removed from Amazon's Prime Video channels starting this year.
Though WarnerMedia seems to have lost almost 5 million viewers due to this change in its dealings with Amazon, it promises fresh new content to its viewers, especially through the originals and exclusives on HBO Max.
If you try to access HBO Max through Amazon Prime Video, the landing page will display the message "This page is temporarily unavailable. We apologize for the inconvenience and ask that you try again later."
However, Amazon Fire TV users will still have access to HBO Max through the standalone HBO Max app being offered. HBO Max is set to offer much more than the erstwhile HBO Prime channel in terms of content, though there are speculations of the HBO Prime channel being back soon.
Frequently Asked Questions About HBO Max and Hulu
1. Can I record HBO movies or shows on Hulu?
Currently, you can only watch a live broadcast on HBO. HBO doesn't support recording of live TV to the cloud DVR yet.
2. If I already have an HBO add-on for Hulu, do I have to sign up again for HBO Max?
Hulu subscribers who already sign-up for or have the HBO on Hulu add-on before 5/27/2020 will be automatically given, at no additional cost, the new HBO Max add-on on 5/27/2020. Existing Hulu subscribers whose subscription is billed or provided by Amazon may have to face certain limitations.
3. How many screens can I watch HBO on, at the same time?
If you have a base Hulu plan, you can watch two streams simultaneously. However, you can upgrade to watching five screens at a time by opting for the Hulu + Live TV plan with the Unlimited Screens add-on.
4. Are there other HBO add-ons apart from HBO Max on Hulu?
Yes, currently, there's also a classic HBO add-on for Hulu. It is also priced at $14.99.
5. Can I cancel my HBO Max subscription on Hulu at any time?
Yes, you can cancel the subscription at any time. You would need to do it either online, or by contacting customer support.
Takeaway
HBO Max is set to be a promising way for HBO to gain new viewers through its fresh, curated content while still maintaining the touch of the classic HBO.
It is available not only as a standalone service but is also supported as an add-on for streaming platforms like Hulu.
Coming with both an ad-free version at $14.99 per month and an advertisement-supported version at $9.99 per month, it allows the viewers decided flexibility in choosing a budget for a subscription plan. HBO Max is totally worth your money, as it offers what the classic HBO channel has to offer, and more.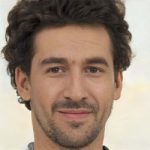 Sam has been a Smart Things expert for years and the author of DIY SmartThings. Recently he's really more into Nest smart devices and has a lot of experience with all sorts of projects from converting a regular Home to completely a smart home with the background degree in Electronics.